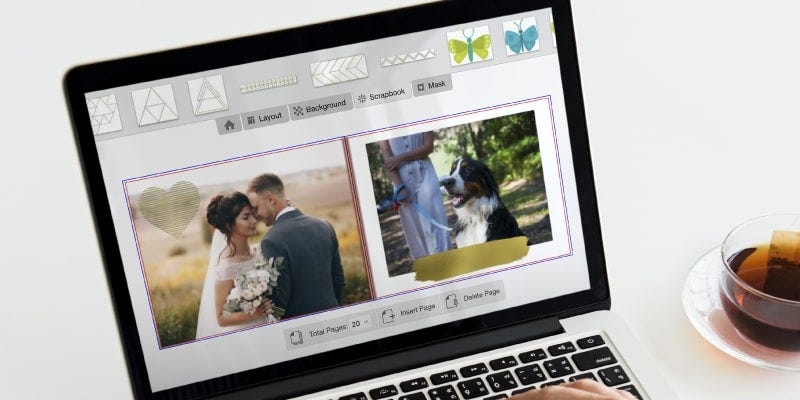 You've got all kinds of amazing stories to tell. They're all sitting right there on your camera roll, waiting to be explored.
From sunny family holidays to magical weddings, photo books are the most fun, creative and beautiful ways of sharing your incredible photos. You've got waaaaay more freedom than a standard photo album.
Since you'll want your masterpiece to be absolutely *perfect*, here's a complete guide on how to make photo books online in just 10 very simple steps. Yep, you're about to become a master storyteller.
Let's do this.
1. Sign in to your Max Spielmann account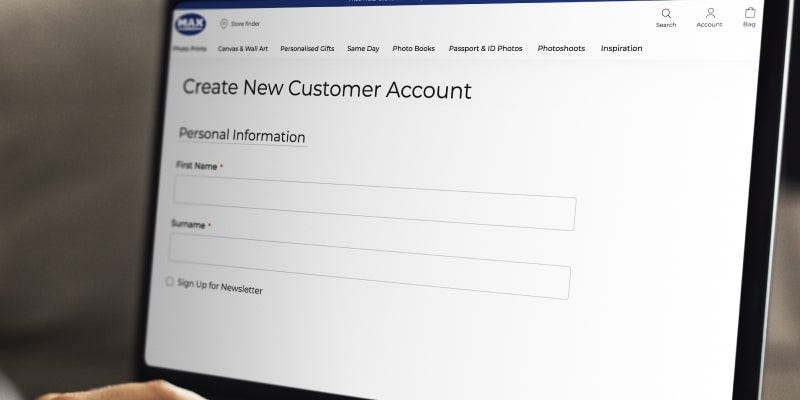 Before you start creating your amazing photo book, you'll need to sign in to your Max Spielmann account to ensure you can save your progress.
You might spend a good while perfecting your own page-turner, so you definitely don't wanna lose all your progress and start from scratch. Yikes, that'd be very annoying indeed.
If you don't have a Max Spielmann account, there's no need to panic. It's quick, easy and (more importantly) FREE to sign up! You'll be making your photo book in minutes.
2. Choose a photo book cover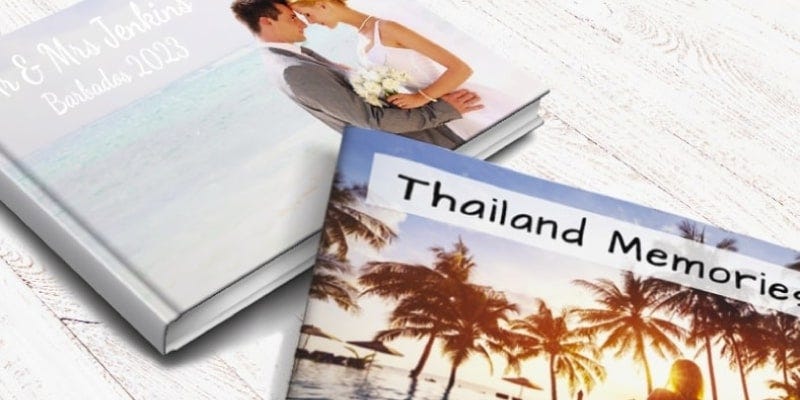 Yep, crafting the perfect photo book starts right at the front cover. There are two types of photo book covers to choose from, and it all comes down to which style you prefer.
Hardcover photo books are stronger, more durable and offer better protection, while they also feel more premium and luxurious. Since they look so impressive on the coffee table, hardcover photo books are by far the most popular option.
However, softcover photo books are more modern, flexible and accessible, allowing you to easily flick through the pages like a magazine.
3. Pick a photo book size
Photo books come in all shapes, sizes and styles, and there really is no right or wrong choice here. It just depends on the stories you're sharing and where your photo book will live.
Small photo books are great for showcasing your best mobile and Insta snaps, while they're also the best choice if you need to squeeze yours onto a bookshelf. Larger photo books, however, are ideal for bigger moments and events (such as weddings), especially if it's gonna live out on the coffee table.
From small to large, landscape to portrait, and blank books to ready-made themes, make sure you explore all the options before deciding what's best for your photo book!
4. Upload your amazing photos from anywhere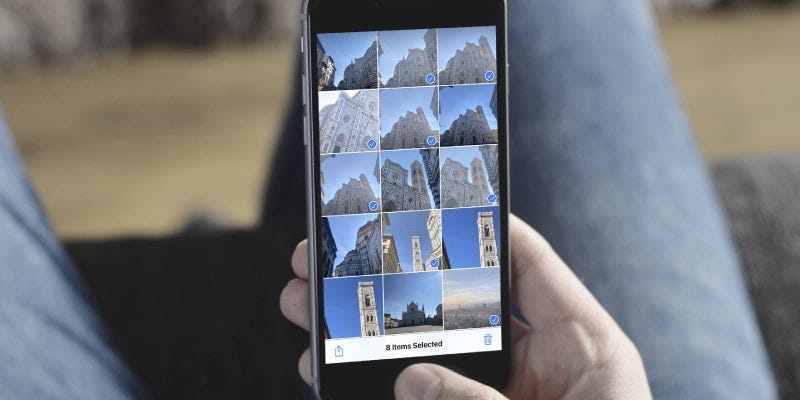 Right then, you've taken loads of amazing photos and got them all saved somewhere, so now you just need to sort through them all and find your favourites (which is no easy task).
Once you've done that, you can easily upload photos straight from your phone, computer, social media or cloud storage. Just click "Add Pictures", select your photos, and then either position them perfectly on each page or autofill your book in an instant.
Whether your photo book is following a holiday, wedding, birthday or any other theme, you should always choose high-resolution images that'll look fantastic on the page. Ugh, nothing ruins a photo book quite like a load of blurry, pixelated images. Yuck.
5. Arrange your photos in the perfect layout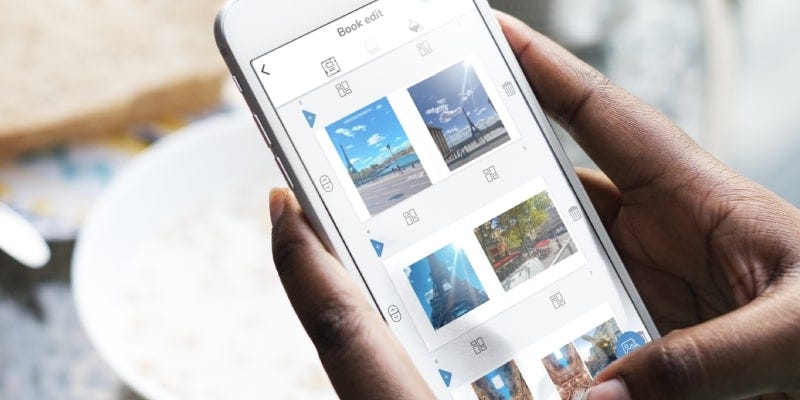 People will totally judge your photo book by its cover, so start by whacking your favourite photo right on the front. Your cover sets the tone right from the off, while the pages within need to be arranged in a way that best tells your story.
Playing around with different page layouts is loads of fun. Whether you're arranging photos chronologically or grouping faces and places together, the best photo books mix up their layouts and avoid cramming too many images onto one page. Less is more, as they say.
There's a great range of pre-made page layouts to choose from, but you can also click on "Advanced Editing" to create your own from scratch. You've got the freedom to make every page perfect, so take the time to experiment with photo shapes, angles and arrangements!
6. Add captions that tell your story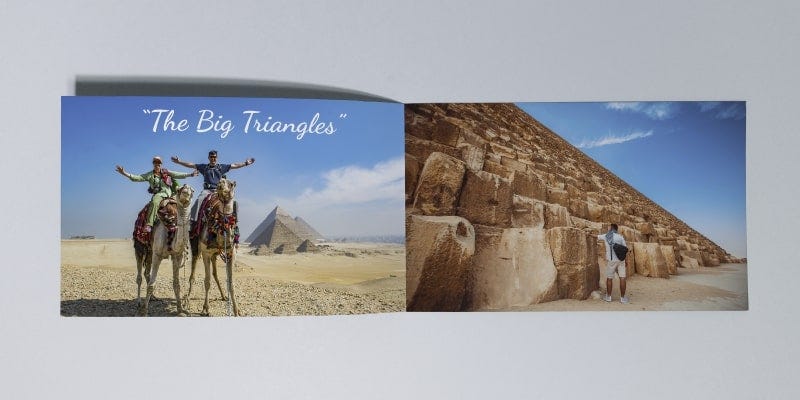 Alright, so you're super-excited about making your photo book, but cramming every page with photos is the last thing you should do. Remember, white space is a good thing, especially if it leaves room to add some text.
We're talking names, dates, memorable quotes, funny captions or any other message that adds context to your photos. We recommend you keep things simple here and stick to short, descriptive text that doesn't take up loads of room on the page.
To add your text, simply head into "Advanced Editing", click "Add Text Box", position it in the perfect place, and then type your text into the box. You can also play around with font styles, sizes and colours to make it all look perfect!
7. Get creative with backgrounds and colours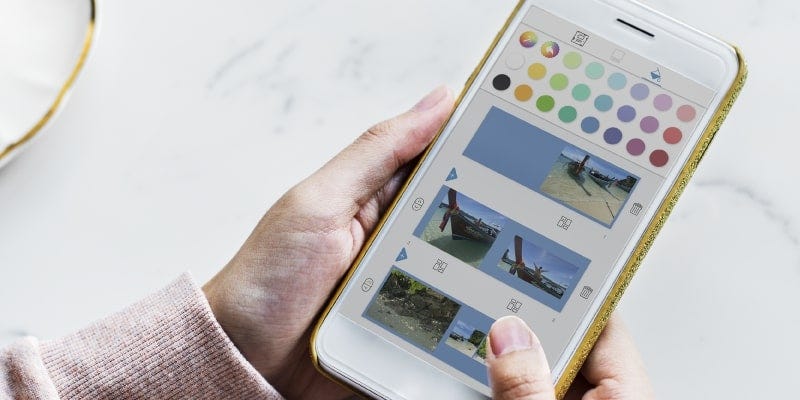 From funky stripes to cute pastel colours, you can jazz up your photo book with all kinds of pre-made backgrounds. Ready-made photo books come with backgrounds already set, but you can still open the Editor, click "Backgrounds", and switch things up by choosing any of the other options.
8. Play around with illustrations, fonts and embellishments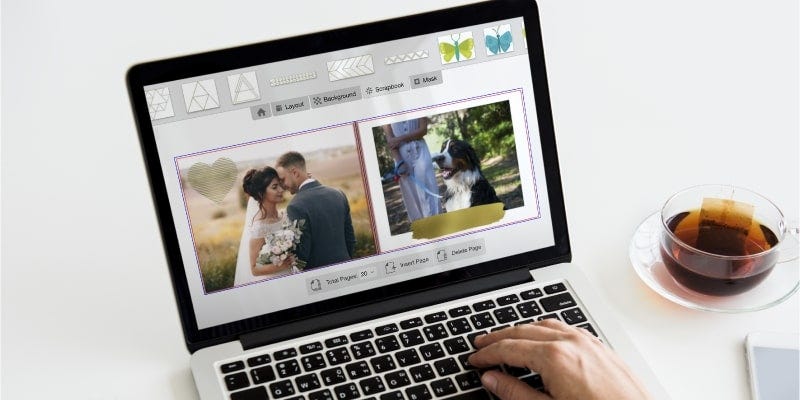 Along with colourful backgrounds and creative layouts, you can also liven up your photo book with all kinds of fun little embellishments.
This includes a colourful selection of stickers and illustrations to suit your theme. For example, if you were making a baby photo book, you could embellish pages with adorable love hearts, animals, stars and all kinds of other fun illustrations.
Again, you can find these options by clicking on "Advanced Editing" and then clicking "Scrapbook". You can then scroll through all the scrapbook-style stickers and drop them straight onto your page!
9. Add the finishing touches with Advanced Editing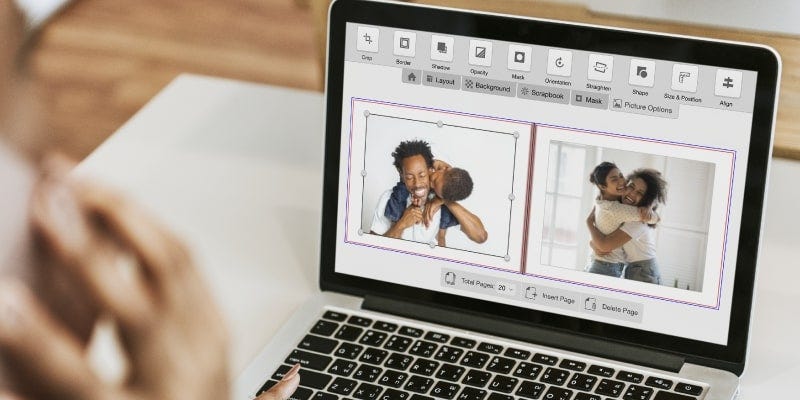 Okay, so "Easy Editing" is great for making quick photo books, but the "Advanced Editing" options open up all kinds of possibilities for your masterpiece.
We've already mentioned the scrapbook stickers, layouts and some other features above, but you can also use "Advanced Editing" to add polish to your photos. We're talking filters, shadows, borders and other enhancements that can make your photos look spectacular.
You might be more than happy to use your original photos, and that's absolutely fine. You've just got 100% freedom to edit and tweak things a little if you want to.
10. Upgrade your photo book to make a masterpiece!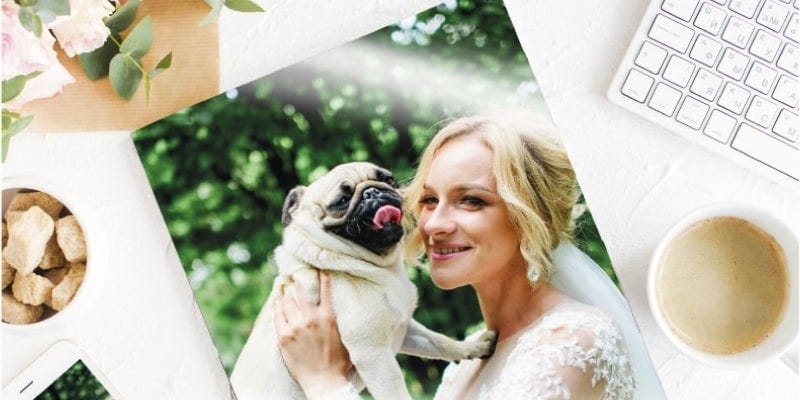 You've added your photos, crafted your pages, and your page-turner is looking like an absolute masterpiece. Now you can take your photo book to the next level by upgrading to a glossy finish that offers a more professional and premium feel.
Just as importantly, all photo books include 20 pages as standard, but you can add up to 120 extra pages to finish telling your story (prices vary depending on your photo book size).
Once you've crafted a photo book to shame all other photo books, you can place your order online and choose either FREE Click & Collect or handy home delivery! Easy peasy.
Ready to start your next photo book? Get inspired with our creative photo book ideas and put together a real masterpiece!