Choose your photo prints
Your happiest photos, printed your way. Discover a range of shapes, sizes, finishes and other photo printing options for all the snaps too good to leave on your phone.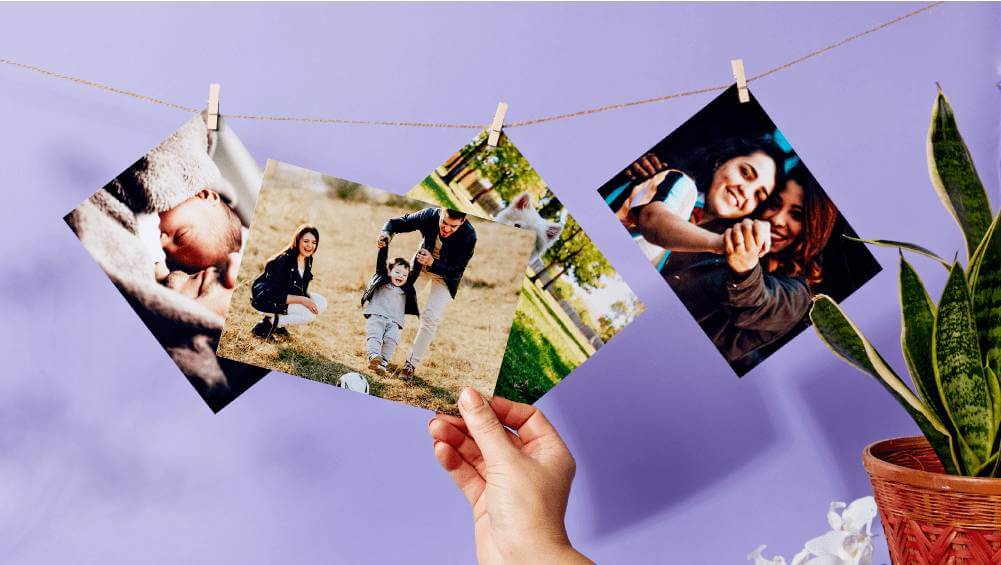 Print high-quality glossy photos you can save, share and treasure forever.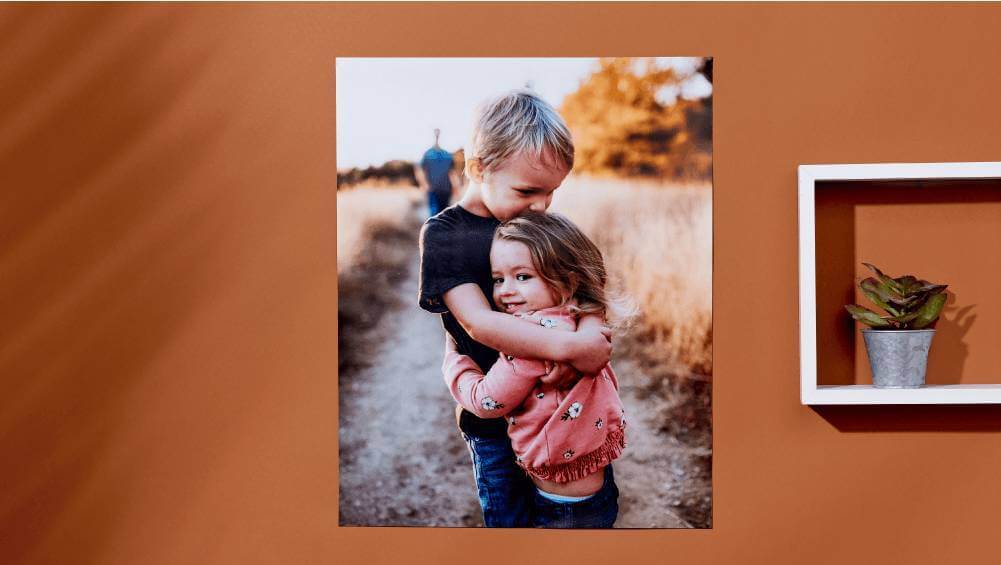 Make the best snaps on your phone bigger, better and bolder than ever.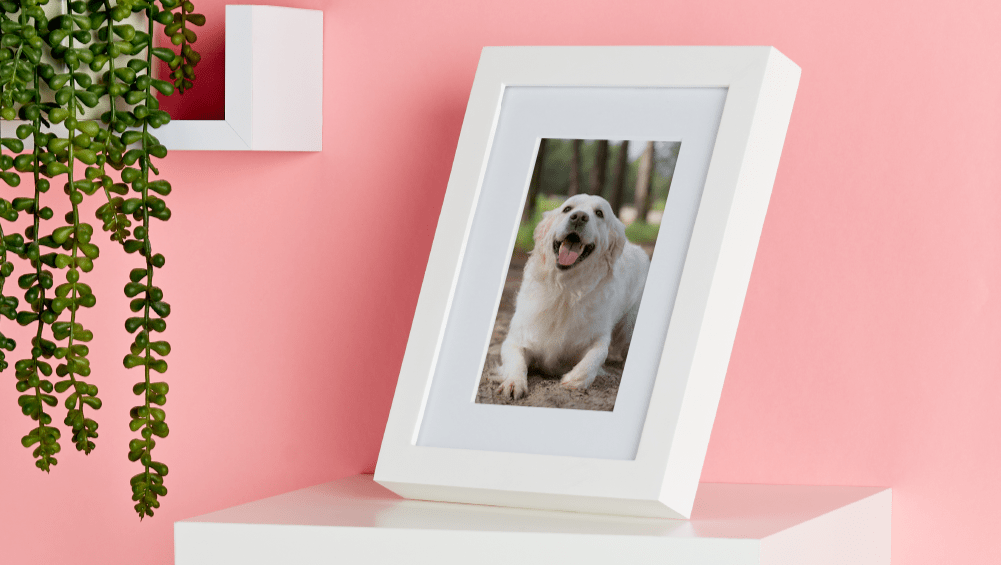 Display your biggest smiles and happiest moments without any fuss.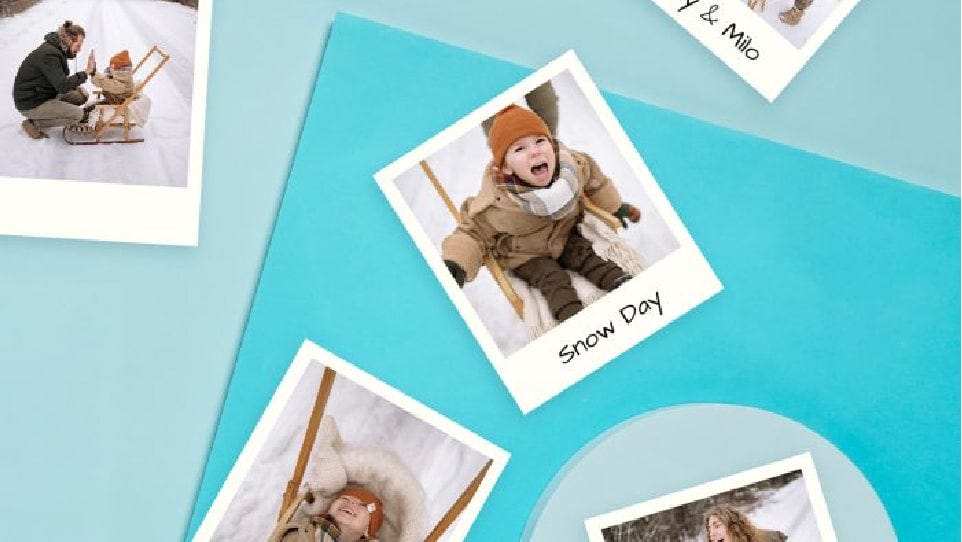 Turn your best selfies and Insta snaps into super-cute square retro prints.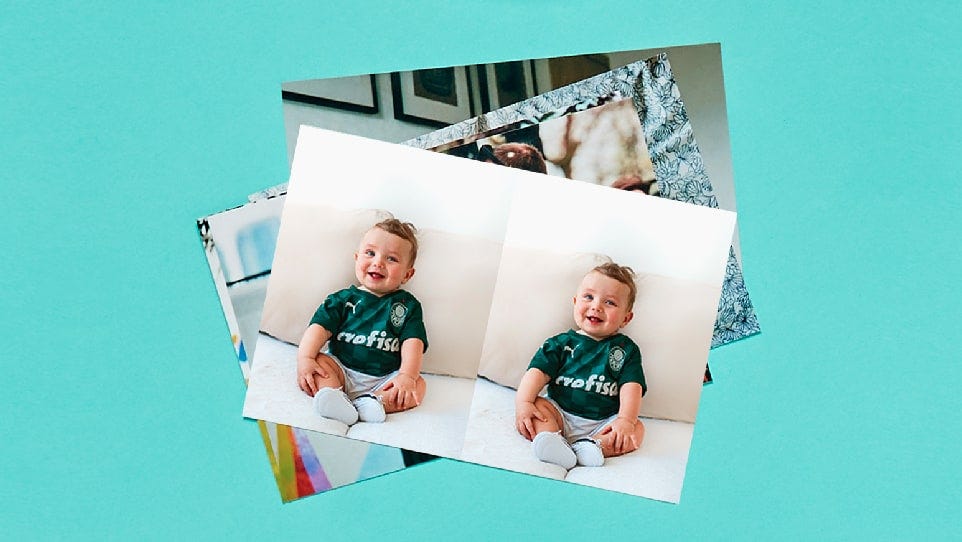 Squeeze your biggest moments into all kinds of teeny-tiny spaces.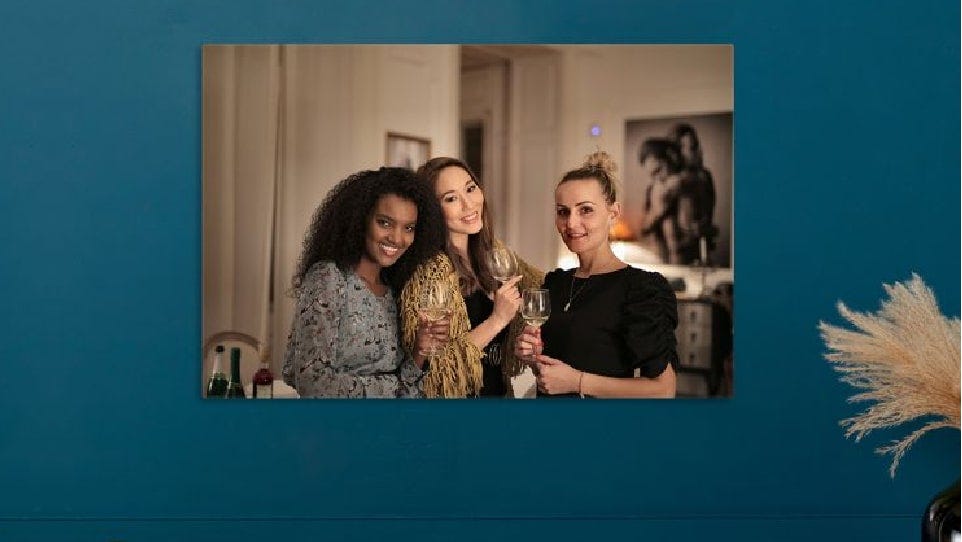 Your fave faces… on aluminium!? Let's print a little differently.
Pick your photo print finish
Yep, your treasured memories deserve the very best. You'll always enjoy fast, high-quality photo printing with us, you just need to decide which paper finish will best bring those memories to life!
A shiny finish that's jam-packed with vibrant colours. This professional sheen never fails to draw the eye.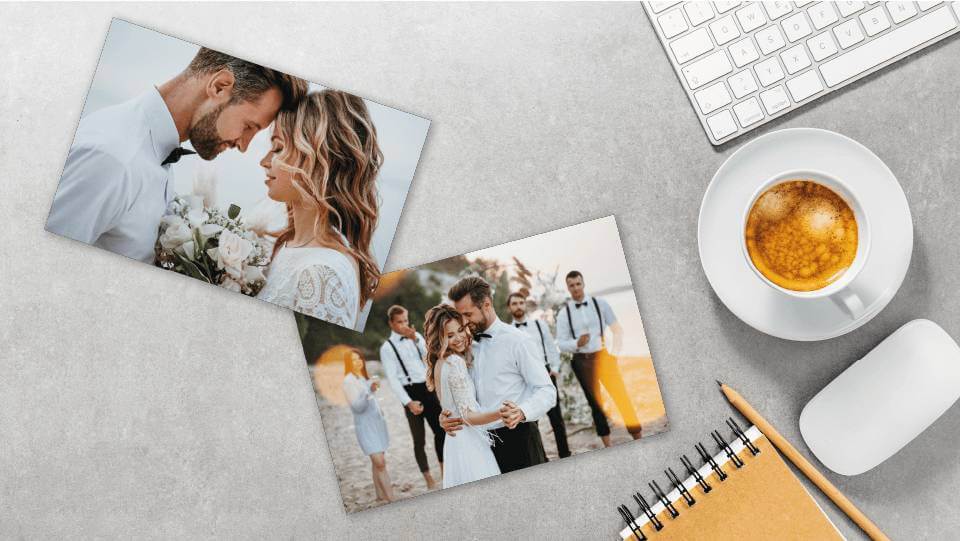 Not quite glossy, but not quite matte either. Lustre prints offer something in between: great colours, but no reflective glare.
Our photo printing services
You deserve to hold on to those really happy moments forever. Don't just stop at online photo printing, we offer other services to help save and share your cherished memories.
Frequently asked questions about online photo printing
What paper will my photos be printed on?
We understand it's more than just a photo, it's your precious memories we're printing. All online glossy photo prints, lustre photo prints and retro photo prints are printed on high-quality 220gsm Fuji photo paper with premium inks, ensuring you always enjoy a beautiful, professional and long-lasting finish.
Photo enlargements, such as poster printing and photo banners, are printed on thicker, professional-grade 260gsm photo paper.
Can I order black and white photo prints?
Yes, so long as the original image you upload is already black and white. You are currently unable to edit colours and add filters to photos directly in our online photo printing builder, so you'll need to make sure the photo is already black & white before uploading online.
If you're taking photos on a film camera, we can also develop your black-and-photos either in stores or online. You can find out more about our film processing services here.
Do you offer matte photo prints?
No, we don't currently offer full matte photo prints. However, our lustre photo prints feature a gorgeous matte-like finish that's not as shiny or reflective as our standard glossy photo prints. Lustre prints are definitely the best option for those looking for a matte finish!
What photo print sizes do you offer?
It's important to print your photos in your own way, so we offer a massive selection of print sizes to help you do this. Glossy photo prints and lustre photo prints are all available in 6x4", 7x5", 8x6", 10x8" and 12x8", while our retro photo prints are all 6x5".
You can discover a huge range of online photo printing options with us. From super-cute 3x4" mini photo prints to large 30x20" photo poster printing, you can always find exactly the right size for your fave photos. You can also crop your photos when creating your prints online, so it's always super-easy to find the perfect print size!
Which is better - lustre or glossy photo prints?
Glossy and lustre photo prints are both fantastic photo printing options, so your choice depends on the look, feel and finish you really want from your prints.
Glossy photo prints are the more popular choice. These are our standard photo prints, and feature a smoother, sleeker and shinier finish that brings photos to life in stunning detail and vibrant colour. Lustre photo prints are slightly more subtle, offering similar details and colour to a full gloss print, but without any reflective glare or smudgy fingerprint marks.
Whether you're framing, scrapbooking or sharing your prints, there are advantages to both photo printing styles here.
Do you offer bulk purchase prices?
The more you print, the more you save. Depending on your chosen delivery method and how many you order, photo prints can be ordered for as little as 7p. Full pricing info can be found below.
20 minute Click & Collect: Select our 20 minute Click & Collect option and your prints will be ready to collect in just 20 minutes! Please note that orders for more than 100 prints may take longer than 20 minutes to print.


Print Size
1+ Prints
26+ Prints
51+ Prints
6x4"
59p each
55p each
50p each
7x5"
65p each
60p each
55p each
8x6"
75p each
70p each
65p each
10x8"
£4.50 each
12x8"
£8.00 each
5 day delivery: Get your prints sent straight to your door or pick them up in-store. The more you order, the cheaper your prints!
Print Size
1+ Prints
26+ prints
51+ Prints
100+ Prints
201+ Prints
500+ Prints
6x4"
55p each
50p each
45p each
35p each
12p each
7p each
7x5"
60p each
55p each
50p each
40p each
17p each
11p each
8x6"
70p each
65p each
60p each
50p each
25p each
15p each
10x8"
£4.50 each
12x8"
£8.00 each
Can I order photos straight from my phone?
Of course! Ordering photo prints from your phone, tablet or computer is super-duper easy. You can quickly upload photos straight from your camera roll, or even add photos directly from your Facebook, Instagram, Google Drive and OneDrive accounts!
Photo printing is even easier on our mobile app, which is now available to download on both iOS and Android. This is the fastest, easiest way for you to print all the amazing photos you've got saved on your phone - and you can get 10% off your first app order by using code APP10 at the checkout!
Can I add a border to my photos before I print?
No, most photo print sizes don't include a border, and you aren't able to add borders when ordering your prints. However, 7x5" photo prints which are collected in-store (and not home delivered) may come with a white border by default.
Can I edit my photos before ordering?
Yes, you can crop photos and change the photo orientation directly in our online photo printing builder. All other edits (such as adding filters, turning photos black & white, and adding effects) would all need to be done before you upload your photos, as our printing builder is unable to make these edits for you.
Can I add text or clip art to my images?
You can add custom text to retro photo prints and framed photo prints, but this isn't an option for any of our other standard photo prints. Adding clip art animations also isn't an option in our photo printing builder, so these would need to be added to your photos separately before you upload them online.
When will I receive my photos after my order?
You can choose your delivery/collection method during the checkout process. Standard photo prints (6x4", 7x5", 8x6", 10x8", 12x8") can be collected in-store just 20 minutes after ordering online or delivered the next working day if ordered before 12pm.
However, delivery and collection times vary between photo print styles and sizes. For example, retro photo prints can be either home delivered or collected in-store within 5 working days, whereas small photo prints (such as wallet and locket prints) are available for 20-minute Click & Collect.
Specific delivery/collection information is displayed clearly on each individual photo print page, so please double-check the available options when choosing the perfect photo printing options.