Passport photo processing at Max Spielmann
Fast. Professional. Stress-free. There are a bunch of reasons to get your passport photos in our stores, but the most important thing is you can trust us to get things right first time. Let's get you ready for your next adventure!
Get the perfect passport photo in just a matter of minutes. No hanging about, we'll get you passport-ready without any fuss.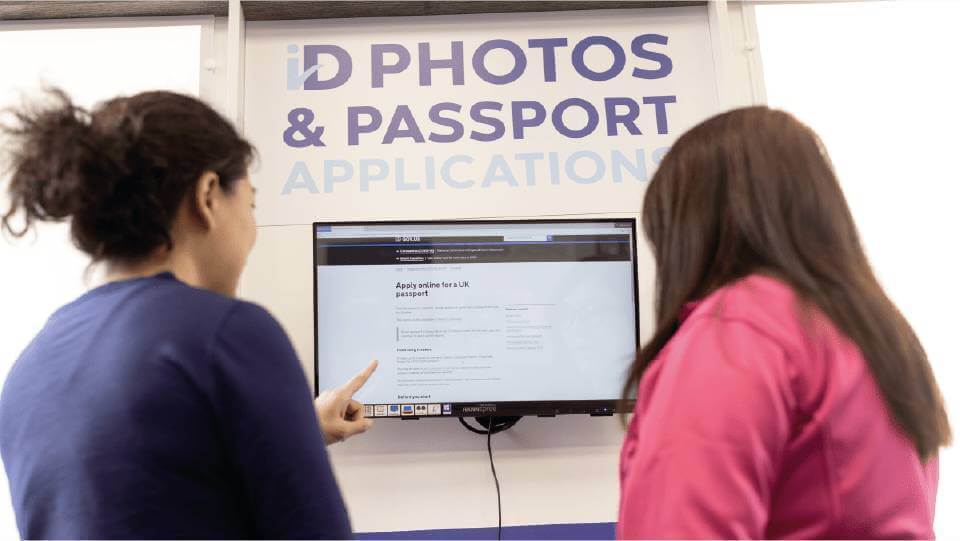 Never fear! Our in-store professionals check your passport photos will be accepted by HMPO.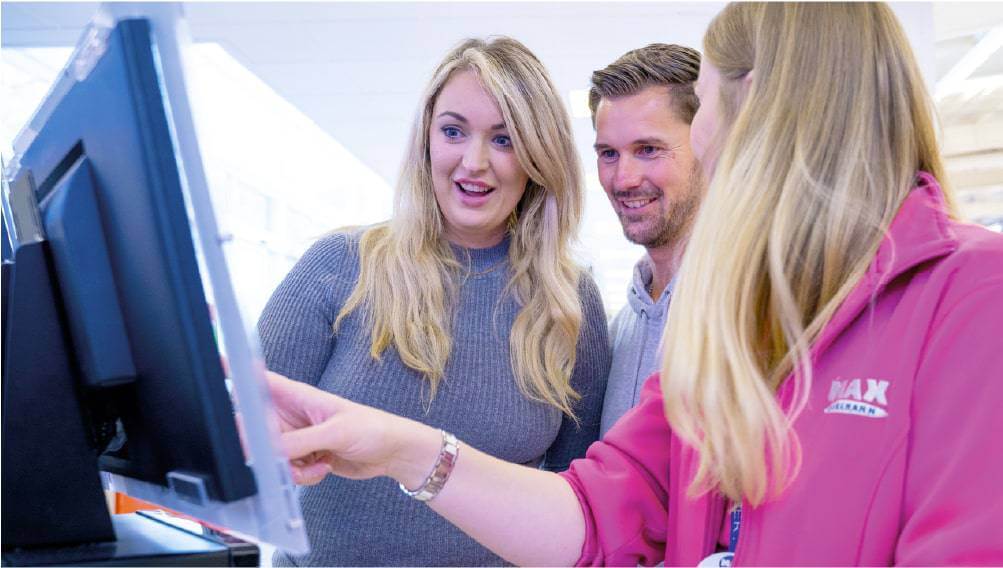 Confused by it all? Don't sweat it, we'll guide you through the entire passport application process.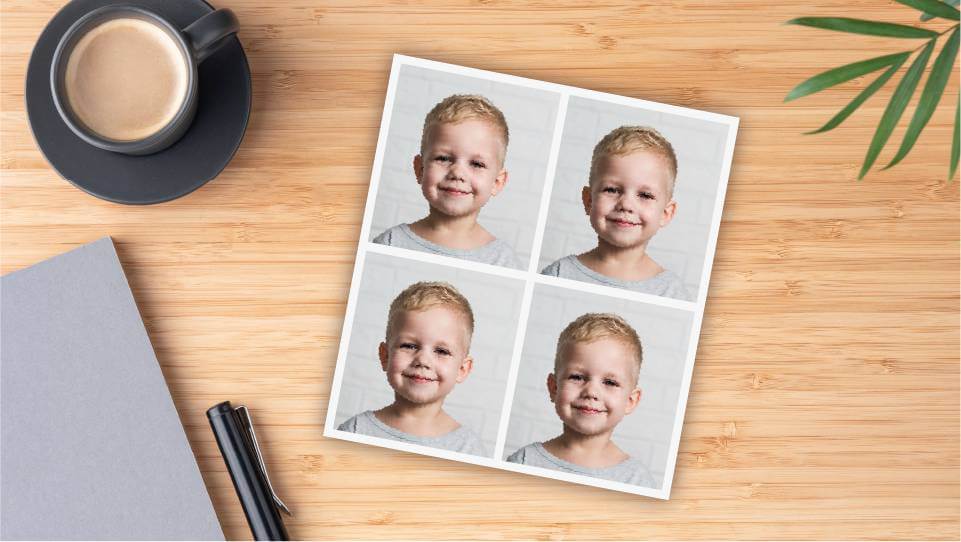 Every photo is printed in stunning, clear quality, so you'll never have to worry about whether they meet the required standard.
Our passport photos - the important info
- Our passport photos are suitable for UK biometric (e-Passport) passports and the HMPO online service for applications and renewals.

- You'll get a print copy, digital copy and photo code, which you can use to submit your online passport application yourself.

- Photos are also suitable for: driving licence, bus passes, railcards, student cards, season tickets, green card, and many others!

- We can offer photos for international passport photos and visas for over 140 countries.

- You can retake your photo up to 10 times to make sure it's just right. You can always make sure we snap the perfect photo!
Get all the info you need for perfect passport photos
There's a lot of passport information out there. From photo requirements to passport regulations, it's enough to make your head spin. Not to worry, we've spared you the headache and pulled together all the important stuff you need to know about all kinds of passports.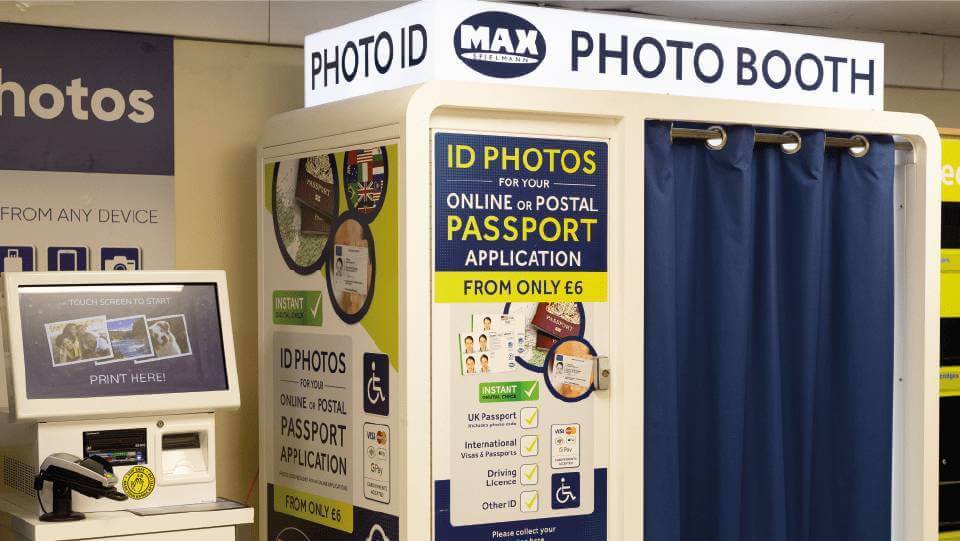 Find nearby photo booths and get passport-ready in an instant.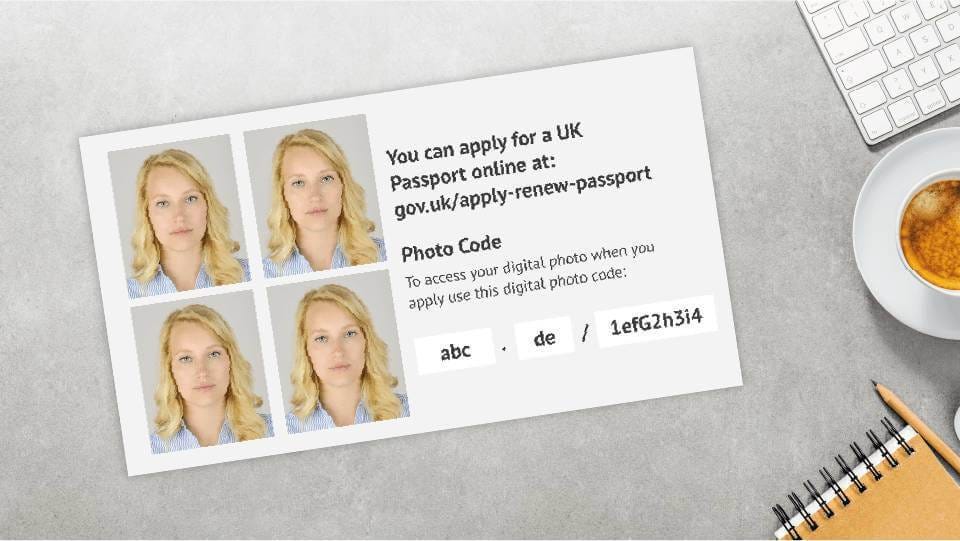 Get instant digital passport photos from your local Max Spielmann shop.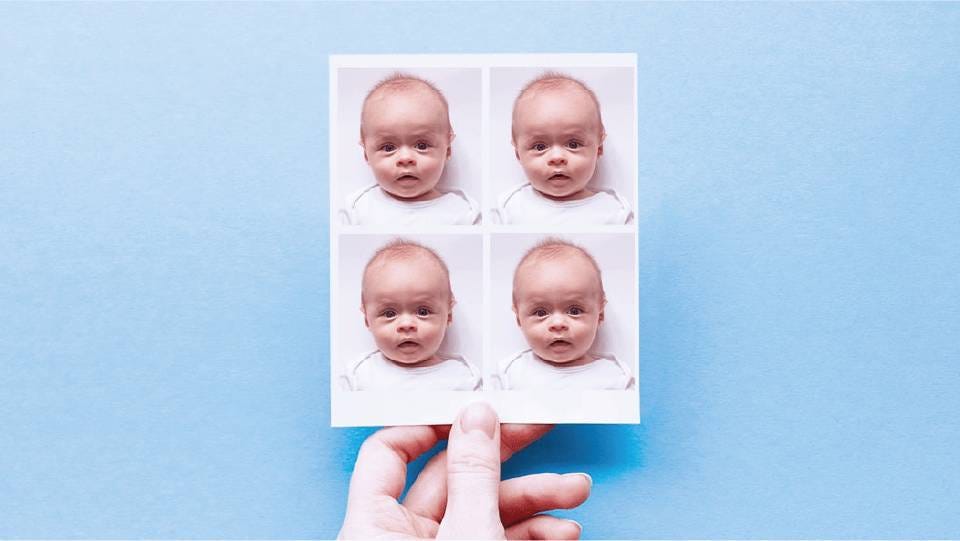 Taking the little ones abroad? Get their passport sorted without any stress.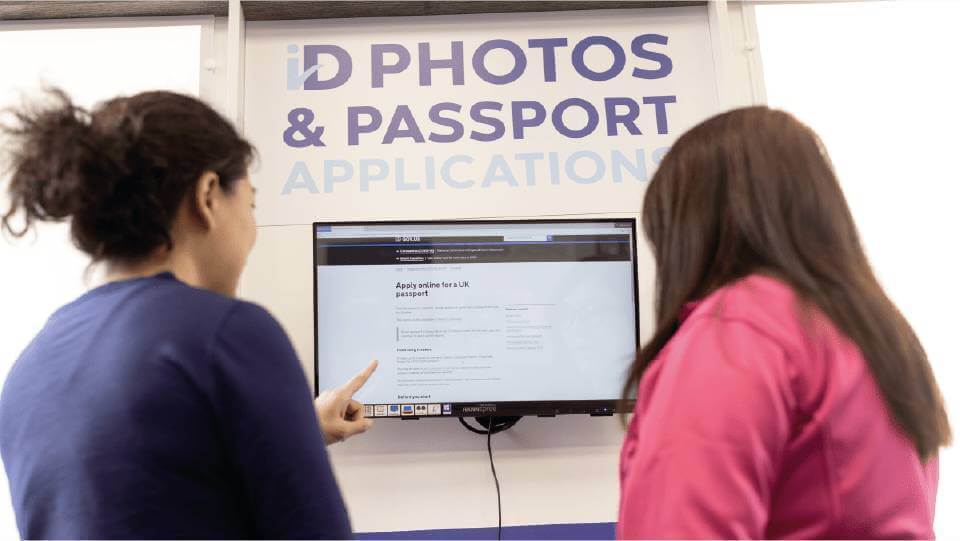 Before trying our Apply & Go service, find out everything you need to bring with you.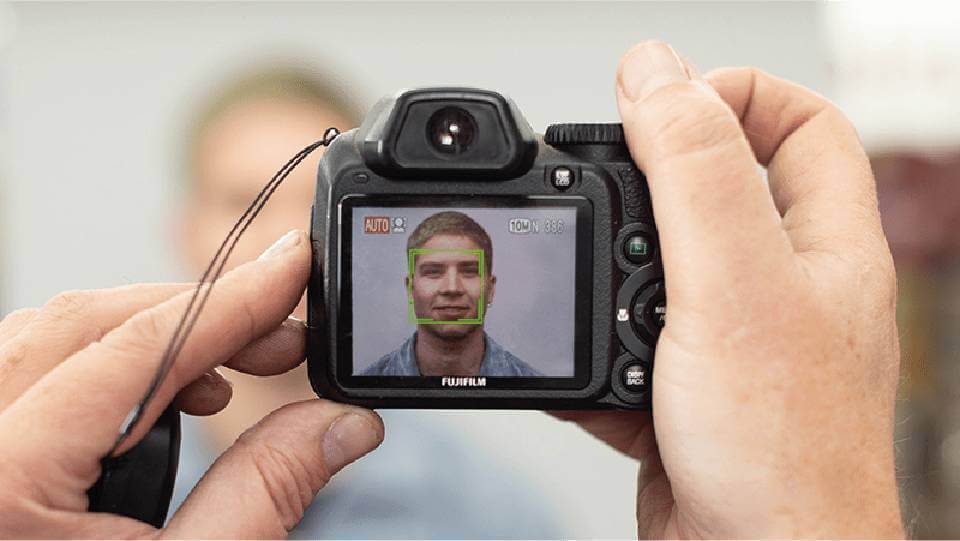 Your passport photo needs to meet several criteria, find out how to take the perfect photo.
Frequently asked questions
What type of passport photo and ID photos can you take?
We can take all types of passport and ID photos including visas for different countries, driving licence, travel passes and much more.
How much is it?
Standard passport photos start at £12.99. Driving licences also start at £12.99, while ID types prices start at £10.99. For visas, prices start at £14.99.
Do you take baby passport photos?
Yes we specialise in and take baby passport photos and visas too.
Can I get a digital ID photo code?
Yes we offer digital ID photo codes for UK passports if required.
What if my passport photo is rejected?
Don't worry, we will retake your passport photo for free.
Can I wear makeup on my passport photo?
Yes, you can wear makeup.
Do you offer digital copies of my passport photos?
Yes, you can choose to get your photos onto a USB or by email (may incur a cost).
Do I need to book an appointment for a passport photo?
No, you can pop into any of our stores and get your passport photo take straight away.
Can you edit or enhance my passport photo?
Passport photos must not have been manipulated or edited by computer software.
How long do passport photos take?
We can take and print your passport photos in minutes!
Can you take a visa photo?
Yes we offer lots of visa photo options and can custom make an ID photo to the exact requirements required.
Can I wear glasses in my passport photo?
It is fine to wear glasses providing they are not sunglasses or tinted, however there must be no glare and your eyes are fully visible
Can I wear my hair up or cover it?
You can wear your hair up but unless for religious or medical reasons, your hair must not be covered.
Are my passport photos and visa photos guaranteed?
All of our passport photos and ID photos are fully guaranteed and we will retake free of charge or refund if needed.
Do you offer a driving licence photo service?
Yes we do, visit one of our local branches today.
What if I don't like the passport photo?
We will take as many photos as you need to get your perfect ID or passport photo.
Are your photo booths accessible for wheelchair users?
Yes, we have more photo booths now that are easily accessible for wheelchair users. Please click here to search for one near you.