Choose the perfect personalised mugs
Brighten your brews with your fave photos, name or a special personalised message. Create your own mug straight from your phone!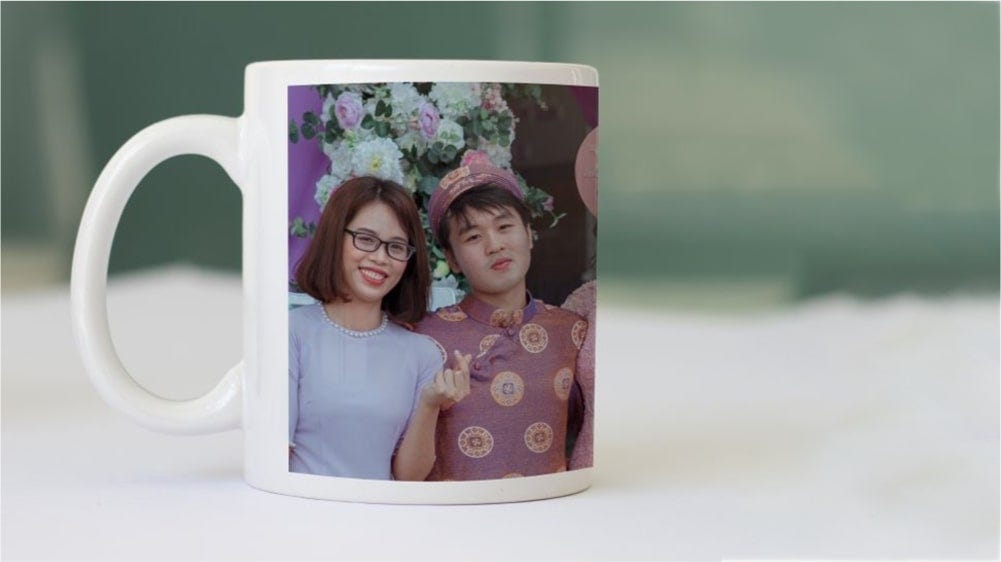 Print your fave photos on a mug to liven up even the sleepiest of mornings.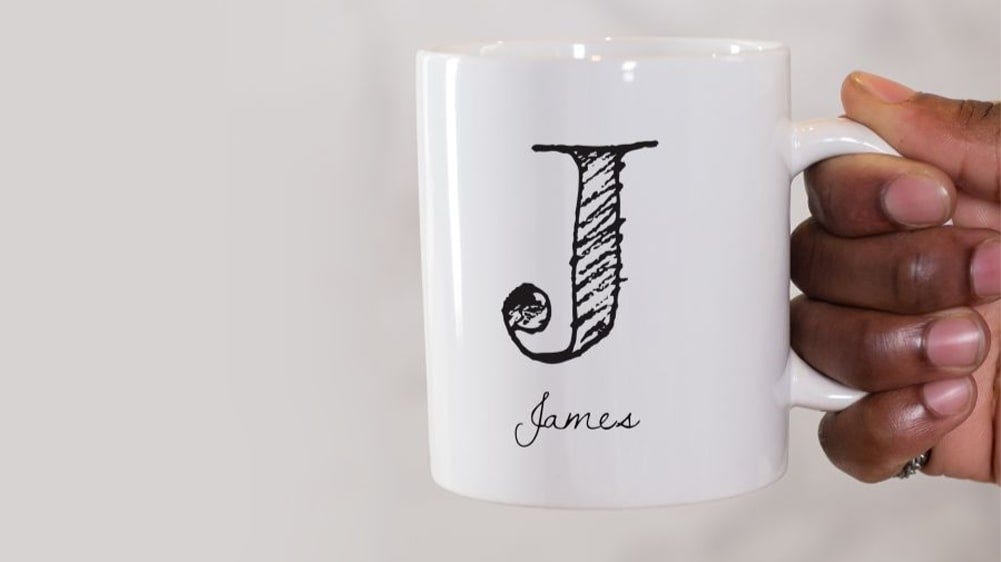 Ahh. Nobody will ever pinch your mug when it's got your name on it!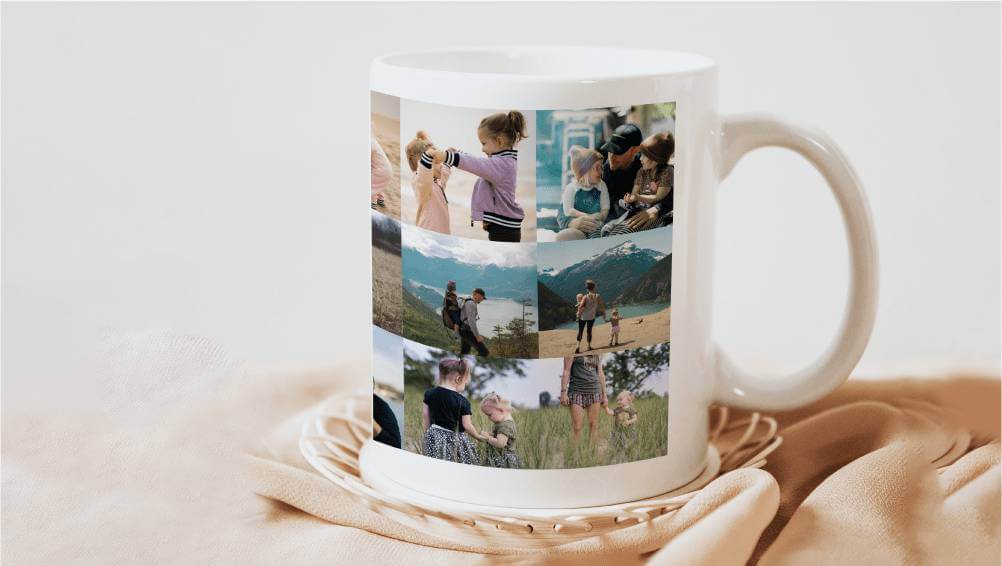 Every sip tastes sweeter from a mug covered in a collage of your favourite smiles.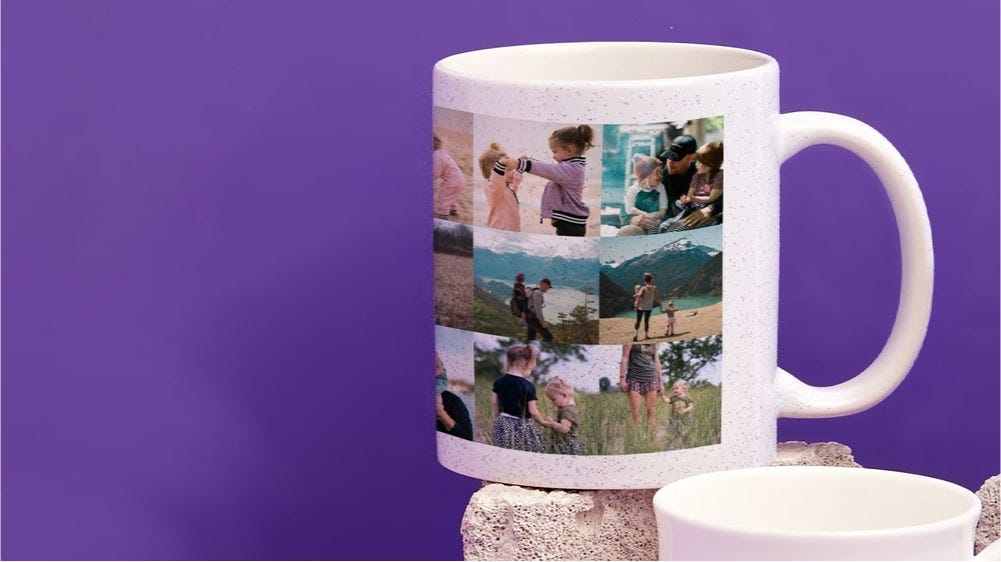 Make every cuppa sparkle with a selection of fun glittery mug designs.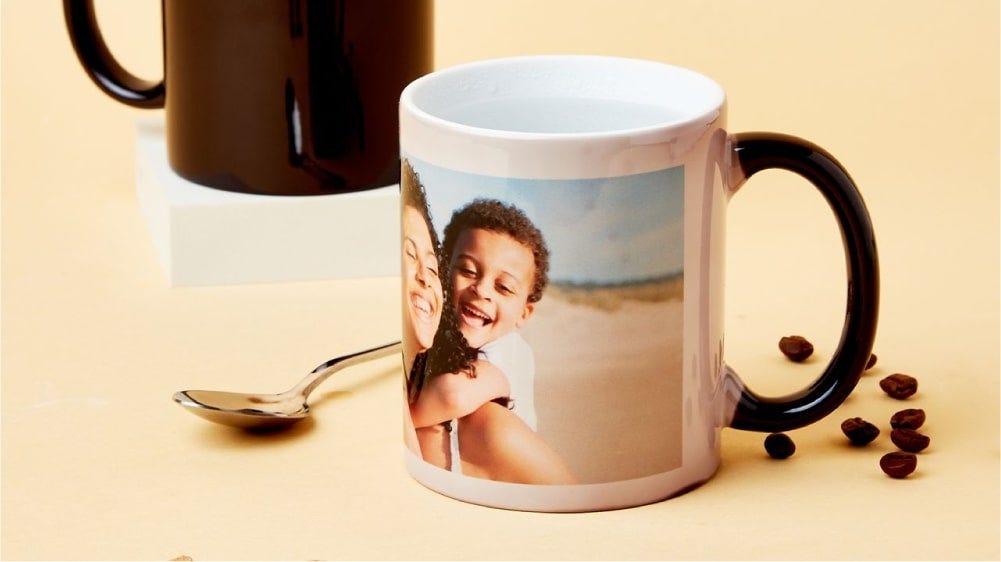 Heat-changing mugs magically reveal photos every time you brew up!
Create personalised photo mugs for your friends & family
Everyone loves a good cuppa, and everyone loves drinking from a personalised mug! Wrap up a gift they'll love a latte.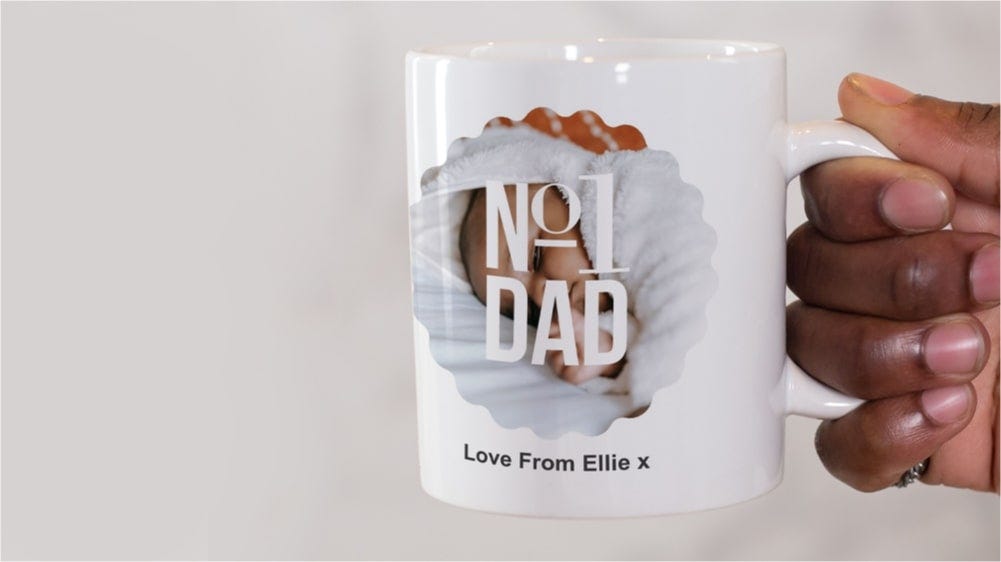 Make Dad and Grandad a special mug they'll reach for day after day.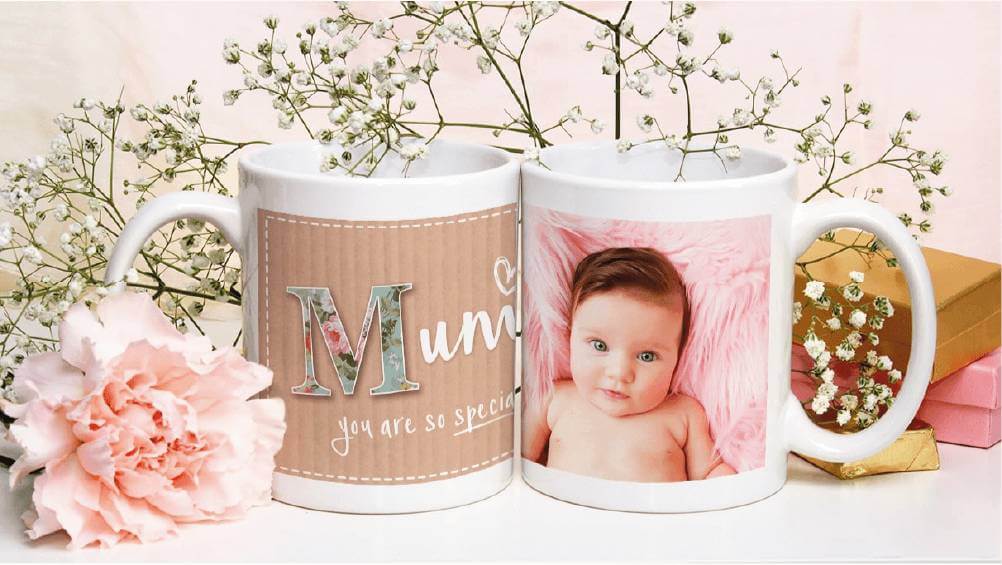 Show Mum and Grandma just how special they are with these super-cute mugs!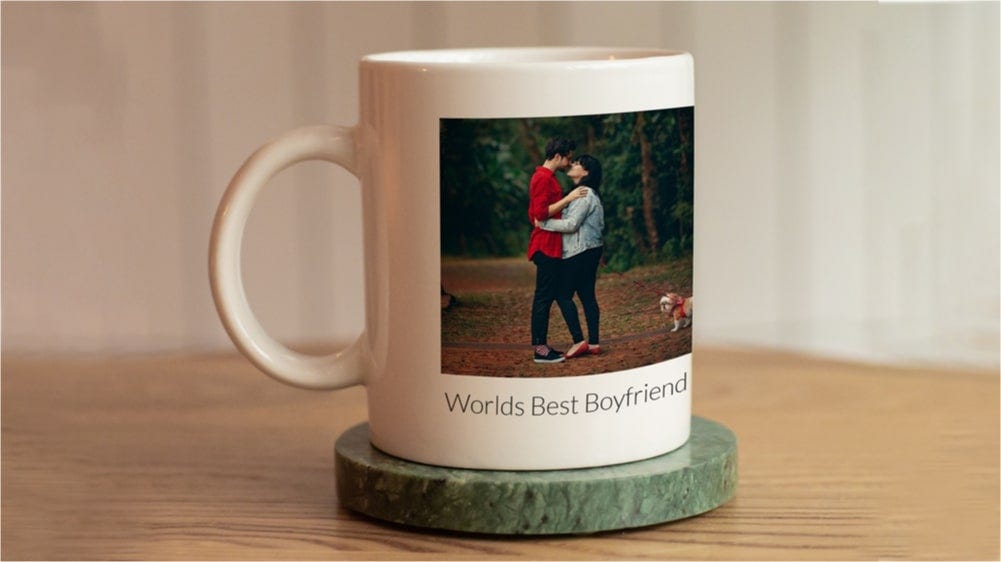 Personalised Mugs for Him
Treat him to a personalised mug that brightens up every gloomy morning.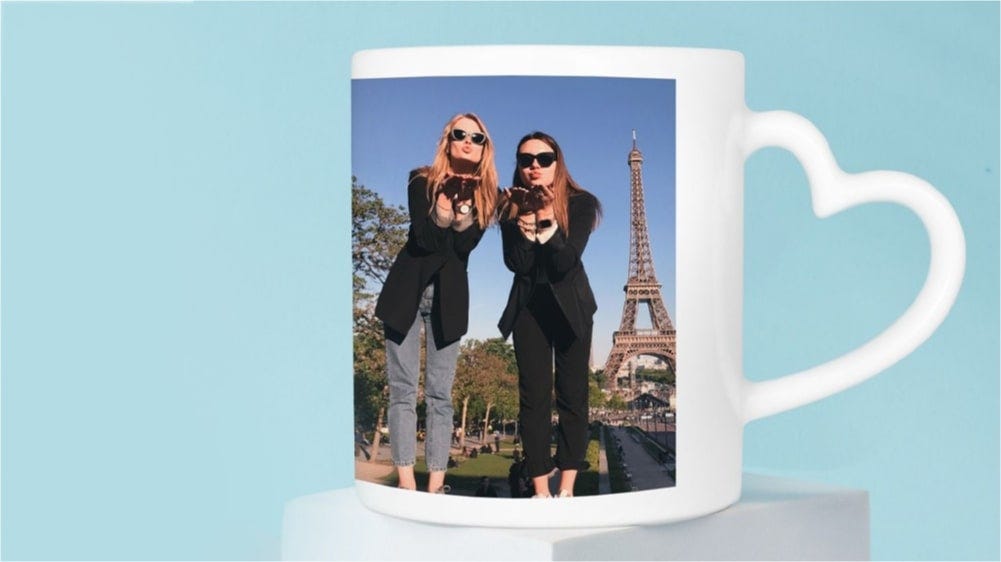 Personalised Mugs for Her
Surprise her with a personalised mug that she'll always pull out of the cupboard.
Wrap up fun photo mugs for the big occasion
Make their big day extra special with personalised mugs that warm their hearts (and their brews, obviously).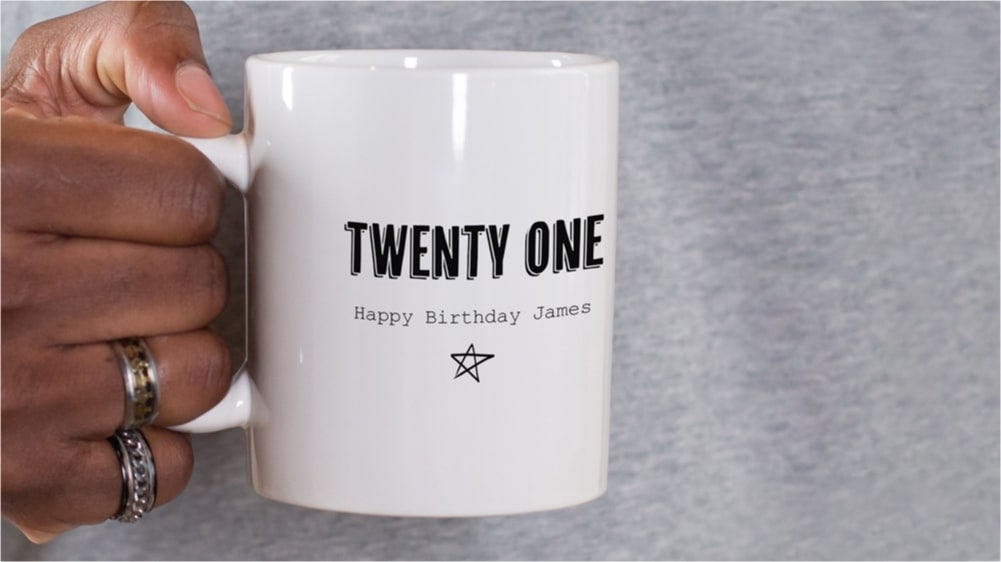 Personalised Birthday Mugs
Wish them happy birthday with a special mug! It doesn't matter how many
candles are on the cake.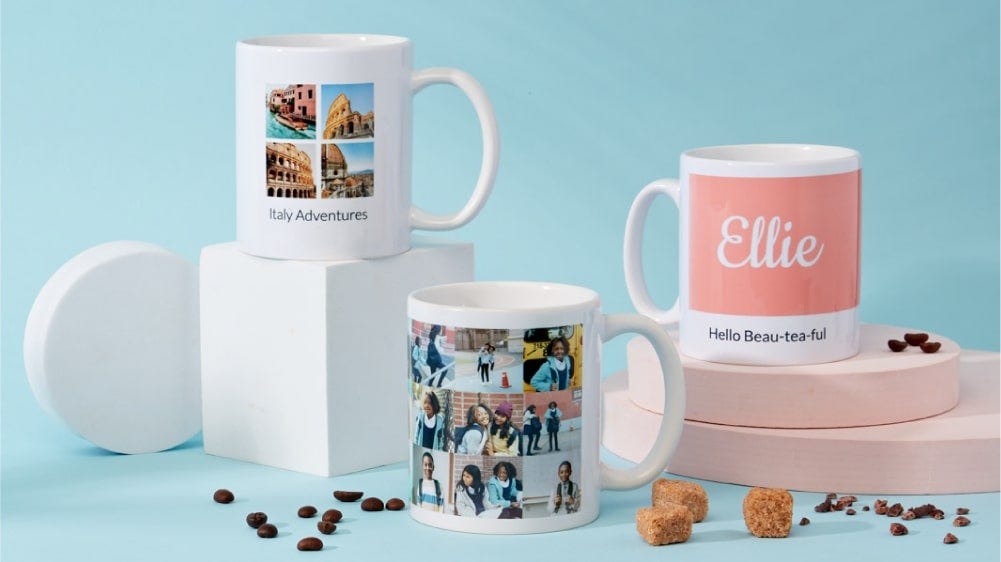 Explore our full selection of personalised mugs to find something for anniversaries, housewarmings and all other big occasions!
---
Frequently asked questions about personalised mugs
What are your mugs made of?
Most of our personalised mugs are made from classic ceramic, but we also offer more delicate porcelain china photo mugs.
Are all of your personalised mugs dishwasher safe?
Apart from our heat-changing magic mugs, every personalised mug is safe to put in the dishwasher (yay, no extra washing up). All personalised mugs, including magic mugs, are safe to put in the microwave.
What's the difference between photo mugs and personalised mugs?
Photo mugs include a printed image, whereas personalised mugs only feature custom text - such as a person's name or initials.
What size are your personalised mugs?
Most personalised mugs can hold 10oz of tea or coffee, but we do offer slightly bigger and smaller versions of some mugs.