Display memories with our most popular photo wall art
Bring your favourite faces, places and moments to life with personalised photo wall art. From canvases to posters, create unique photo wall art and turn your home into a unique art gallery packed with fun moments and big smiles (or frowns, if you really want to).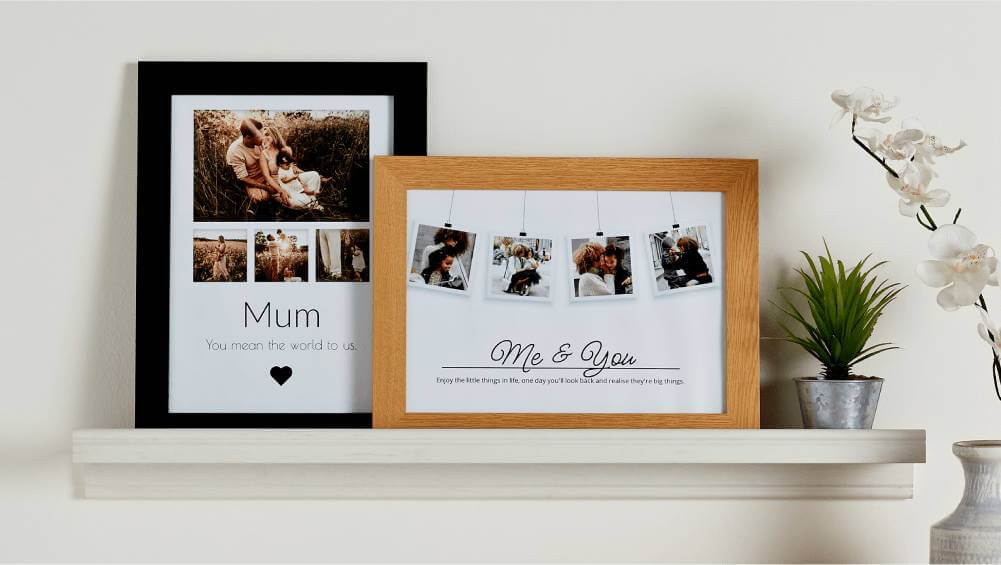 Frame happy memories to give them pride of place. Choose from a range of frames and create beautiful framed prints that are ready to display straight away!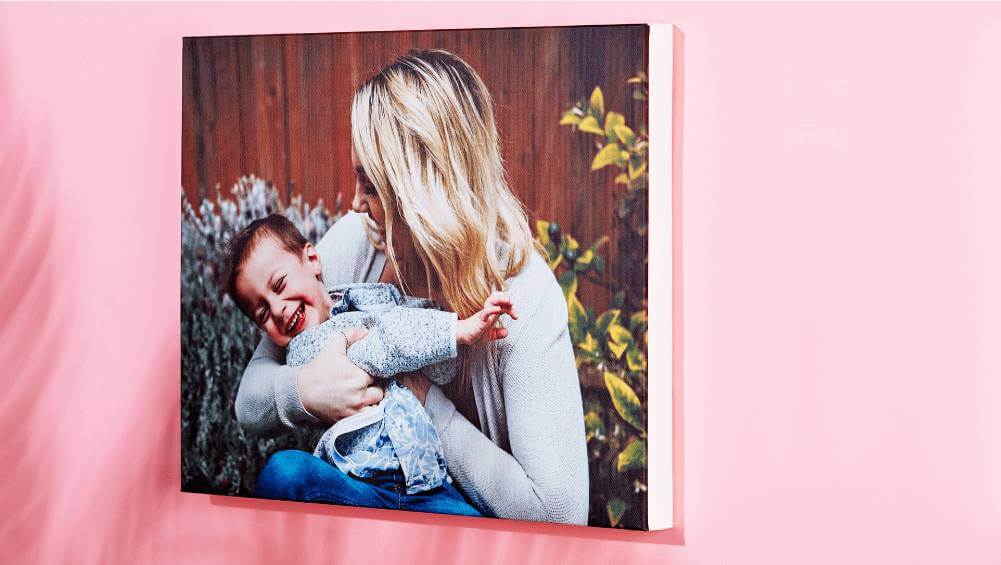 Turn precious moments into supersized photo wall art! Start your own photo gallery with canvas prints in a range of shapes and sizes.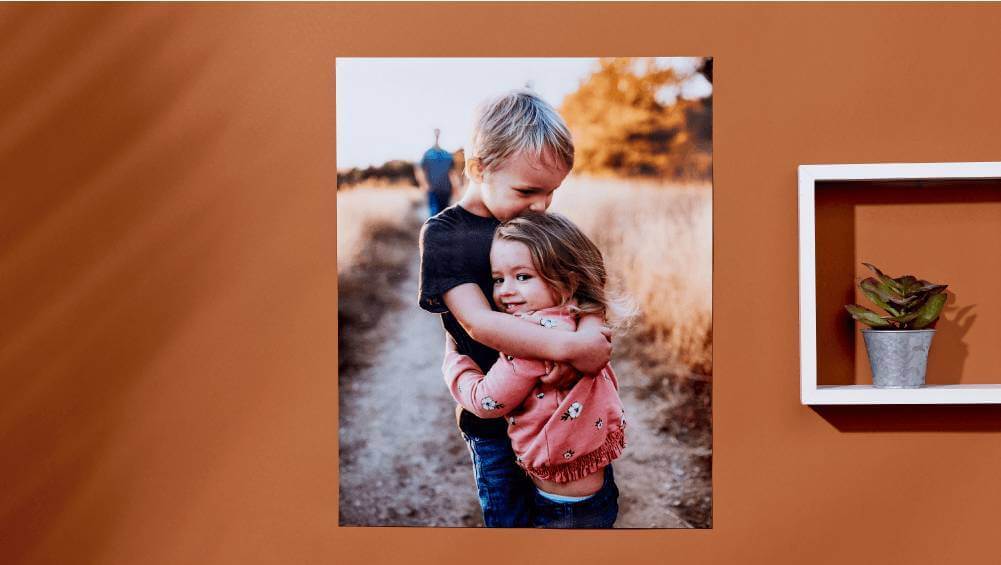 From precious Insta snaps to scenic panoramas, turn photos into high-quality poster prints and wow visitors with your personalised wall art!
Create personalised wall art with a little more pizzazz
Your treasured moments deserve to stand out. Discover new and exciting personalised photo wall art that really let your memories shine!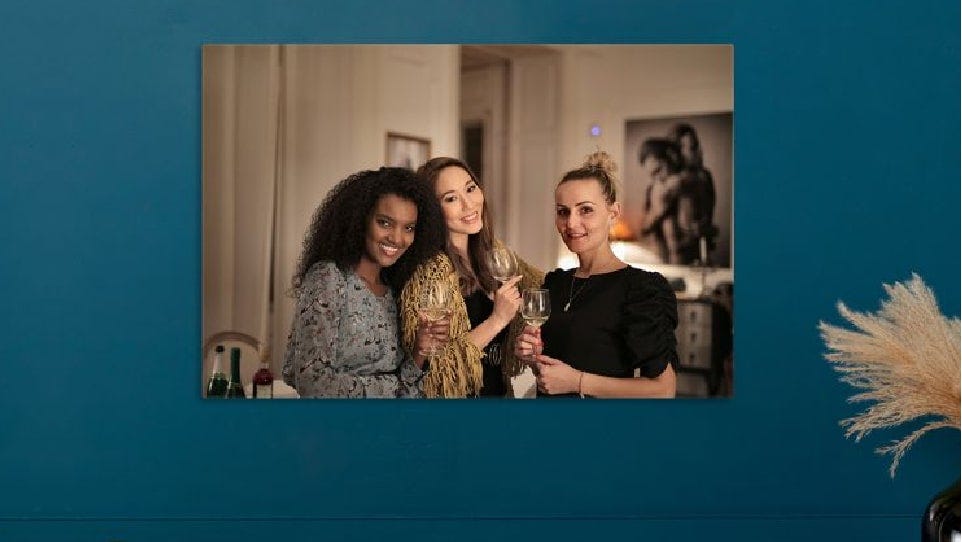 Bring memories to life in vivid colour with sleek, scratch-resistant and waterproof metal photo wall art. Metal prints are perfect for modern homes!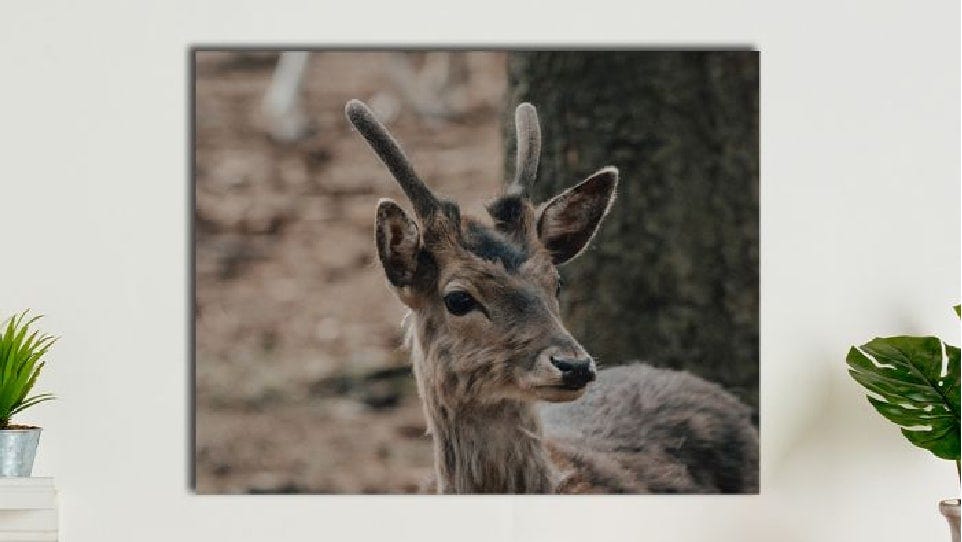 Brighten up your home with high gloss panels that always turn heads. This extra glossy photo wall art adds extra depth and clarity to your snaps!
Display your best snaps with personalised photo wall art
Printing wall art is super-easy with us. In just a few clicks, you can create your own photo wall art or personalised gifts for loved ones.
Frequently asked questions about personalised wall art
How do I create personalised wall art online?
It's easy to create personalised wall art online with Max Spielmann. Simply choose what you wish to print your photo on from our range:
Once you've chosen what to print on, simply upload your chosen photo(s) using our online personalisation tool. You can choose to upload straight from your device (such as a PC, mobile or tablet) or connect your social media or cloud storage accounts. You'll then be able to play around with image orientation, alignment, and, on selected photo wall art, choose whether to wrap your photo around the edges.
Can I change the orientation of my personalised wall art?
Yes! If you choose our photo canvas, poster prints, aluminium photo prints or high-gloss photo panels, you'll be able to change the orientation of your image to landscape or portrait with ease.
Unfortunately, you can't currently change the orientation of our framed wall art products. However, we offer landscape and portrait orientations of these products, so all you need to do is pick the correct orientation prior to uploading your artwork.
How many photos can I add to my wall art?
Most personalised wall art prints only allow you to add one photo, but we understand that choosing just one of your treasured photos is always tricky. You can also shop a great selection of photo collage canvases, collage posters and framed collage prints to add as many as 27 photos - meaning more memories to cherish!
Can I add custom text to my wall art?
How do I hang my wall art?
Most of our personalised wall art (such as photo canvases and aluminium photo prints) arrives with wall mounting fixtures attached or included, but we don't supply screws or nails. Photo poster prints also don't include any fixtures or frames, so we recommend trying our in-store bespoke picture framing service.
If you want to display photos without hanging them on the wall, all framed wall art products (excluding A4 sizes) include a back stand so that they're ready to display on the shelf, desk or anywhere else you want to show off your favourite photos!
How do I choose the best photos for personalised wall art?
You'll want your photo wall art to look as good as can be. So whether you're creating photo canvases, poster prints or other types of personalised wall art from our range, we recommend the following tips:
Ensure your picture is high quality - don't worry, our online personalisation tool will tell you if it's not quite right!
Ensure your photo is edited prior to uploading - use your desired filters first to get your colours right, then we'll print them as displayed with our superior colour printers
Get your friends and family to help - sometimes, a second or third opinion can really change the intended look for your wall art. Enlist some help so you can select the perfect photo, particularly if you've taken dozens.
How do I make sure my photos fit my wall art?
Our personalisation tool will ensure the best parts of your photo aren't accidentally cut off. So whether you're creating a large photo canvas, framed photo or one of our stunning metal photo prints, our easy-to-follow instructions will help you position your photos.
If you're still unsure about the look and feel of your personalised wall art, simply changing the orientation can do wonders, particularly if you have a square photo. Experiment with both landscape and portrait options to find the best fit.
Can I collect personalised wall art in stores?