---
Professional digital passport photos at Max Spielmann
We make it quicker and easier to get digital photos for your passport application. Zero fuss.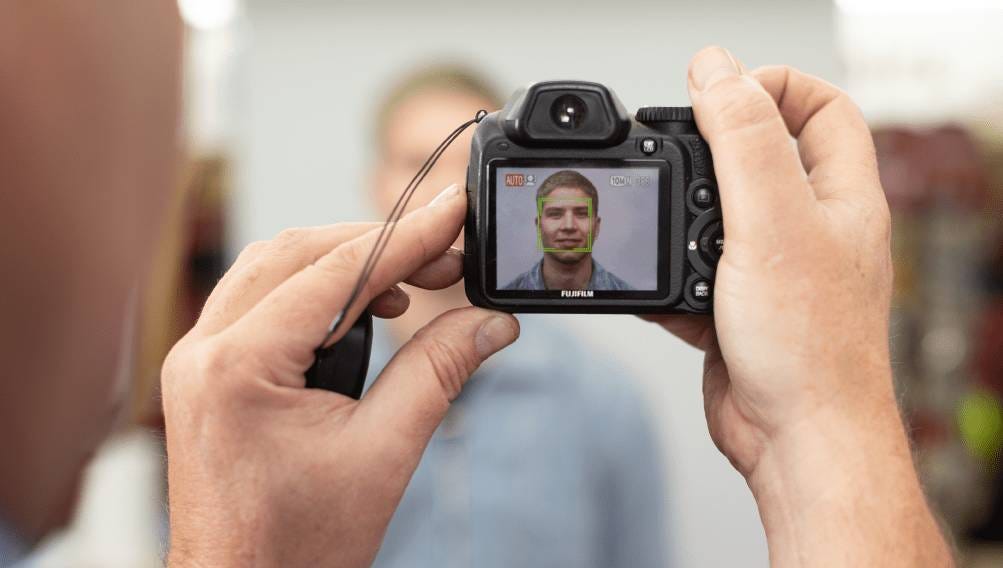 Take professional, high-quality passport photos in seconds. Just visit our
stores or photo booths!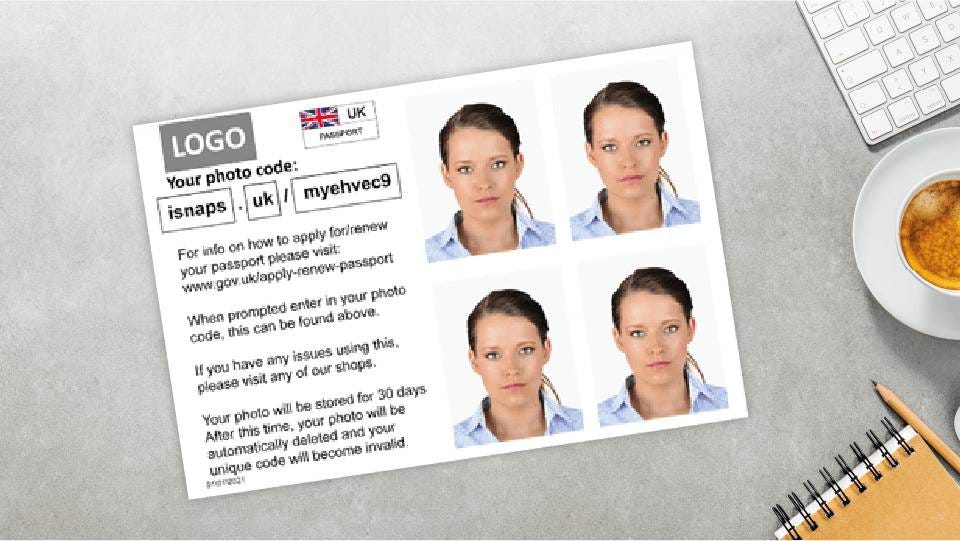 Digital passport photo code
Alongside your physical passport prints, you'll get a digital photo code
that's easy to add to your online application.
Guaranteed HMPO acceptance
No drama. No delays. We make sure your passport photos meet all the
latest rules and regulations.
Simpler online passport applications
Once your digital passport photo is ready, we'll walk you through the
rest of the online application process.
How to get a digital passport photo
Don't risk delays, get professional digital passport photos that will always meet Passport Office rules.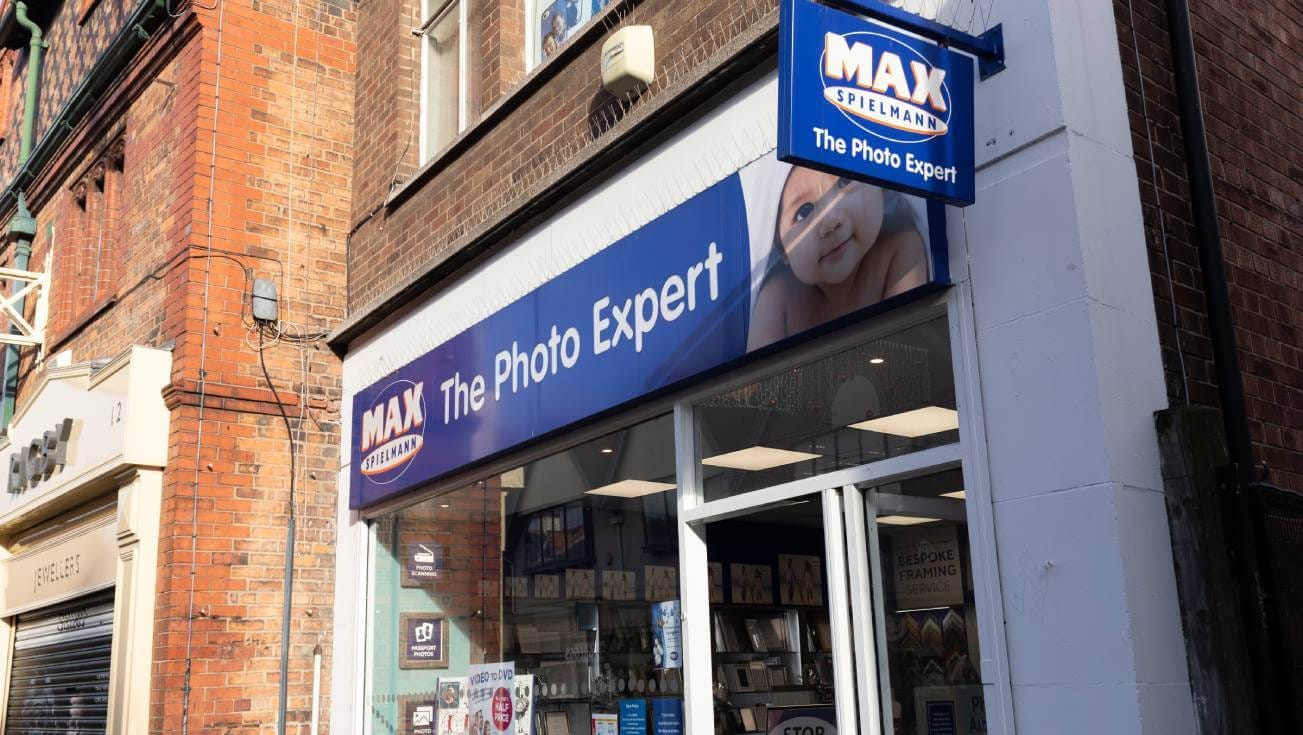 Get quick, professional-quality passport photos taken by our skilled in-store photographers.
Find a passport photo booth
Print instant digital passport photos at our photo booths in selected Max Spielmann, Tesco and Asda stores.
Apply & Go - get help with your online passport application!
Applying for a passport online can be complicated, so enjoy our amazing Apply & Go service in just 3 easy steps.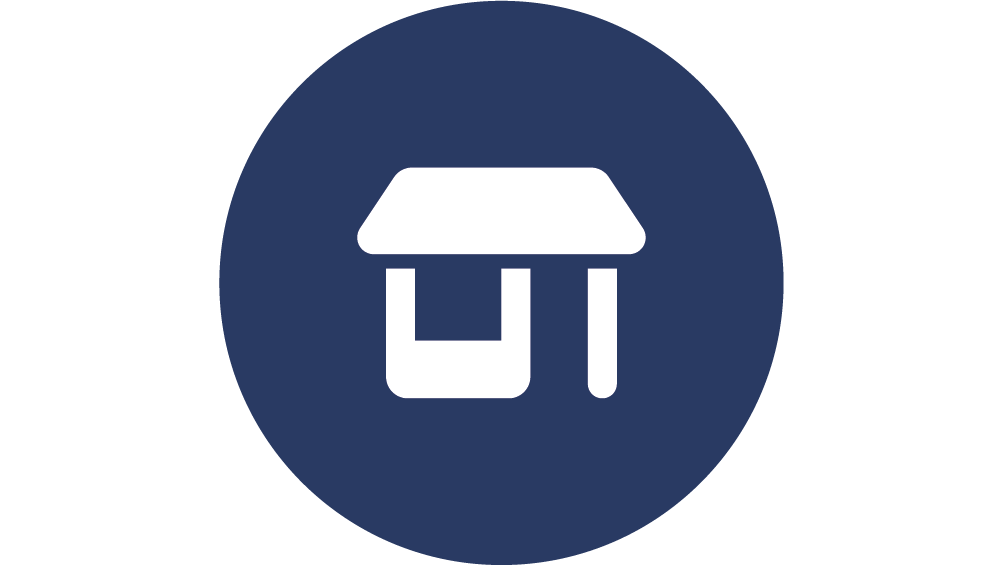 Our knowledgeable in-store colleagues will take your passport photo and walk you through the entire application process.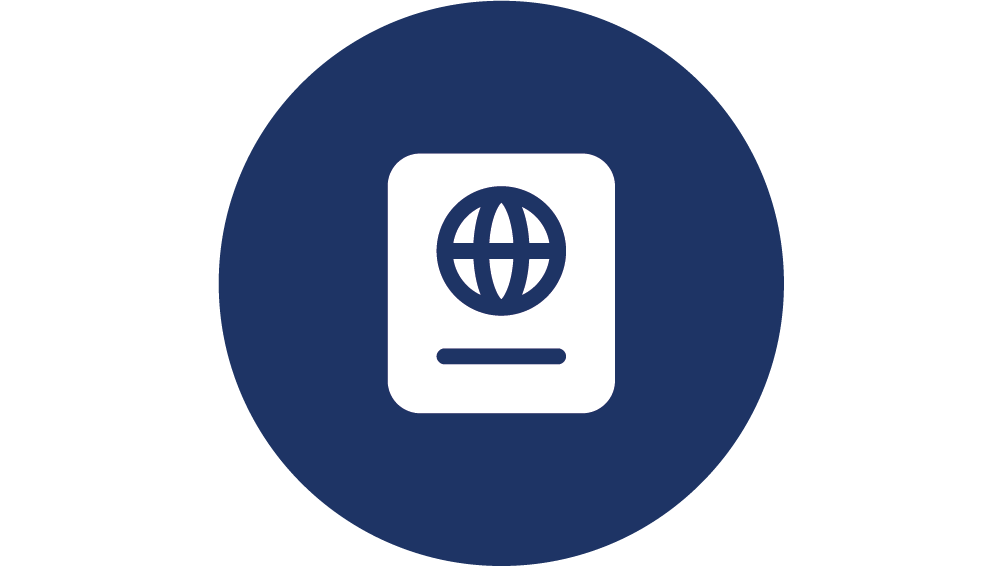 If you're applying for a new passport, check our full documents checklist. If you're renewing, bring your old passport.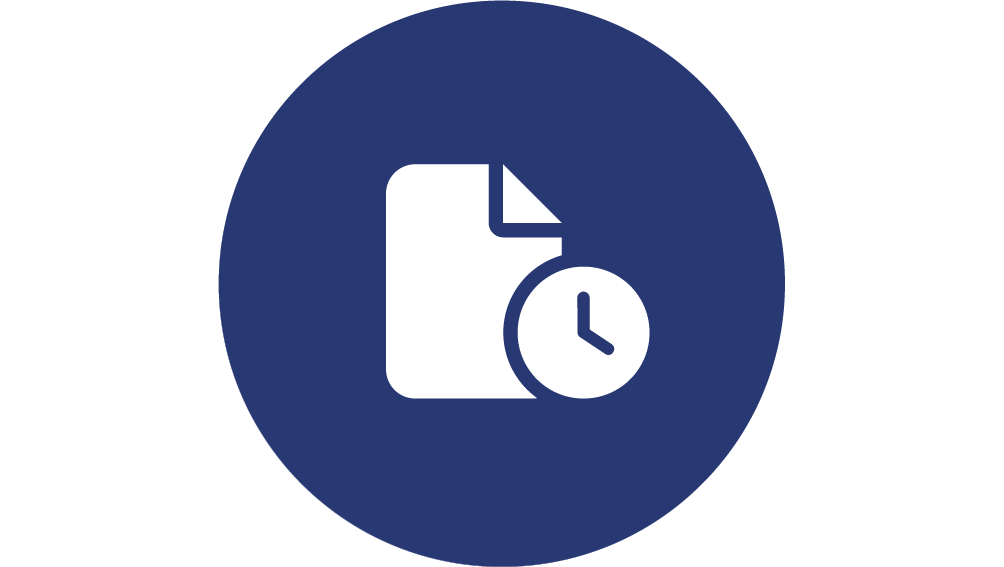 Complete your application
Your passport photo is checked by HMPO, your online application is submitted, and your new passport is sent to you!
---
Find all the info you need for perfect passport photos
Confused by all the HMPO rules? Don't panic, here's all the passport photo guidance you'll ever need.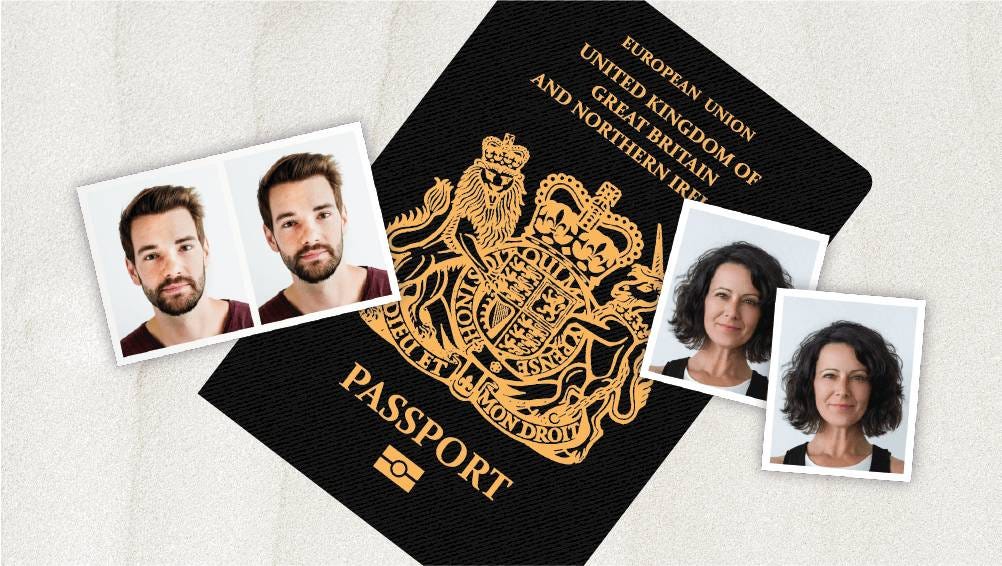 Get instant professional passport photos and help with your application.
Find nearby photo booths and get passport-ready in an instant.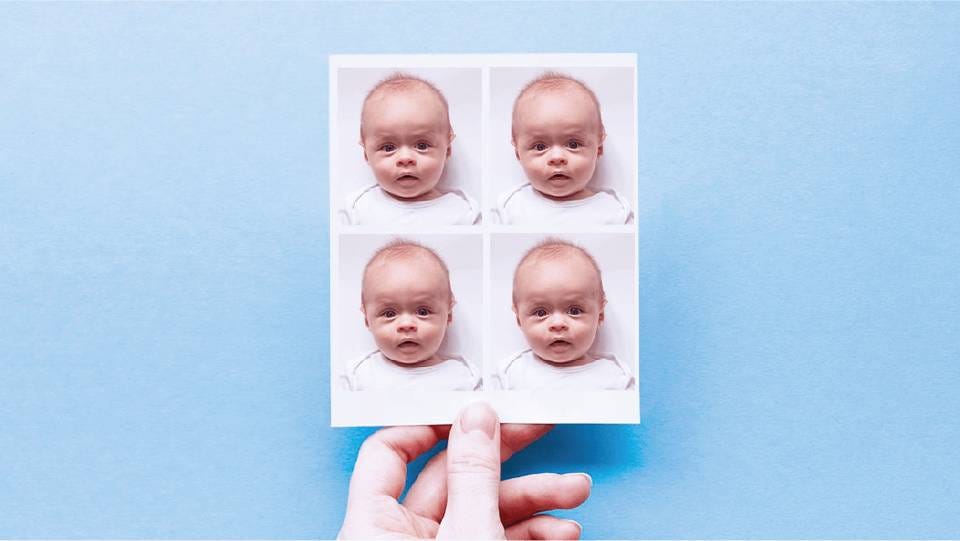 Taking the little ones abroad? Get their passport sorted without any stress.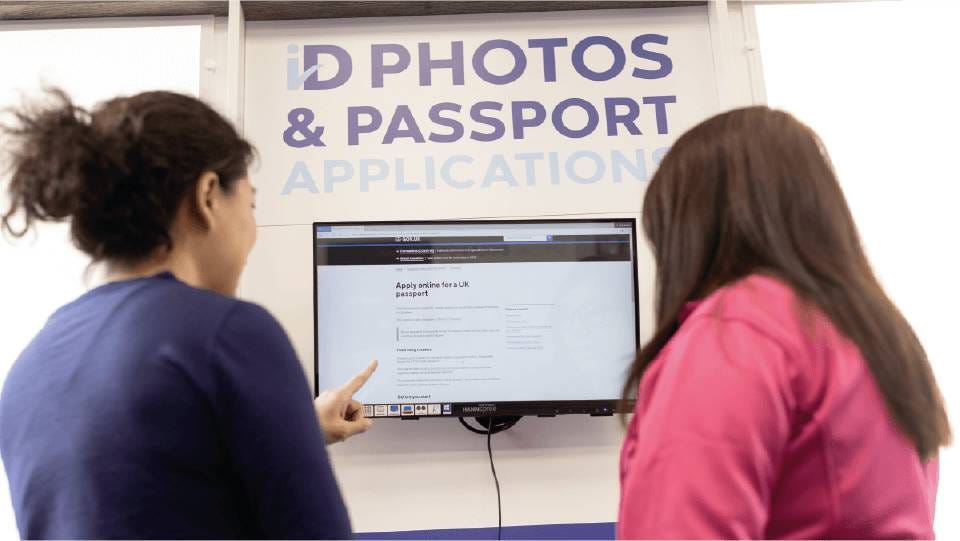 Find out everything you need to bring for our Apply & Go service.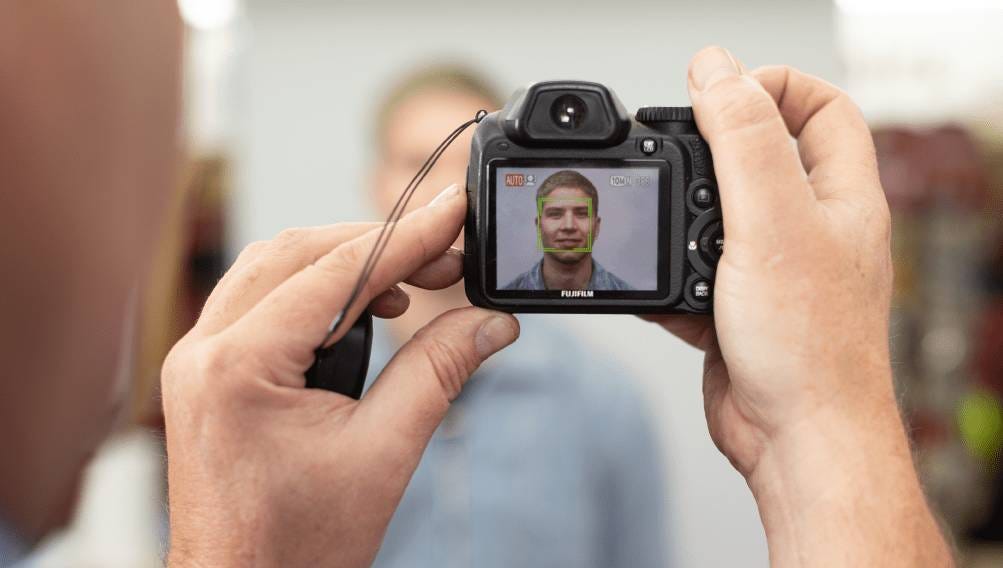 Make sure your passport photo meets the latest HMPO criteria.
Frequently Asked Questions
What type of passport photo and ID photos can you take?
We can take all types of passport and ID photos including visas for different countries, driving licence, travel passes and much more.
How much is it?
Standard passport photo prices start at £12.99, while other ID types prices start at £10.99. For visas, prices start at £14.99.
Do you take baby passport photos?
Yes we specialise in and take baby passport photos and visas too.
Can I get a digital ID photo code?
Yes we offer digital ID photo codes for UK passports if required.
What if my passport photo is rejected?
Don't worry, we will retake your passport photo for free.
Can I wear makeup on my passport photo?
Yes, you can wear makeup.
Do you offer digital copies of my passport photos?
Yes, you can choose to get your photos onto a USB or by email (may incur a cost).
Do I need to book an appointment for a passport photo?
No, you can pop into any of our stores and get your passport photo take straight away.
Can you edit or enhance my passport photo?
Passport photos must not have been manipulated or edited by computer software.
How long do passport photos take?
We can take and print your passport photos in minutes!
Can you take a visa photo?
Yes we offer lots of visa photo options and can custom make an ID photo to the exact requirements required.
Can I wear glasses in my passport photo?
It is fine to wear glasses providing they are not sunglasses or tinted, however there must be no glare and your eyes are fully visible
Can I wear my hair up or cover it?
You can wear your hair up but unless for religious or medical reasons, your hair must not be covered.
Are my passport photos and visa photos guaranteed?
All of our passport photos and ID photos are fully guaranteed and we will retake free of charge or refund if needed.
Do you offer a driving licence photo service?
Yes we do, visit one of our local branches today.
What if I don't like the passport photo?
We will take as many photos as you need to get your perfect ID or passport photo.
Are your photo booths accessible for wheelchair users?
Yes, we have more photo booths now that are easily accessible for wheelchair users. Please click here to search for one near you.