---
Collect these perfect personalised gifts in just 1 hour
Left their gift till the last minute? Not to worry, you can create these fun and thoughtful personalised gifts in a flash. Simply choose your gift, upload your photos online, and it'll be ready to collect in just 1 hour!
Everyone loves a cuppa. Brighten
their brews with a tea-rrific personalised gift they'll use every single day.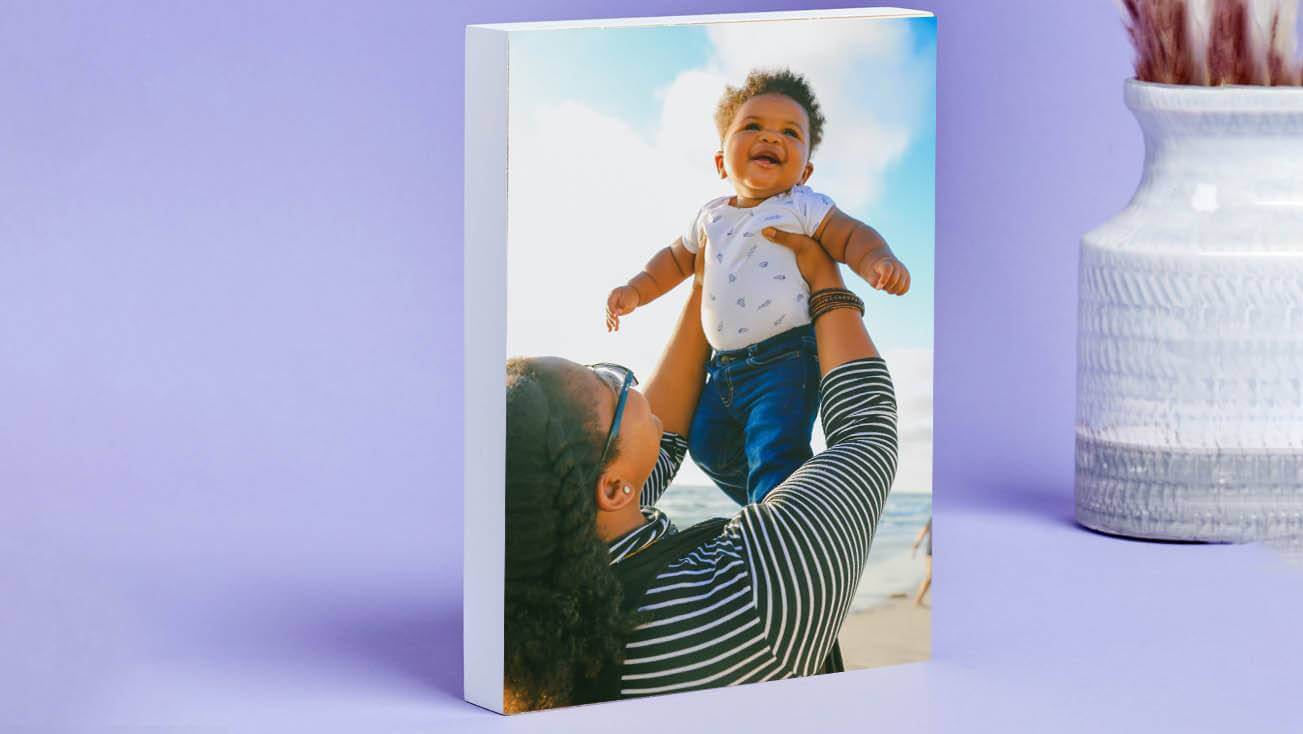 No hanging or framing, our personalised photo blocks are easy to display in any space.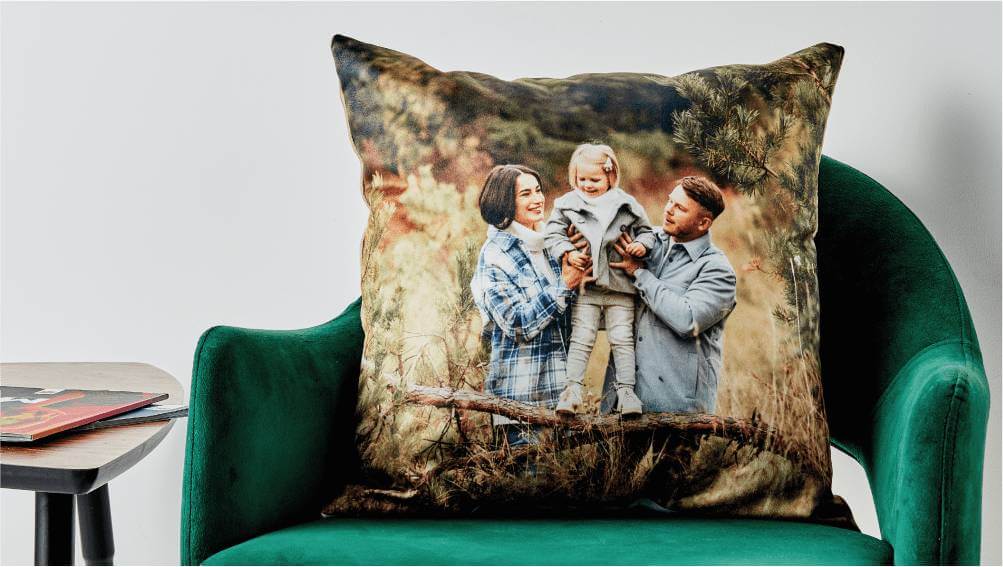 Snugness me! Surprise them with a personalised gift that lets them enjoy endless cuddles.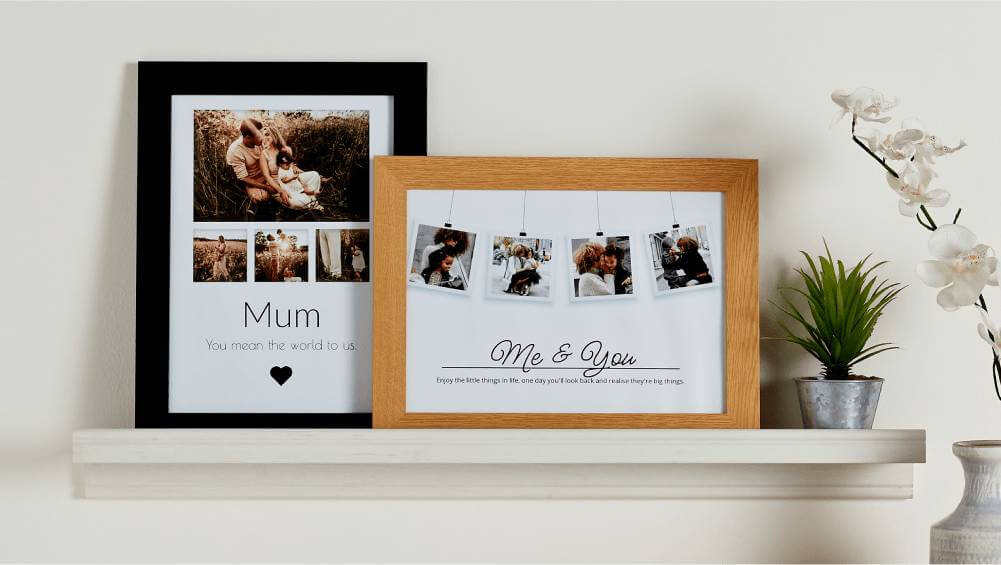 Surprise them with beautiful framed photo wall art that's ready to display straight away!
Personalised gifts we think they'll love
The best gifts don't have to cost a fortune. You'll get the biggest smiles by creating something special and unique, so wow your friends and family by turning their happiest moments into personalised gifts they can treasure forever. It's easy-peasy!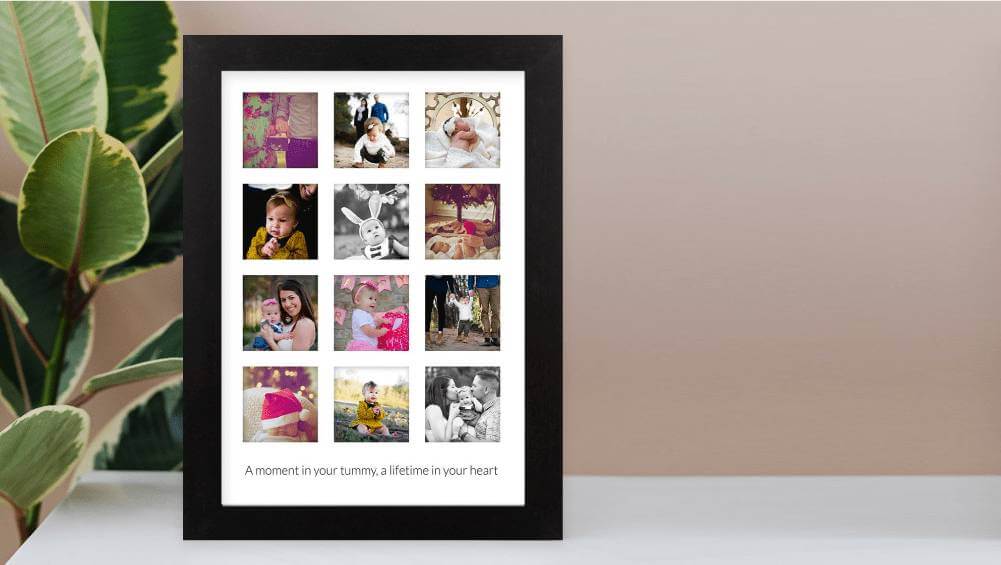 Choosing just one photo is impossible. Make a personalised gift with a collage of their favourites!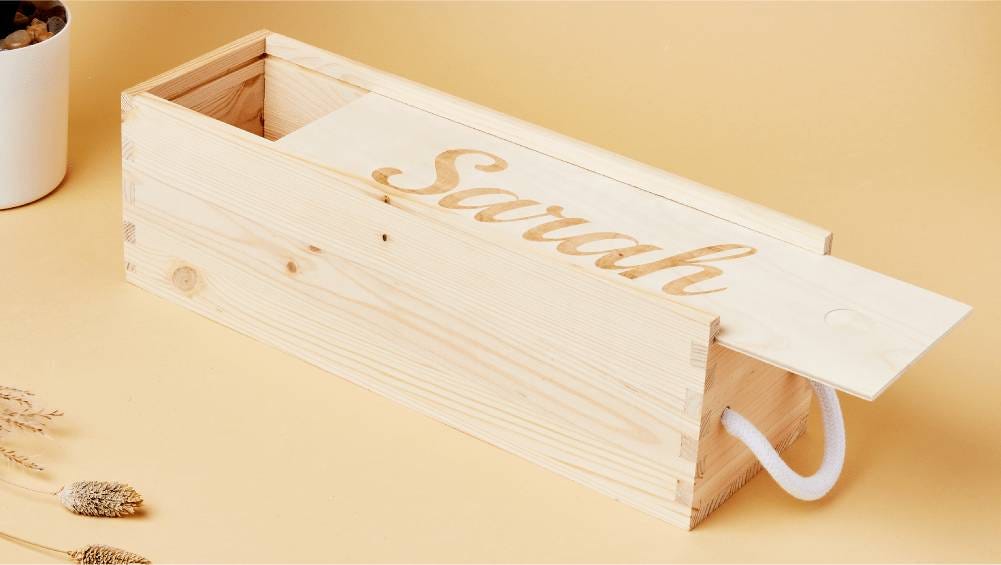 Engrave their name, fave photo or a special message on personalised gifts that will last a lifetime.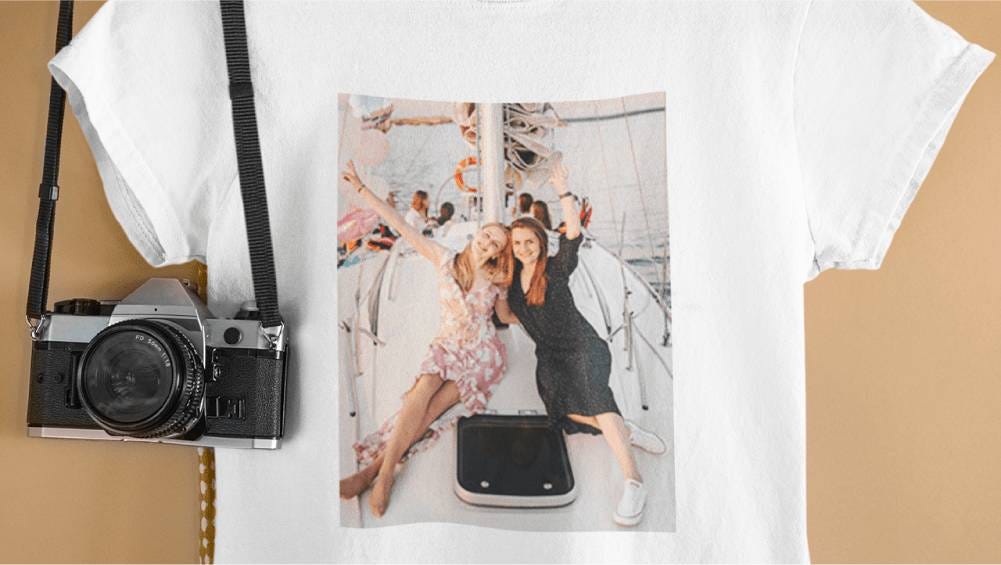 When in doubt, print their favourite
faces on a t-shirt! They can wear this personalised gifts all day.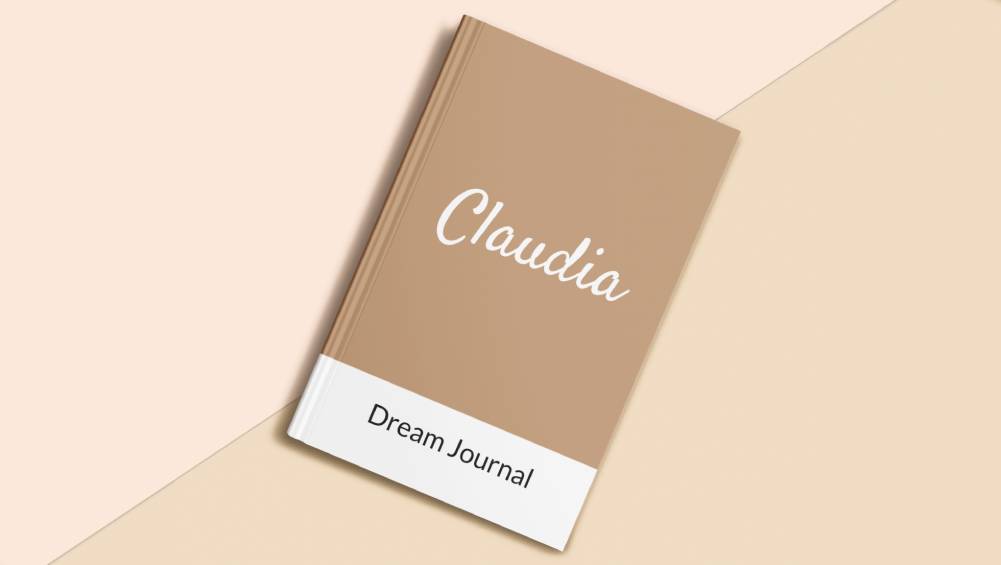 Take note! Writing, scribbling
and doodling is loads more fun with a personalised notebook.
Personalised gifts for friends and family
Some people can be really tricky to buy for (especially if they already have everything!), but personalised gifts will always have them grinning from ear to ear. You'll soon be the best gift-giver around!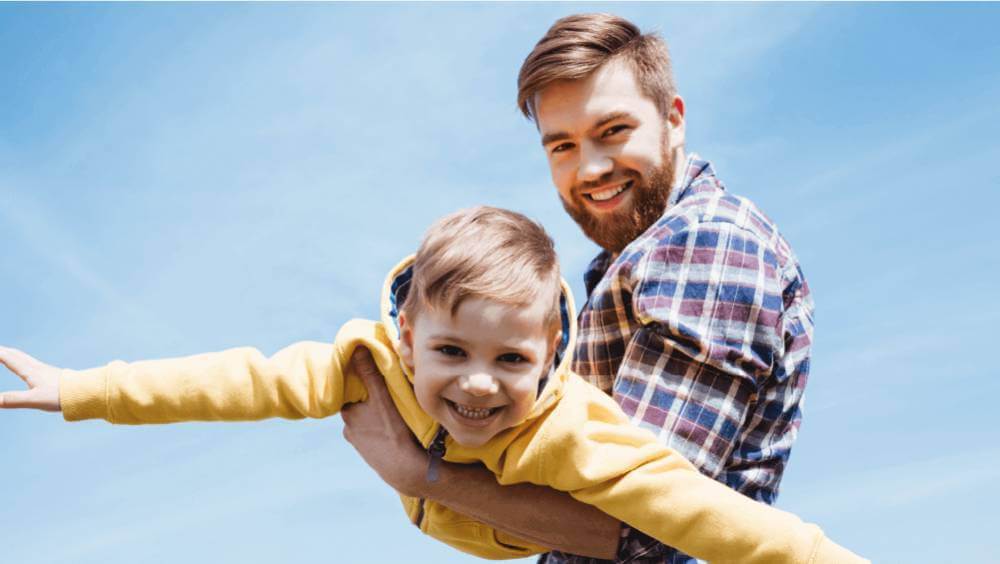 Dads. Brothers. Boyfriends. He's never
opened anything like this before!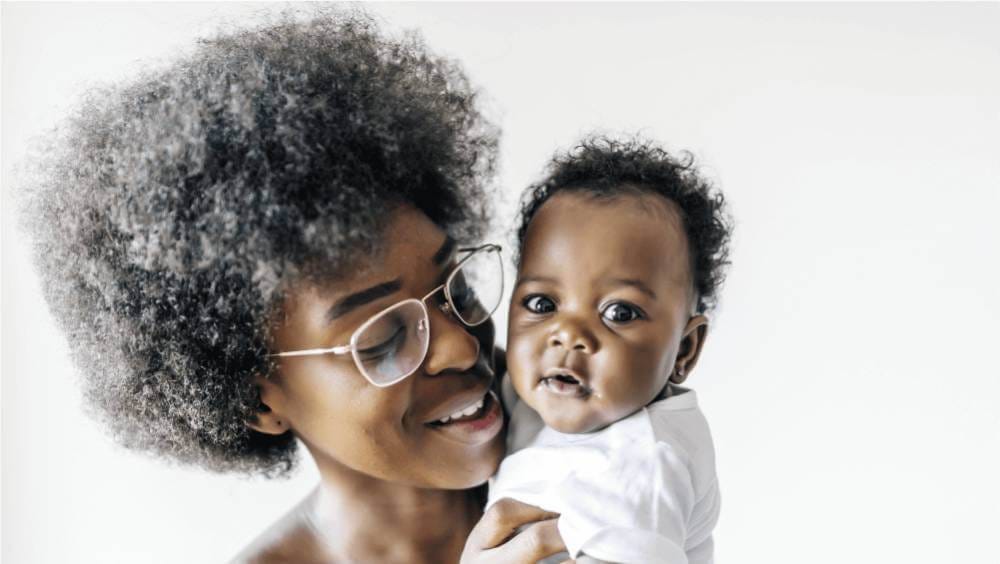 Mums. Sisters. Girlfriends. Show her how
well you really know her!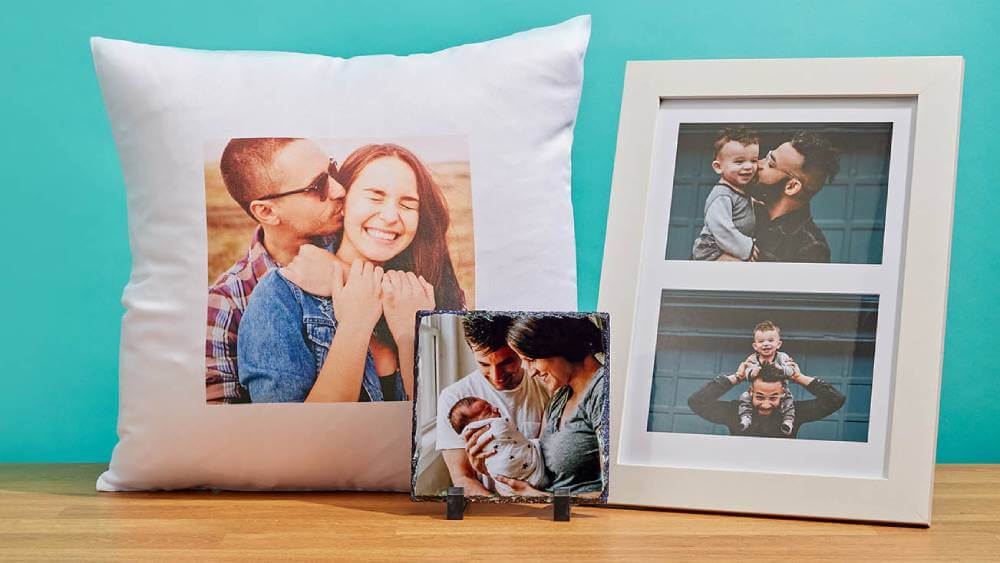 Mugs. Blocks. Cushions. Let's get you right
to the good stuff.
Create personalised gifts for every occasion
From birthdays to anniversaries, the gift-giving simply never ends. So, it gets harder and harder to come up with great present ideas, but our personalised gifts are perfect for every big occasion. No more stress - phew!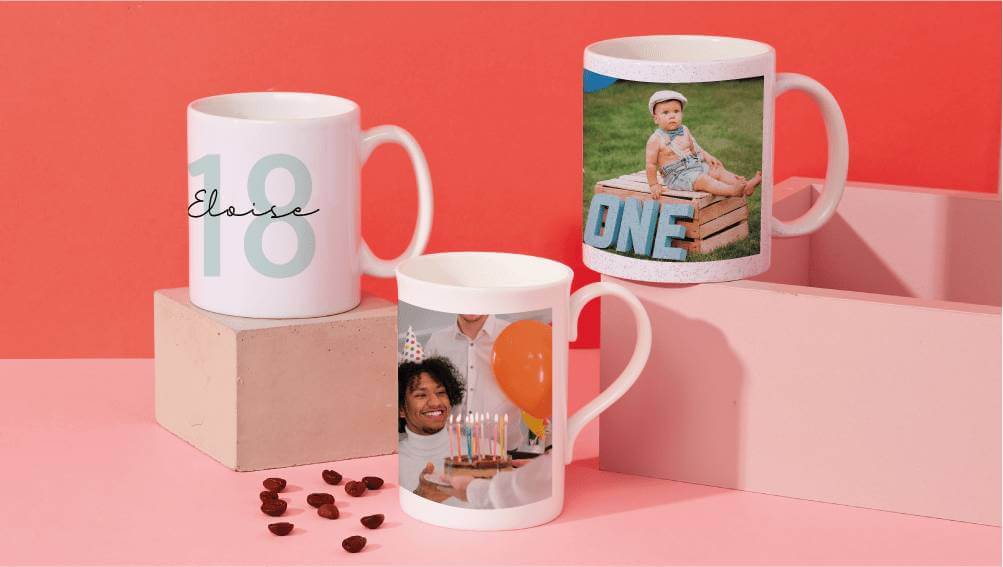 Whether it's their 5th or 50th, make it a birthday to remember and spoil them with personalised gifts.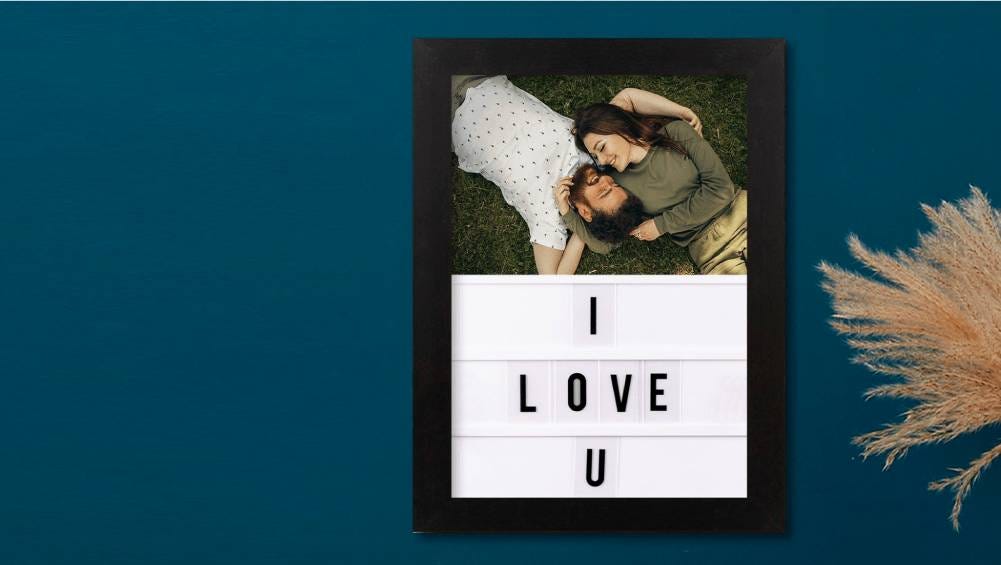 Show how much they really
mean with personalised gifts made just for them.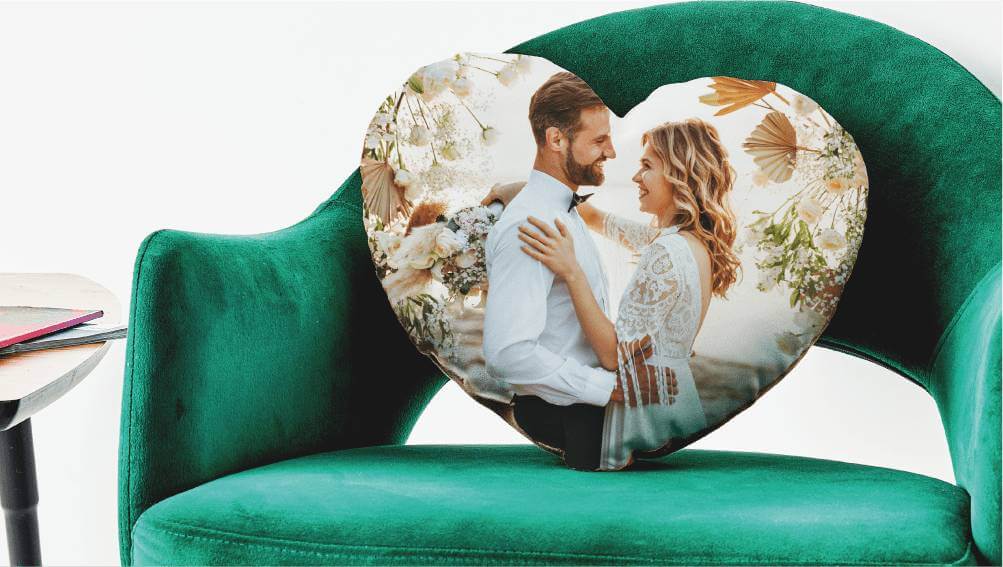 Make their big day extra special
with personalised gifts they can cherish forever.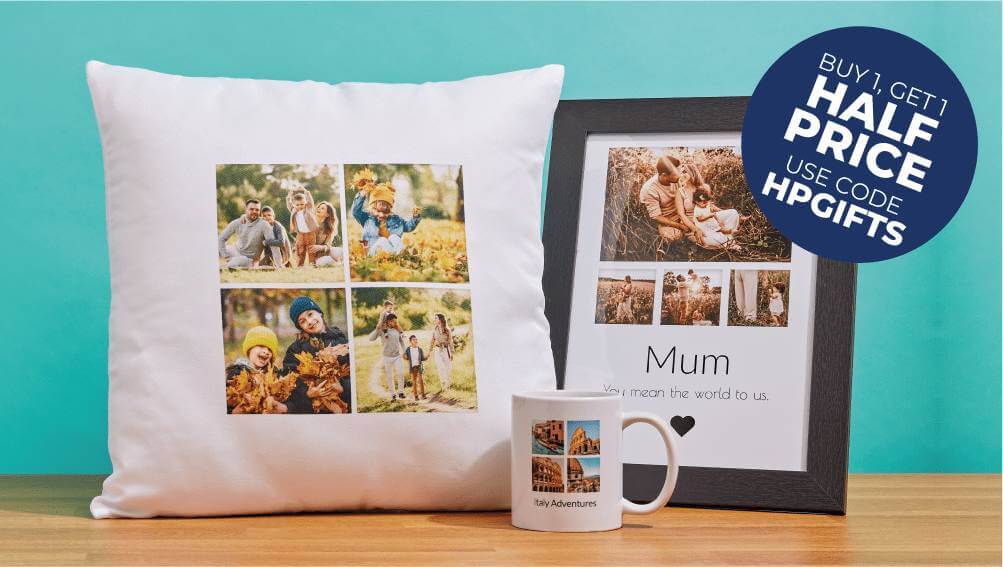 Left their present late? Buy any same-day gift and get another half price with code HPGIFTS.
Personalised gifts you can display everywhere
Everyone loves to be surrounded by happy memories, so turn their best-loved photos into personalised gifts they can enjoy absolutely anywhere.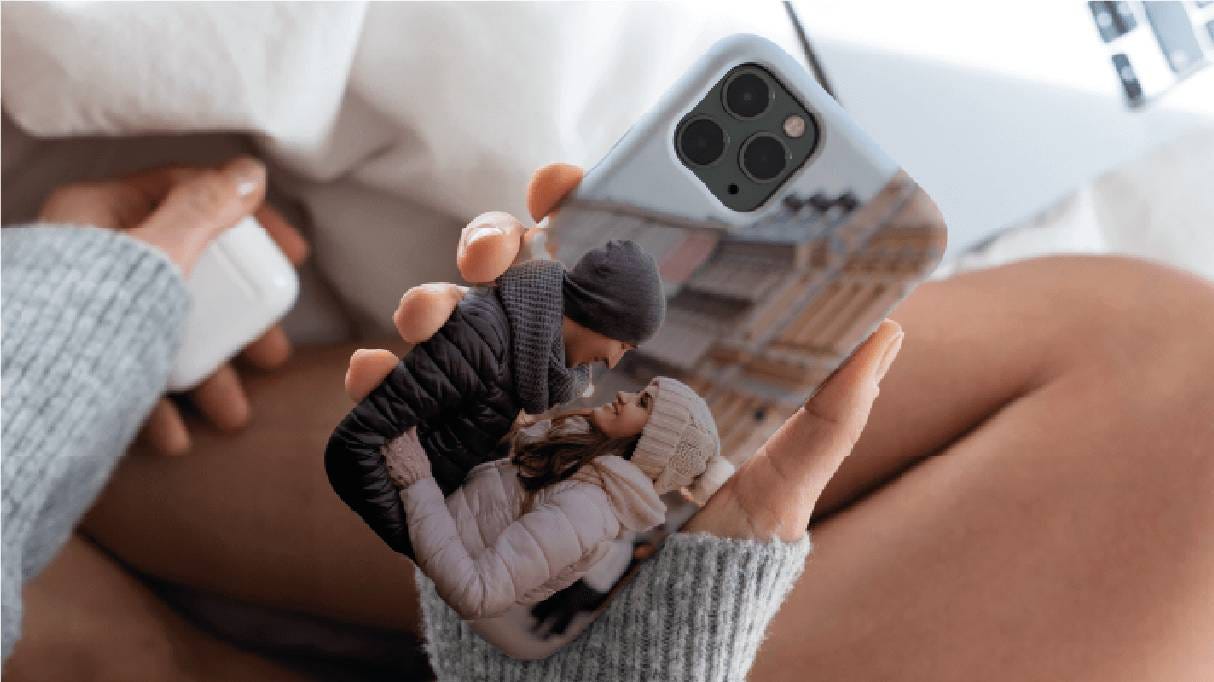 Treat them to a personalised phone case that raises smiles every time they pick up their phone.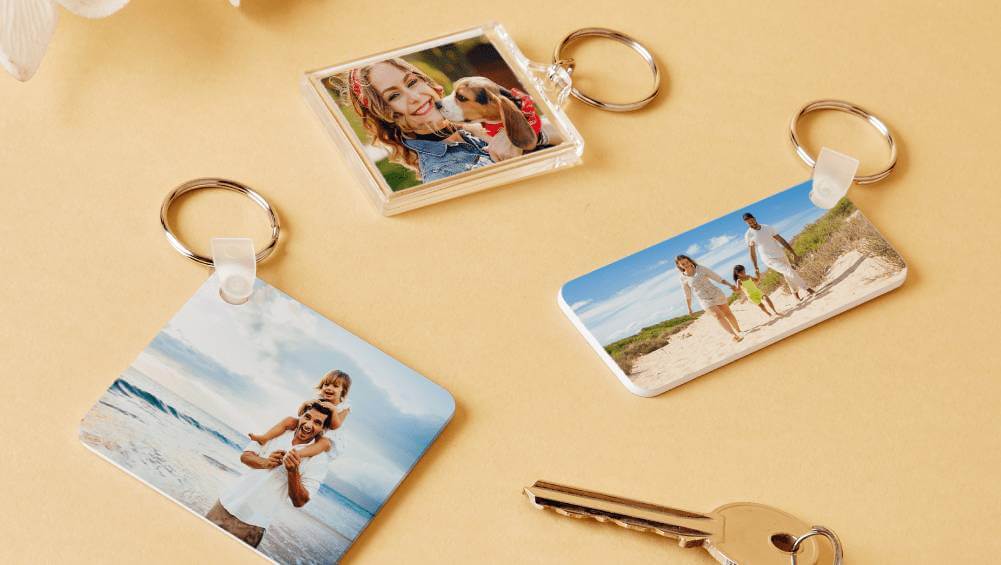 Jazz up their keys with happy photos and make personalised gifts they'll always keep close to hand.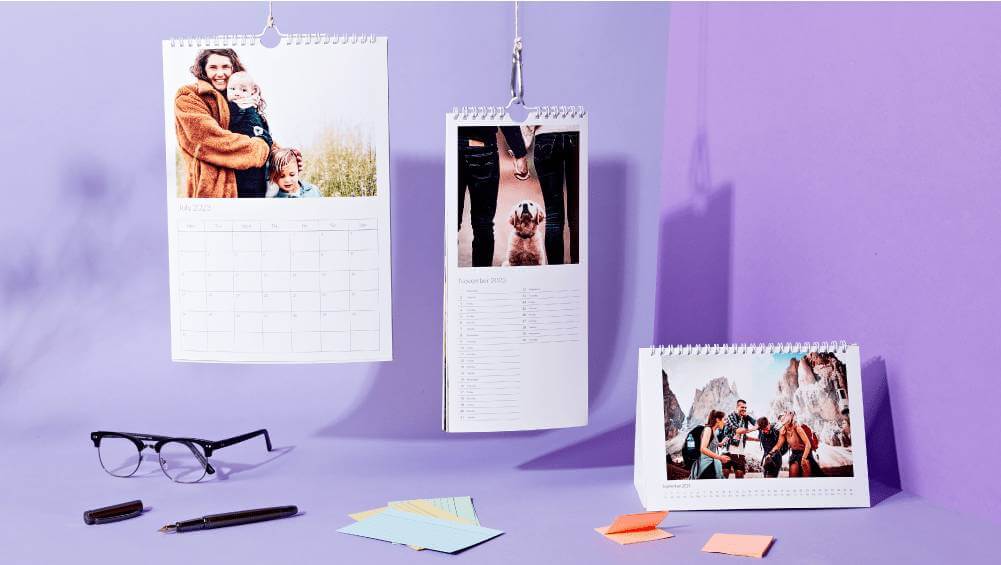 Surprise them with a personalised calendar so they can enjoy 365 days of happy photos!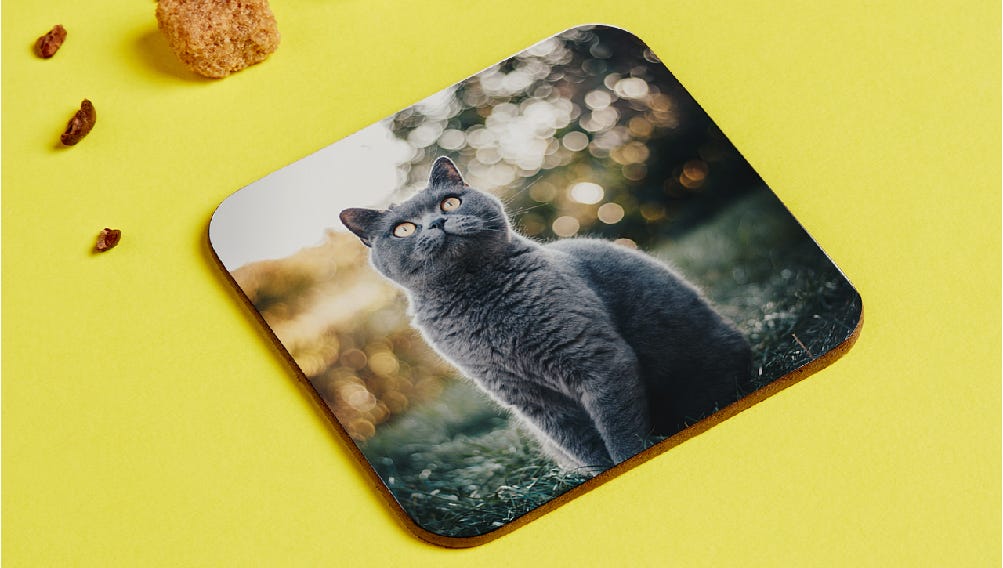 Cheers! Photo coasters let them relive happy memories every time they sip their drink.
Frequently asked questions about personalised gifts
How do I create a personalised gift?
If you want to create a personalised gift, simply select the item you wish to purchase and click on "Personalise". Then, add your photo and size it according to the online editor's instructions. Save it and add your personalised gift to your basket, which will be ready to purchase. Some of our personalised gifts are ready to pick up in as little as one hour.
What personalised gifts can I make?
At Max Spielmann, you can create tons of personalised gifts for friends and family, such as:
Photo Mugs
Photo Blocks
Photo Cushions
Framed Wall Art
Photo Collage Gifts
Engraved Gifts
Photo Clothing
Notebooks
Phone Cases
Personalised Keyrings
Photo Calendars
Photo Coasters
… And much more!
Is a personalised gift a good idea?
Personalised gifts are the perfect way to show someone you truly care. Besides, sharing your previous moments with them, or their favourite photo of all time printed on an item they can use daily or display proudly is bound to give them a beaming smile. You can feel rest assured that your personalised gifts won't be copied by someone else either, because, after all, they're one of a kind!
Why are personalised gifts special?
Personalised gifts show your friends, family or significant other that you truly care. They're customised to what you know they'll like, and can make the gift-searching process far easier. Something as simple as a photo together on an item they use regularly can be a reminder that you've truly thought about their present and the moments they've cherished with you!