Choose your personalised photo calendar
Explore photo calendars in all shapes and sizes, then fill yours with photos that keep you smiling throughout the year.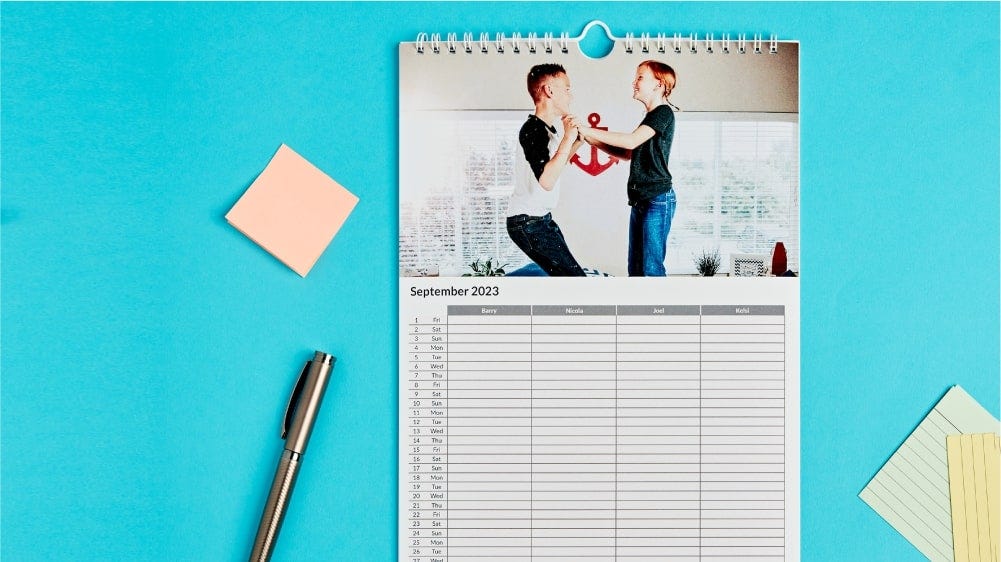 Organise the chaos with a personalised photo calendar for the whole family!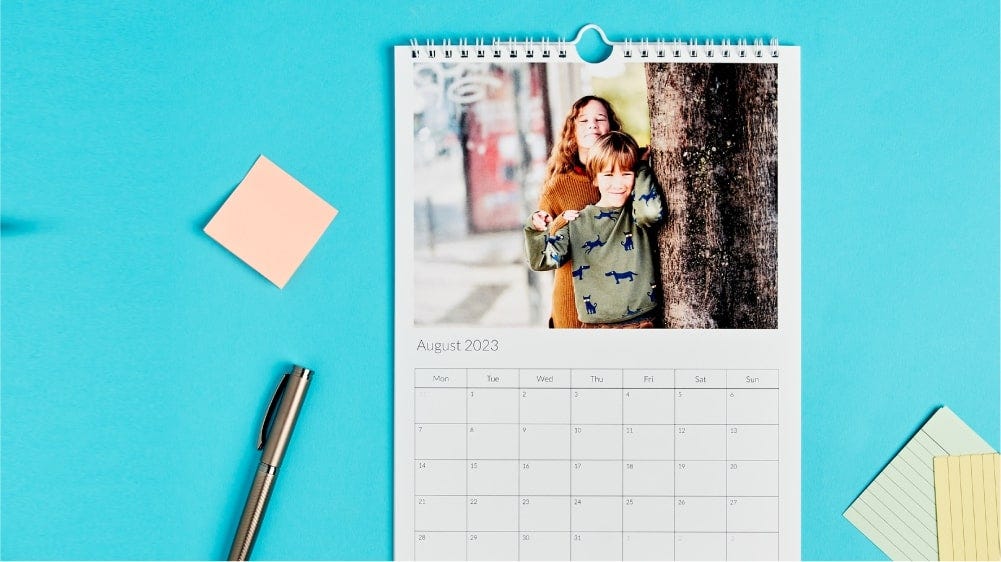 Go for a traditional photo calendar that brightens up every month throughout the year.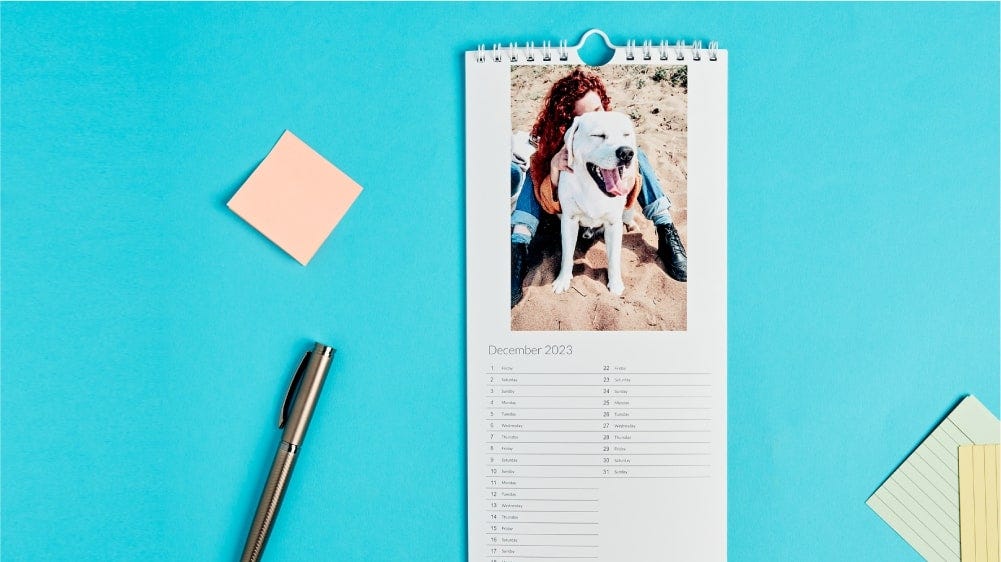 Slim things down with a minimalist photo calendar that's perfect for smaller spaces.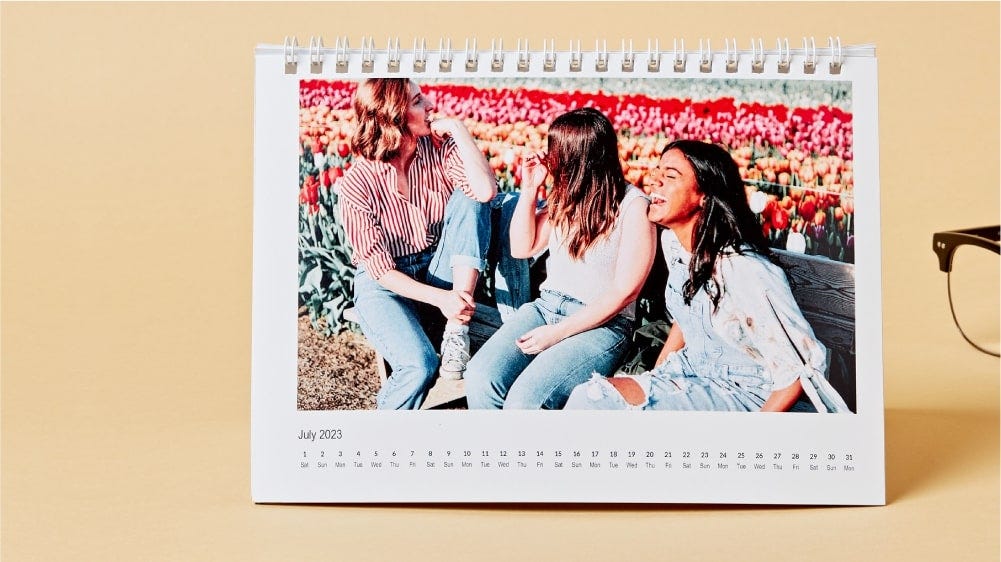 Liven up your workspace and enjoy happy memories with a super-cute desktop photo calendar.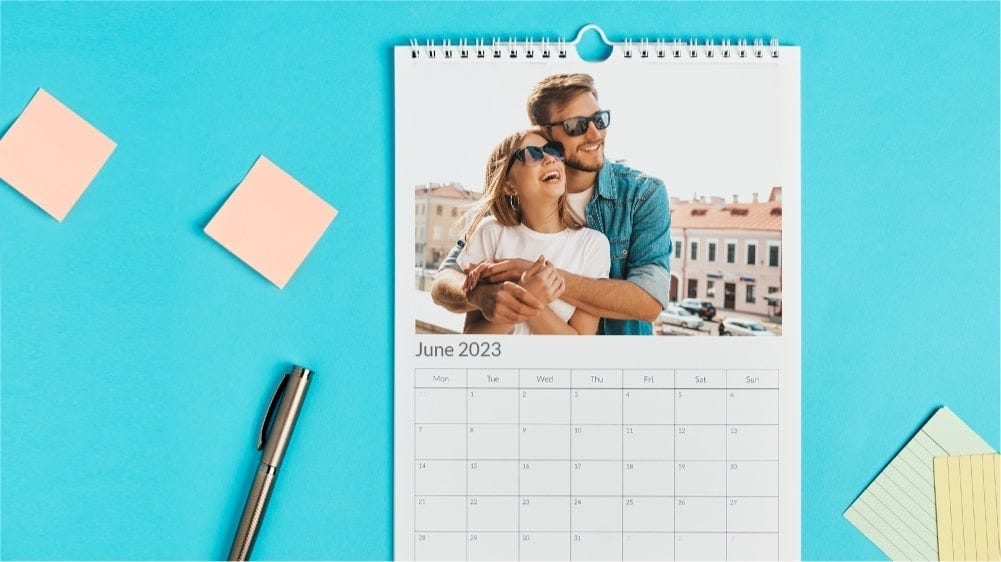 Showcase your favourite memories on the wall with our BIGGEST photo calendars.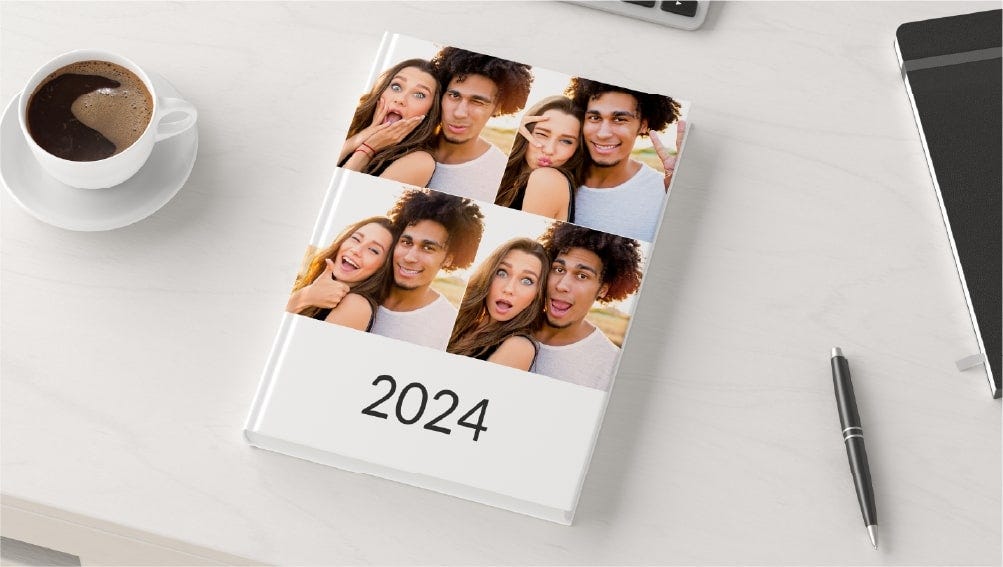 Stick your favourite faces on the cover and fill the pages with important scribbles!
Making your own personalised calendar with us
Explore personalised calendars in all shapes and sizes, then fill yours with photos that keep you smiling throughout the year.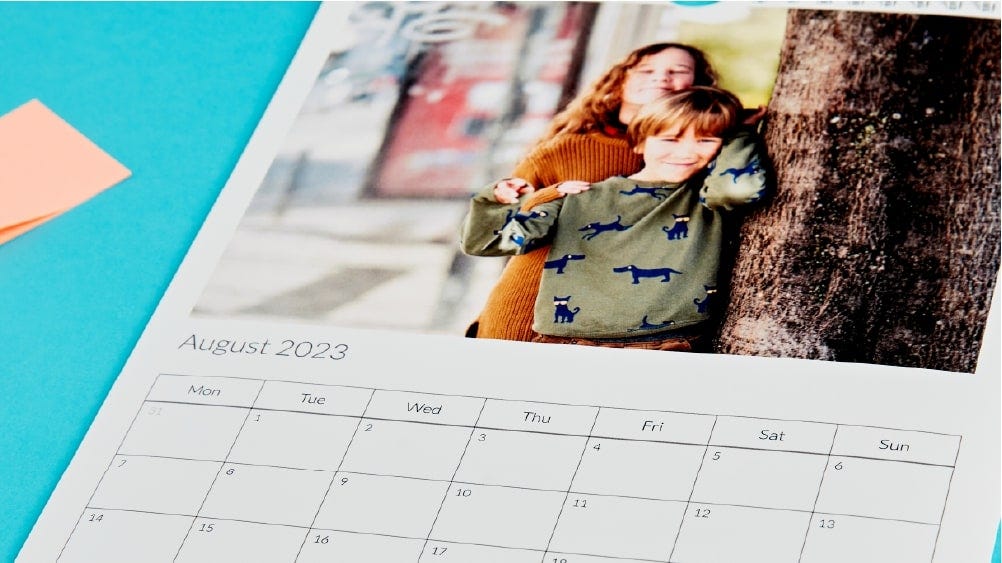 Bring memories to life with premium inks, printed on high-quality photo paper.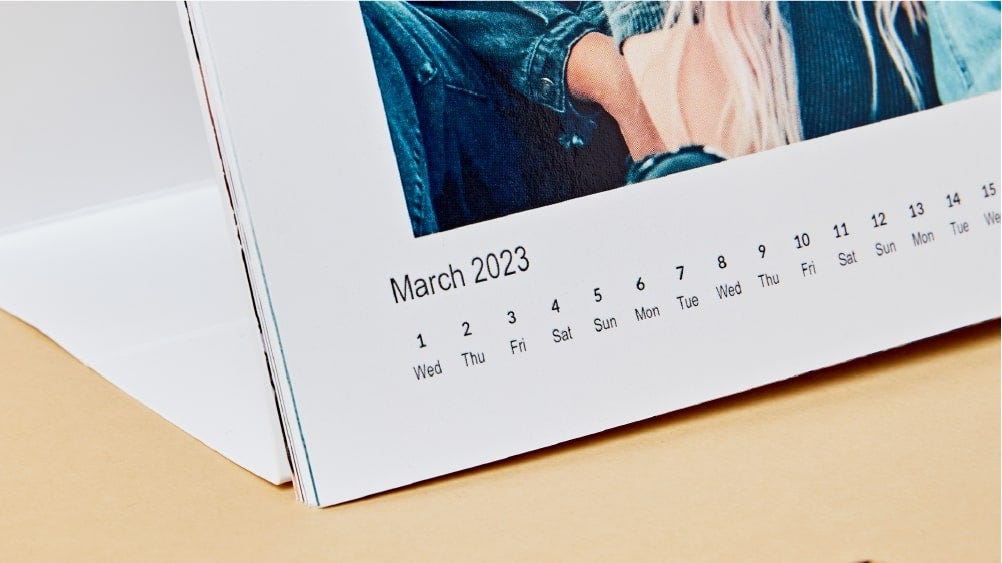 Start your photo calendar with any date you like, then add a great photo to every month you need!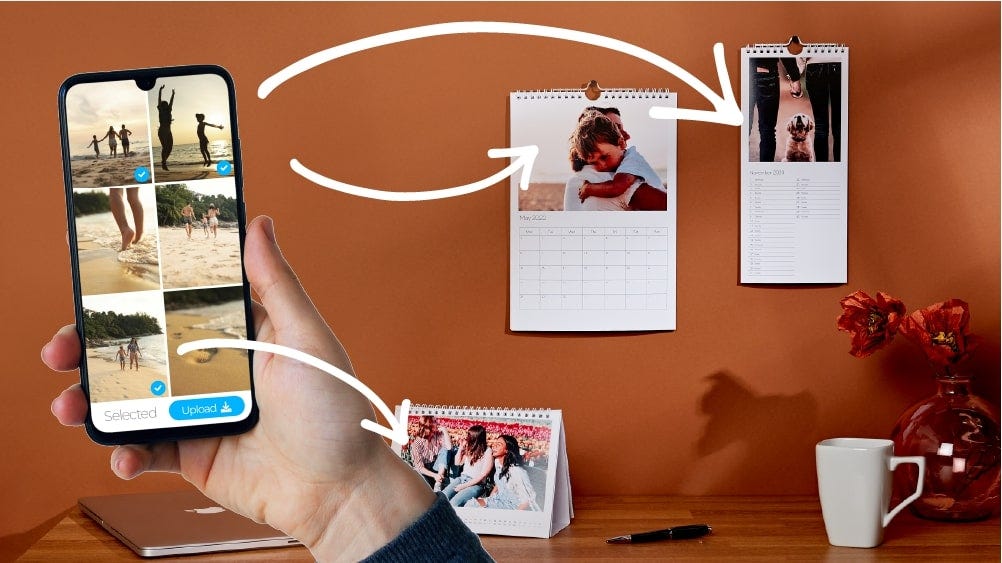 In a rush? Upload photos straight from your phone and we can autofill your photo calendar.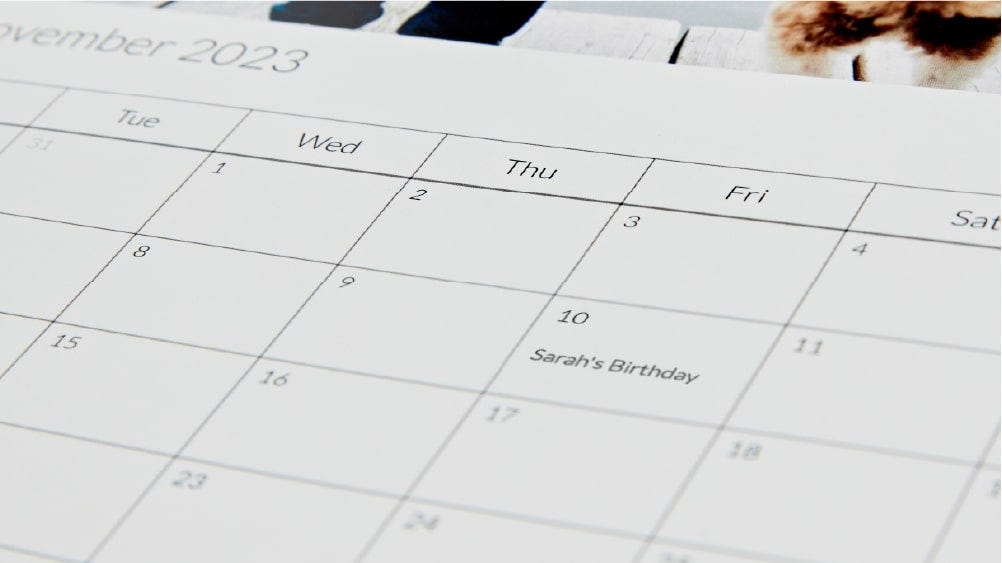 Add birthdays & key dates
On selected photo calendars, add custom text to keep track of the important
stuff.
Start your year with perfect personalised calendars
Staying organised has never been so much fun! Personalise your calendar cover and enjoy a new photo every month.
Creative ideas for your next personalised photo calendar
Get inspired with these quick ideas for your one-of-a-kind photo calendar.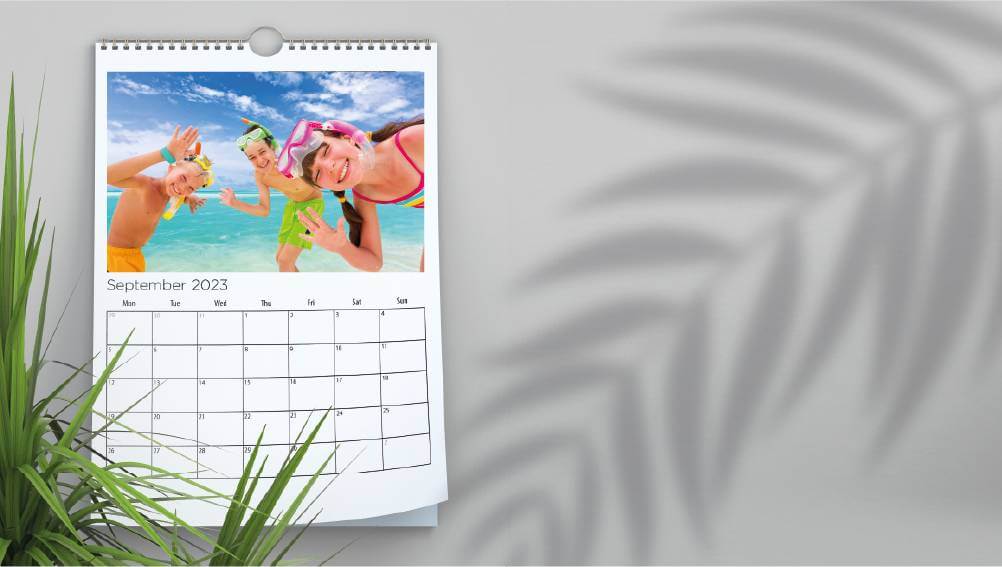 Fill your photo calendar with sunny snaps and relive your summer adventures all year!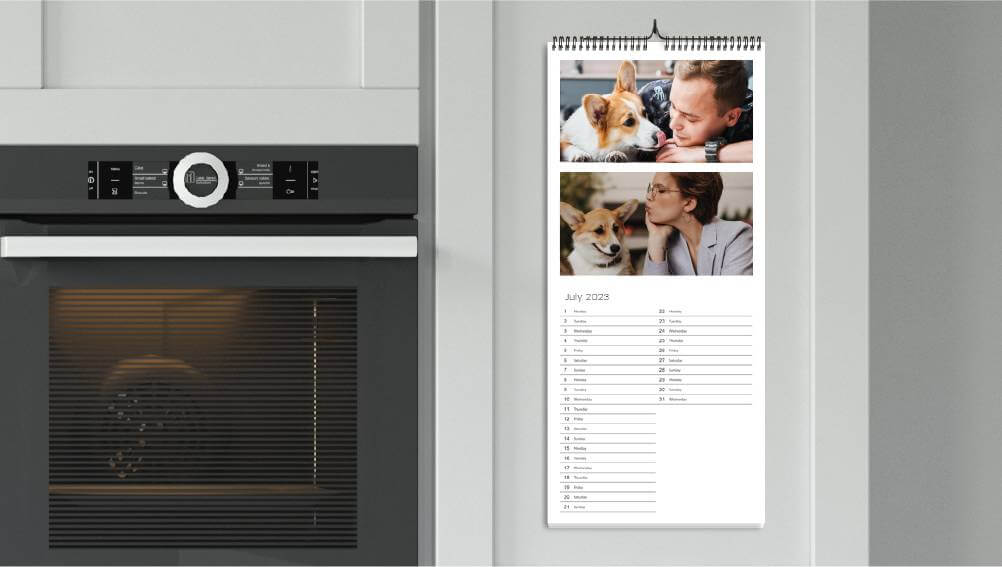 Turn adorable pets into calendar stars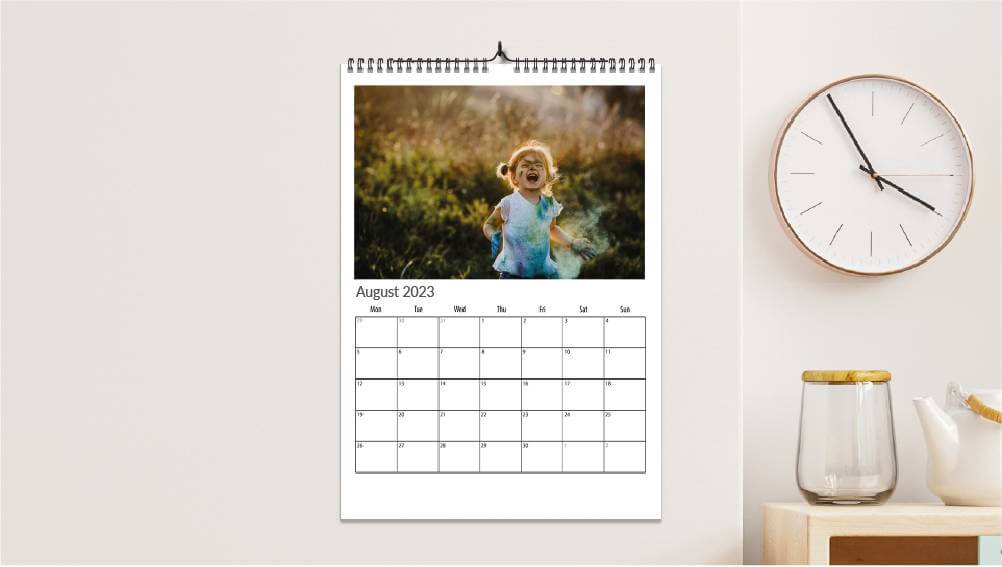 Fill every month with funny faces
Make people laugh with photo calendars packed with your silliest family photos!
Frequently asked questions about photo calendars
Which photo calendar size is right for me?
This depends entirely on where your photo calendar is going! When picking a personalised photo calendar, you'll first need to think about where you want to hang it. If you're buying for a loved one, opt for a slightly smaller calendar such as our slim photo calendars commonly used in kitchens. Alternatively, if there's a lot of space to work with, then our A3 and A4 photo calendars are perfect for taking up more wall space.
Can I choose a start month for my photo calendar?
Yes! You can add any future start date within the next couple of years, and it will always end 12 months later. This means photo calendars can be the perfect gift all year-round!
Can I create photo calendars in Max Spielmann stores?
Of course! Simply bring along your phone, USB, CDs, memory cards or other media and our in-store colleagues can help make your own photo calendar.
When will my photo calendar be ready?
When you order a photo calendar online, it can either be collected from a store or home delivered within 5 working days. Please note: busy periods may impact this lead time.
How long does it take to make photo calendars?
Not long at all! You can make unique photo calendars online with just a few easy clicks. Of course, you can take as long as you like on your masterpiece, but our handy autofill feature means you could be finished in seconds.
Can I add birthdays, anniversaries and other dates to my photo calendar?
Yes, but only on selected photo calendars. You will be unable to add custom text to most calendars, so make sure to choose a calendar which clearly says "Personalised Dates" in the image.
Can you make a calendar with your own photos?
Absolutely! Creating personalised calendars is easy with your own photos. Simply select 13 photos (a photo for every month and the front cover) - you can add these straight from your device or connect your social media channels. Place them where you want and print them. That's it!