Create your own photo books online
Share your best stories inside beautiful photo books. Choose the perfect cover and then fill the pages with happy photos, special messages, and colourful illustrations.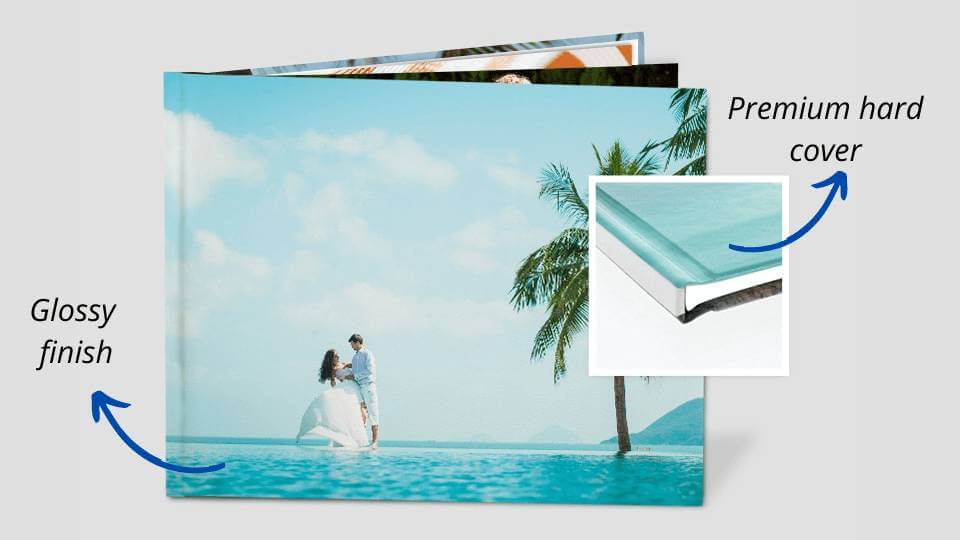 Keep your photo book protected with a premium, glossy hardcover. This is our best-selling book!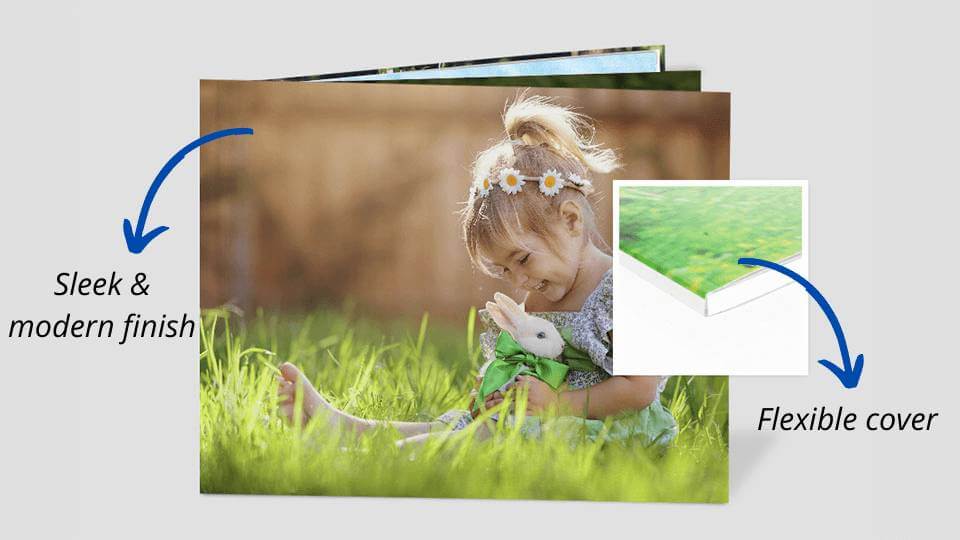 Create a photo book that feels more like a magazine, with a flexible cover that's easy to flick through the pages.
Choose your photo book theme
Wedding days. Family holidays. Adorable photos of the cat. Our ready-made photo book themes let you jump right in with your photos - simply drag and drop them into the perfect positions!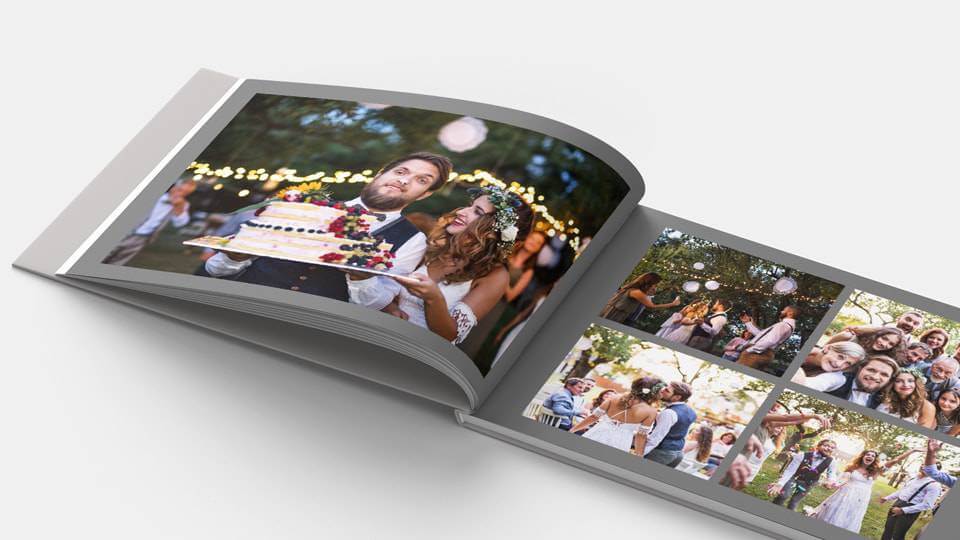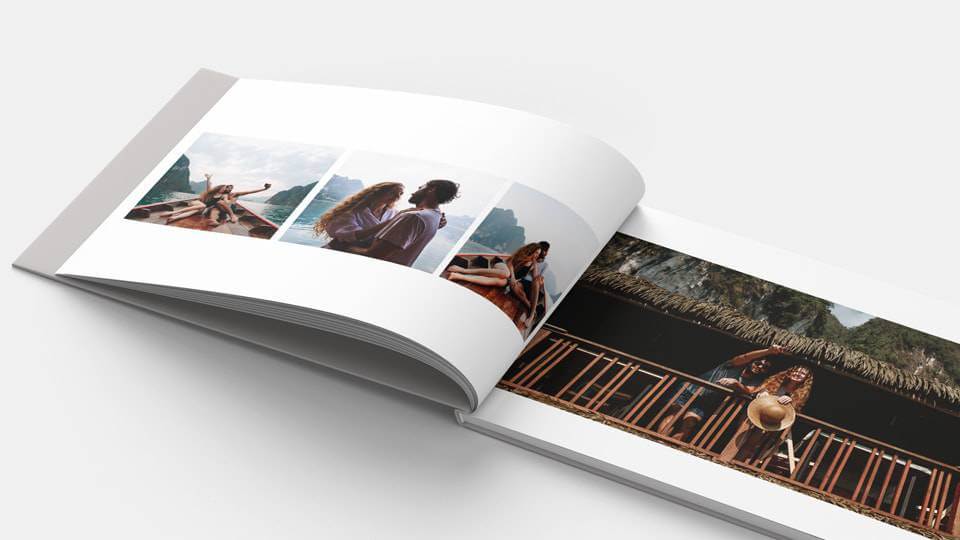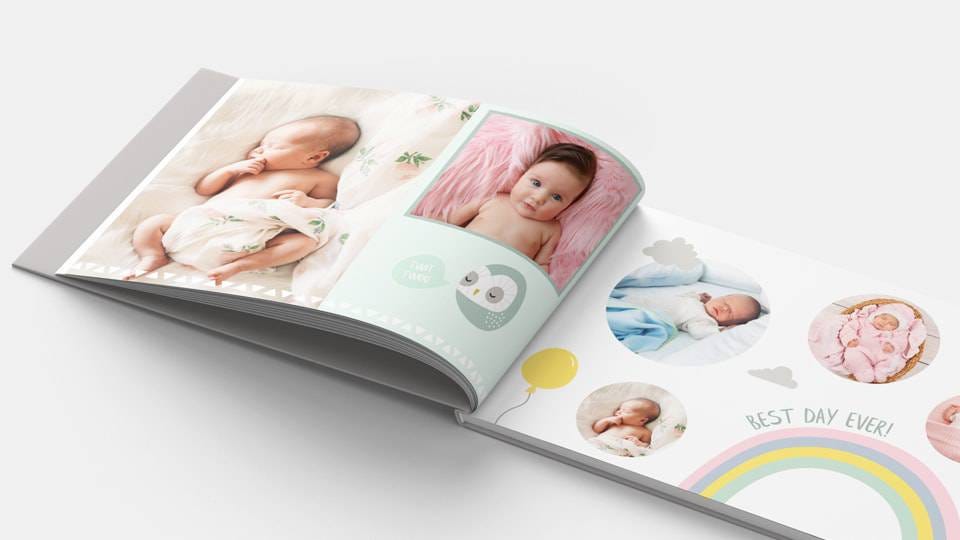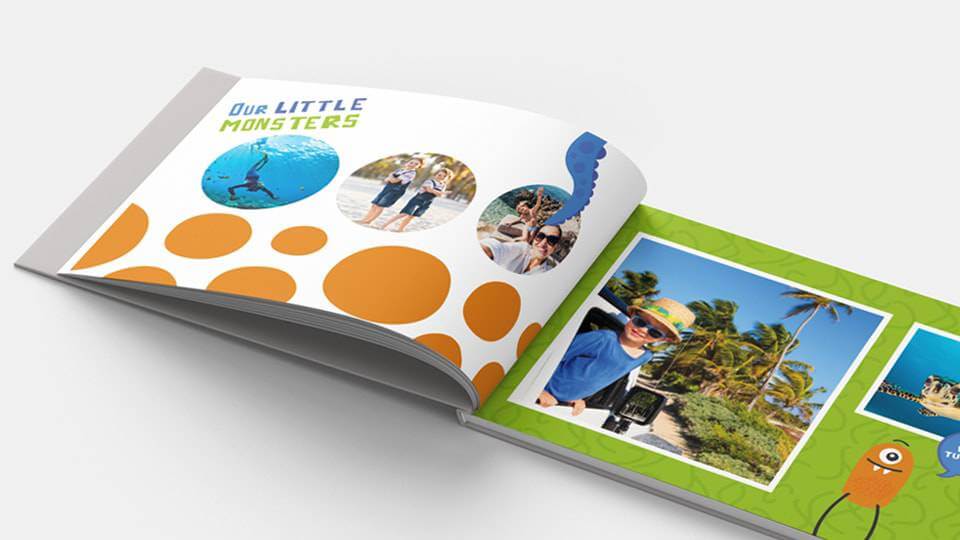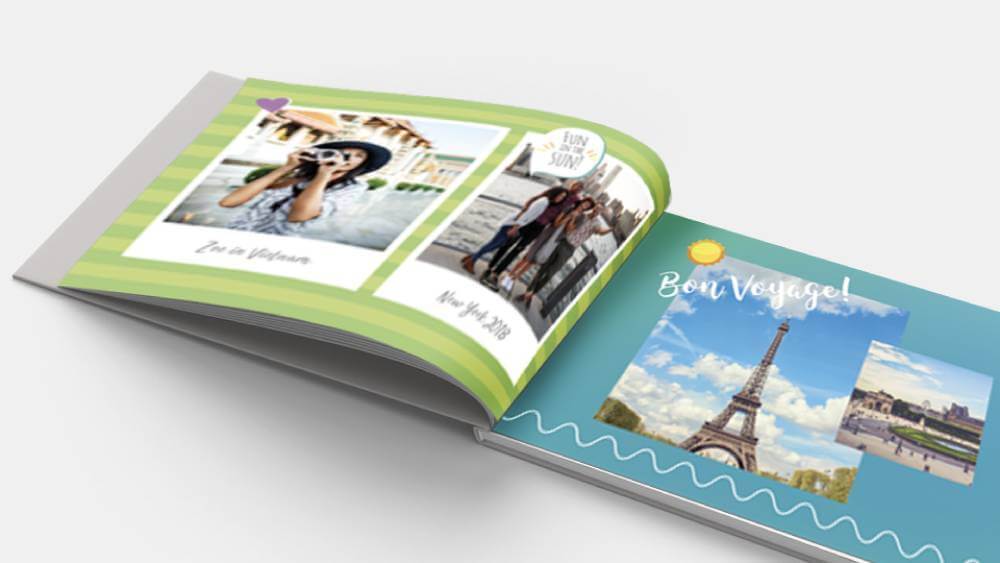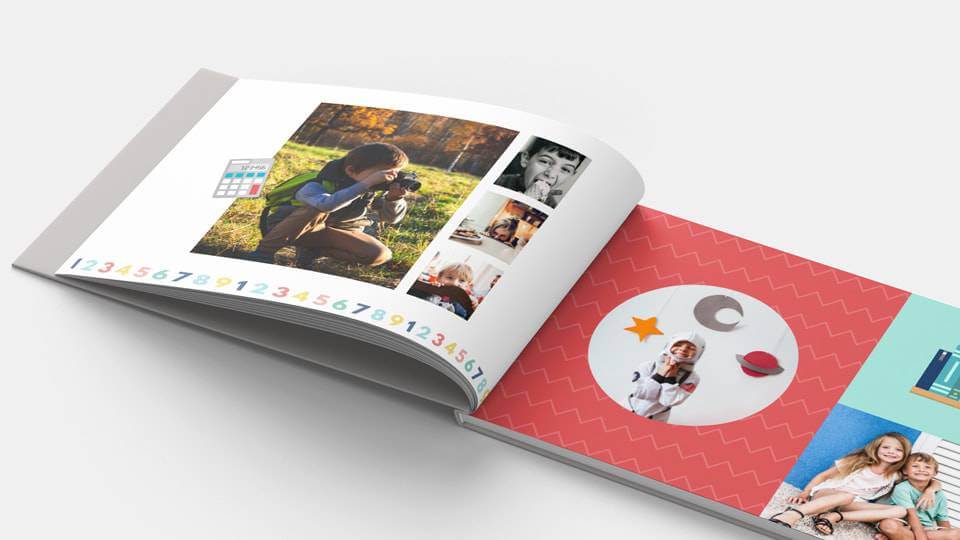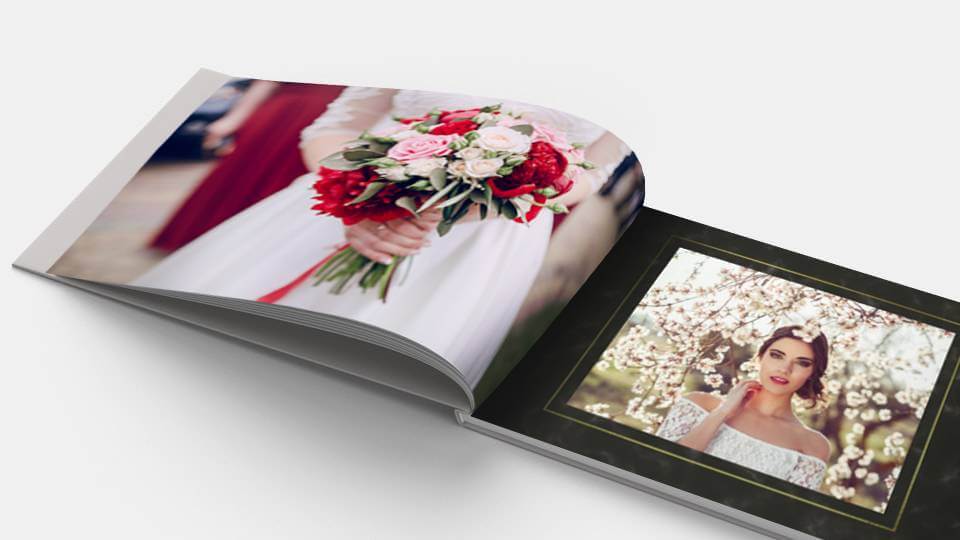 Pick your photo book size
Make your story big and bold, or keep it small and simple. Choose from all kinds of photo book shapes and sizes, and display your magical memories in a way that suits you.
Small sizes are perfect for showing off your best mobile snaps. Medium sizes are our most popular, great for holiday pics, birthdays and other occasions. Large sizes are ideal for those really special events, such as weddings or big parties. That's only if you're unsure what to go for, though, you can obviously choose any photo book size you like!

Frequently asked questions about photo books
What is a photo book?
Photo books are a great way to save, share and show off your most cherished memories. Whether it's a sunny family holiday, magical wedding day, or simply a collection of the best snaps on your phone, your own personalised photo book can tell any story you want it to tell. The page is yours.
In fact, we offer ready-made themes for wedding photo books, holiday photo books, baby photo books and much more. These come pre-filled with cute animations and backgrounds, so you'll simply need to add your photos to make something special!
Since they're so easy to create and offer such a premium way to display your photos, it's not hard to see why photo books have become so popular. They aren't just a great way to hold on to your favourite snaps, but you can also transform those blank pages into a unique, thoughtful and fun gift for your loved ones.
How much are photo books?
Photo book prices depend on the size and shape you have chosen. Small photo books start at £15, medium photo books start at £22 and large photo books start at £40. In all sizes, square photo books are the cheapest option available, while landscape and portrait photo books cost a little more.
How many pages can my photo book have?
For our hardcover photo books, the maximum number of pages you can include is 150, while softcover photo books are limited to 100 pages. You'll always receive 20 pages in the standard price, but additional pages will cost extra (depending on the size of the photo book you've chosen).
Can I change the theme, size or finish of an existing photo book project?
You can upgrade your photo books to a glossy finish at any point in the creation process, simply click "Change Product" and select your chosen finish.
However, there is currently no way for you to switch themes, sizes or orientation once you've started your book, so you'd need to start a brand-new photo book if you want to change these things.
How many photos can I have on each page?
There's a huge range of page layouts for you to choose from, all offering different ways to display your favourite snaps. You can choose the shape and size of your photos, and also decide how many to display on a page (from 1 all the way up to 25).
Can I print a photo across two pages?
Yes! It's possible to have a single photo span across two pages - which is an elegant, stylish way to show off your favourite photo or most impressive panoramic shots.
Can I add text, effects and illustrations to my photo book?
Yes! You can add text captions on as many pages as you like (including the cover and hardcover spines) and choose from a massive selection of font styles.
To play around with effects and illustrations, simply enter "Advanced Editing" mode and you'll have the freedom to edit your photos in detail. You can tweak everything from opacity and shadows to borders and special effects, while you can easily fill your pages with scrapbook-style illustrations to suit your theme!
What is the difference between a photo book and a photo album?
Photo books are made by printing your digital images (those saved on your phone or computer) directly onto the pages inside. Photo albums, on the other hand, will contain your physical photo prints inside plastic sleeves within a book or binder.
Why do I need a Max Spielmann account to create photo books?
Before you start creating any photo books, you'll be asked to either sign in or create an account, as this allows you to save your photo book and finish it at a later date. Since you'll probably want to spend some time perfecting your masterpiece, we ask you to sign in to make sure you can always save your photo book and don't risk losing all the progress you've made!
Simply sign in to your account before you get started, click "Save" when creating, name your project, and then come back to it when you're ready to add more. You can also preview your book before purchasing.