Wedding Photo Books
The big day might be over, but now you can relive the magic forever and ever. From the vows and first dances to all the hilarious speeches, fill wedding photo books with all the best bits and make sure those happy moments are never forgotten. Yes, even Dad's dodgy dancefloor moves…
Whether you're looking back on your own magical day or creating a gift for the happy couple, wedding photo albums make sure special memories last forever. These wedding photo books come ready with an occasion-themed design, so simply fill the pages with the magic moments and chaotic celebrations saved on your camera roll.
Better yet, these beautiful photo book themes are perfect for all other special occasions, including birthdays, anniversaries, prom nights and much more!
How to make wedding photo books online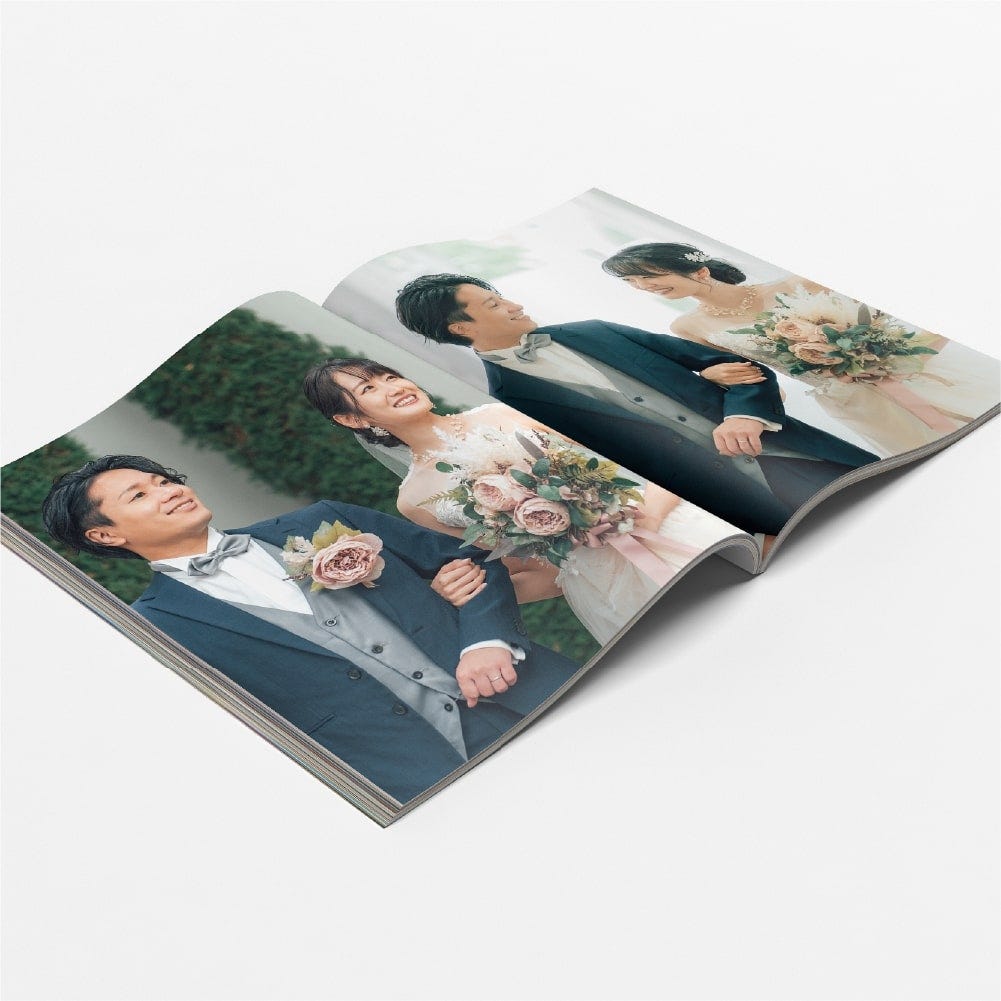 Select softcover or hardcover wedding photo books in a range of sizes.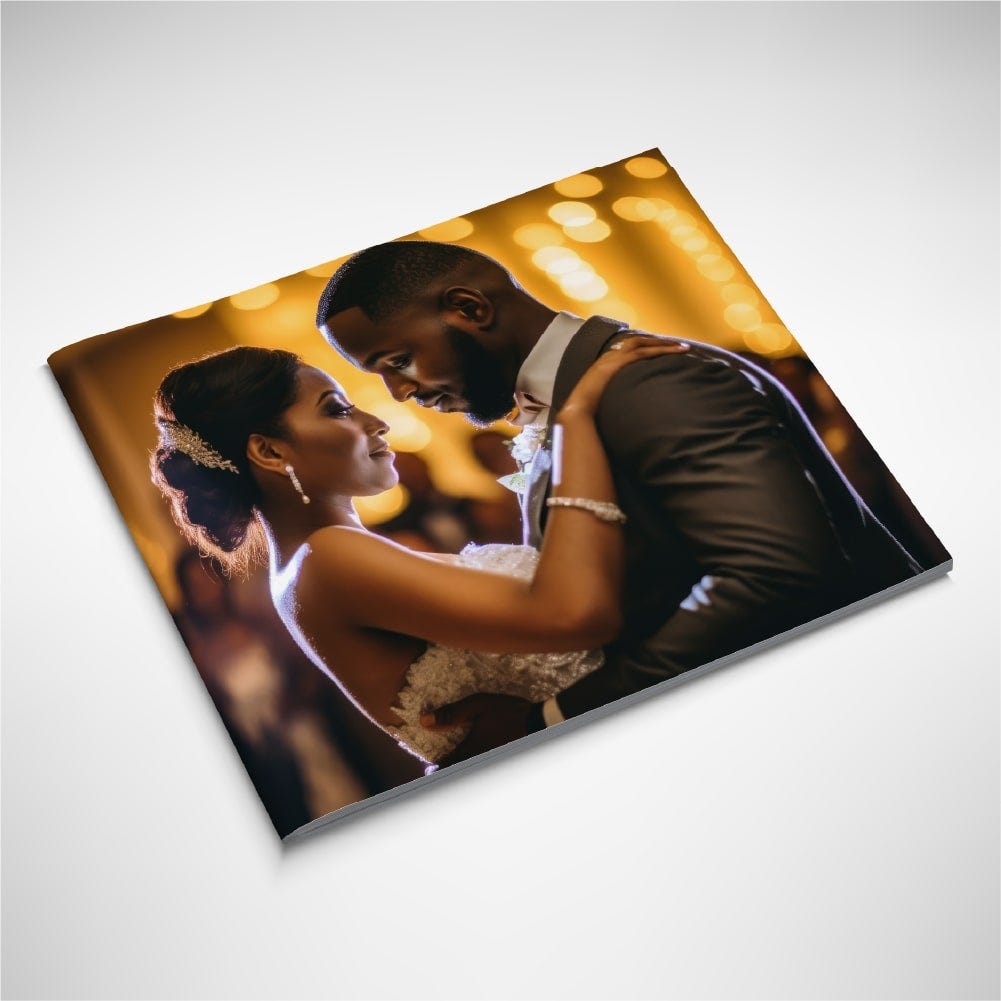 You'll be able to save your wedding photo book and continue your progress later.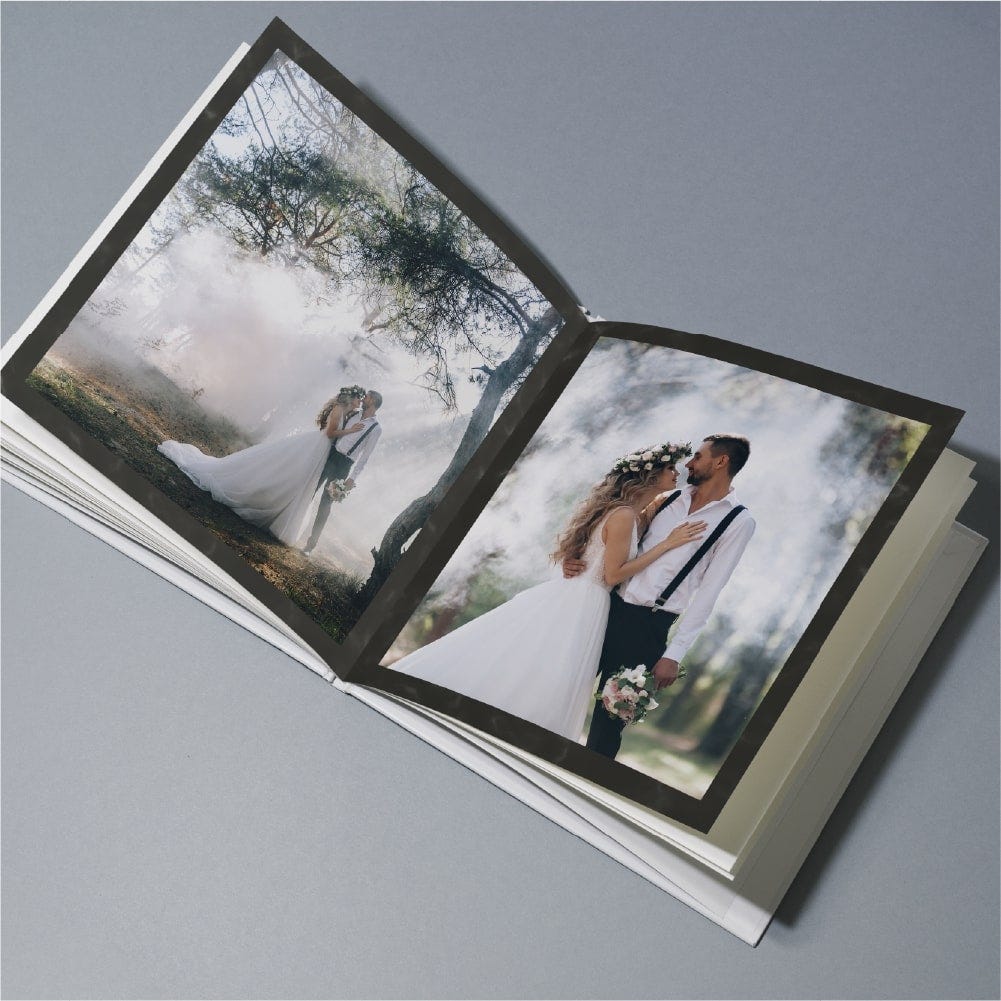 Simply add photos to the ready-made layout, background and theme!
Frequently asked questions about wedding photo books
What's the difference between softcover and hardcover photo books?
Hardcover photo books keep your pages better protected, with a more luxurious and premium feel. Softcover photo books are lighter and more flexible, which makes it easy to flick through the pages and admire your photos.
While hardcover photo books are the most popular option, there are benefits to both types of photo book here - so the right choice will depend on your preference!
Can I customise my wedding photo book's cover and spine?
You can easily personalise both the front and back covers of all wedding photo books. This is actually the first step when creating photo books online, so it's just a case of adding a photo to these pages!
Text can also be added to the spine of hardcover wedding photo books, but it's not possible to customize a softcover spine as these are much thinner.
What size are wedding photo books?
The size of your wedding photo books may depend on the cover you've chosen.
You can find the perfect hardcover photo books for stories of every size. Make super-cute small books, standard medium photo books or show-stopping large photo books for those truly special moments saved on your camera roll.
Softcover photo books are available in small and medium sizes, but we don't currently offer large softcover books. All softcover book sizes are also available in various orientations, including square, landscape and portrait photo books.
How many pages can I have in my wedding photo book?
All wedding photo books include 20 pages as standard, but you can add up to 80 extra pages to softcover books and up to 130 pages to hardcover books. The price of extra pages depends on the photo book size you've chosen: this is £1 for small books, £1.50 for medium and £2 for large (per page).