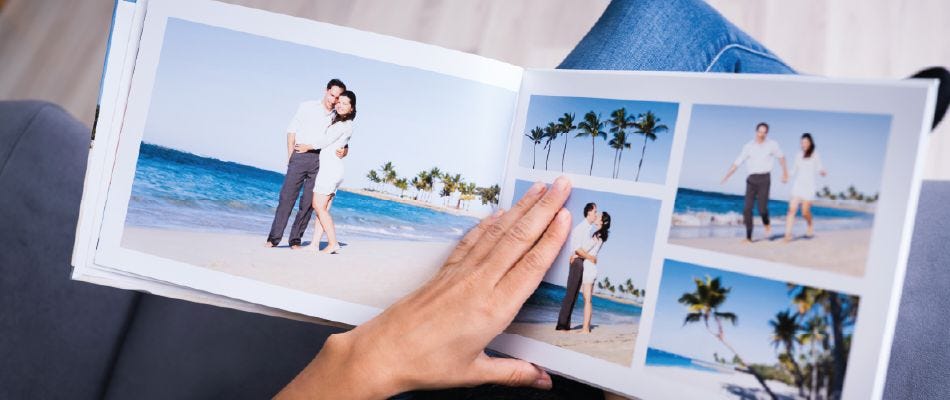 There's no doubt about it, photo books always make people smile. Or well up. Or result in lots of hugging and reminiscing.
Either way, the point is that a photo book can be anything you want it to be. Your own page-turner could make people laugh, cry, grin, gasp and just about everything else in between. You've got the photos saved somewhere, you just need to decide what to do with them.
From celebrating a birthday to saving tasty recipes, the possibilities really are endless. For now, though, here are the best photo book ideas to give you some inspiration. Prepare to get those creative juices flowing.
1. Create a scrapbook from an unforgettable holiday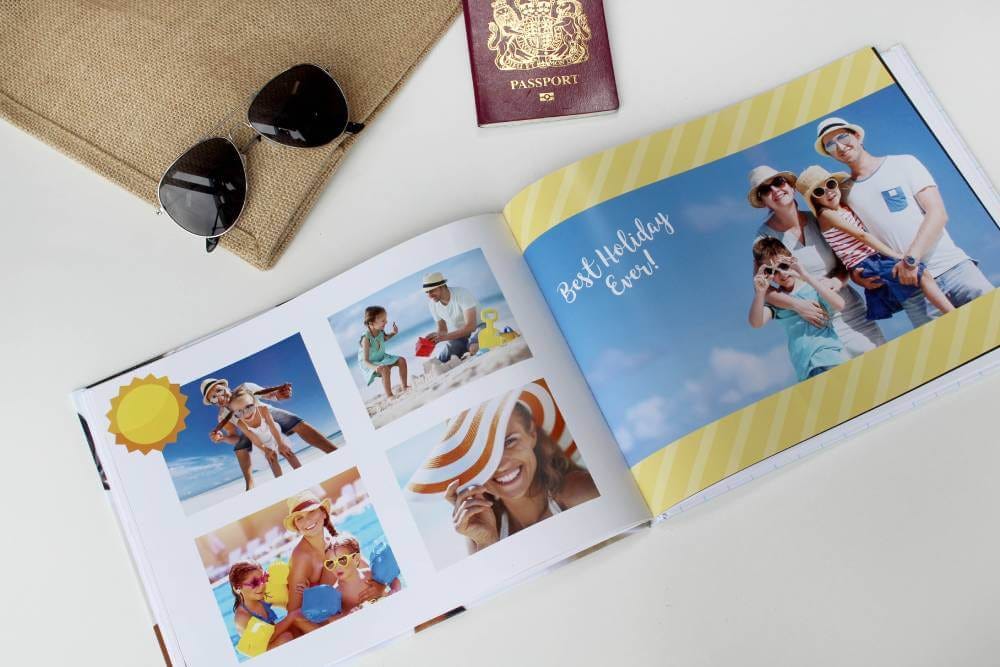 Sun. Sea. Sand. A travel photo book is a great idea if you want to keep hold of those treasured holiday snaps.
Whether it's a quiet romantic getaway or a chaotic family holiday you're still recovering from, you just can't beat flicking through pages of landmark sights, scenic landscapes or happy faces covered in delicious ice cream. You can even use this ready-made travel theme to get started.
2. Celebrate a milestone birthday by telling their story so far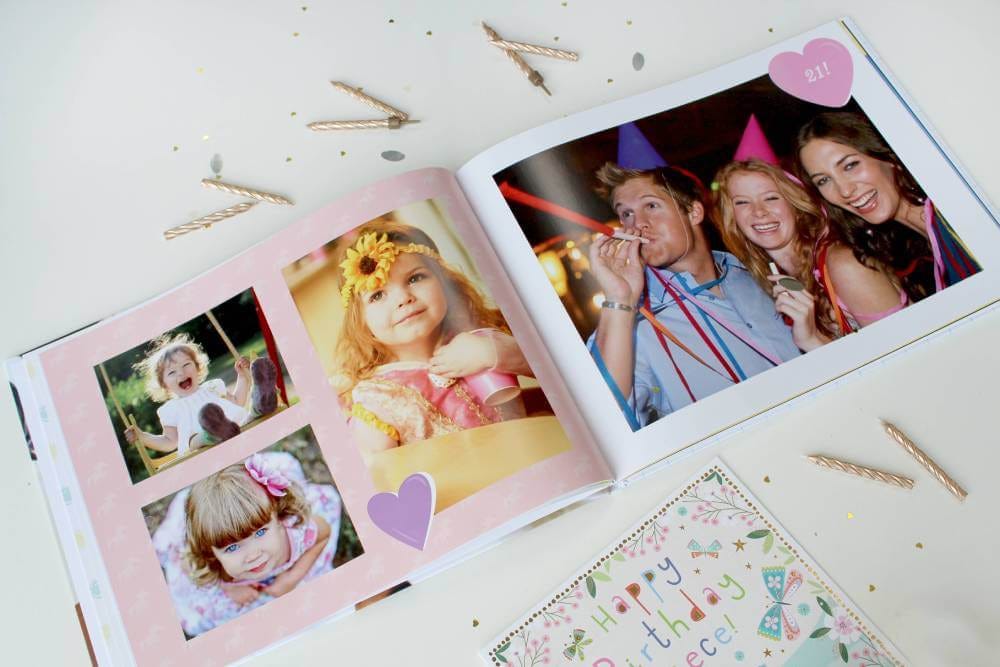 It doesn't really matter if they're turning 18 or 80, photo books are a great way to celebrate those important birthdays. Um, or any other birthday, for that matter.
By filling pages with their happiest moments and most cherished memories, you can tell their full remarkable story so far. Alternatively, you could throw in some inside jokes or the most embarrassing pictures you can find of them! After all, everyone deserves a good laugh on their birthday.
3. Save those mouth-watering recipes in your very own cookbook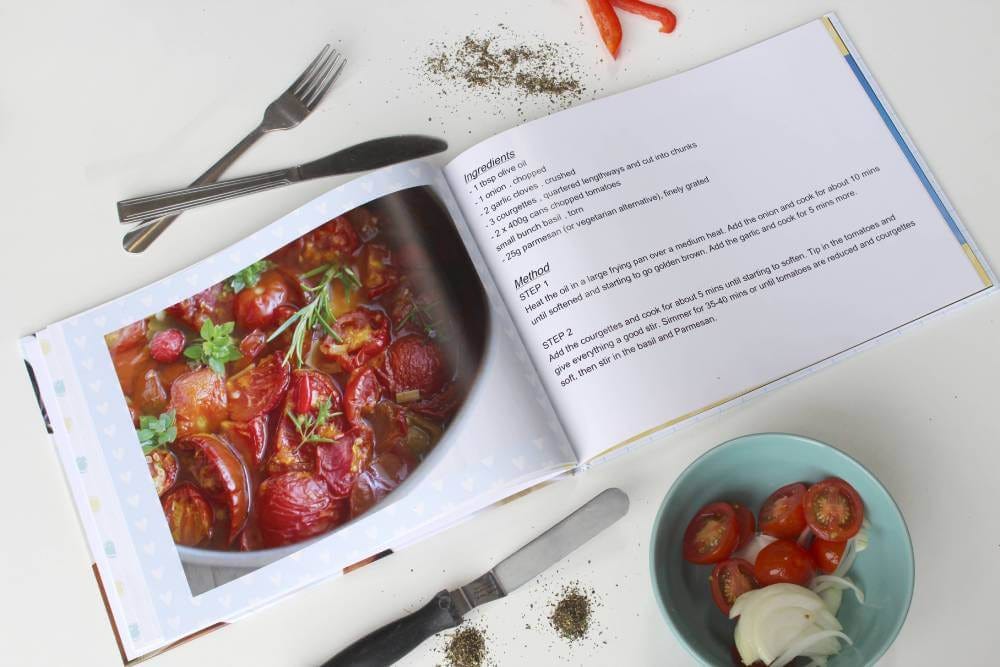 Grandma's chicken stew. Dad's famous spag bol. That time you experimented with the remnants of your kitchen cupboard and created a surprise masterpiece. Photo books are fantastic for keeping hold of your tastiest family recipes forever.
Simply take some great snaps of your delicious dishes, add in the cooking instructions and create a cookbook you can pass down through the generations. If you don't have the pictures saved yet, this is the perfect excuse to cook up a load of mouth-watering food!
4. Keep hold of the kids' best sketches and scribbles forever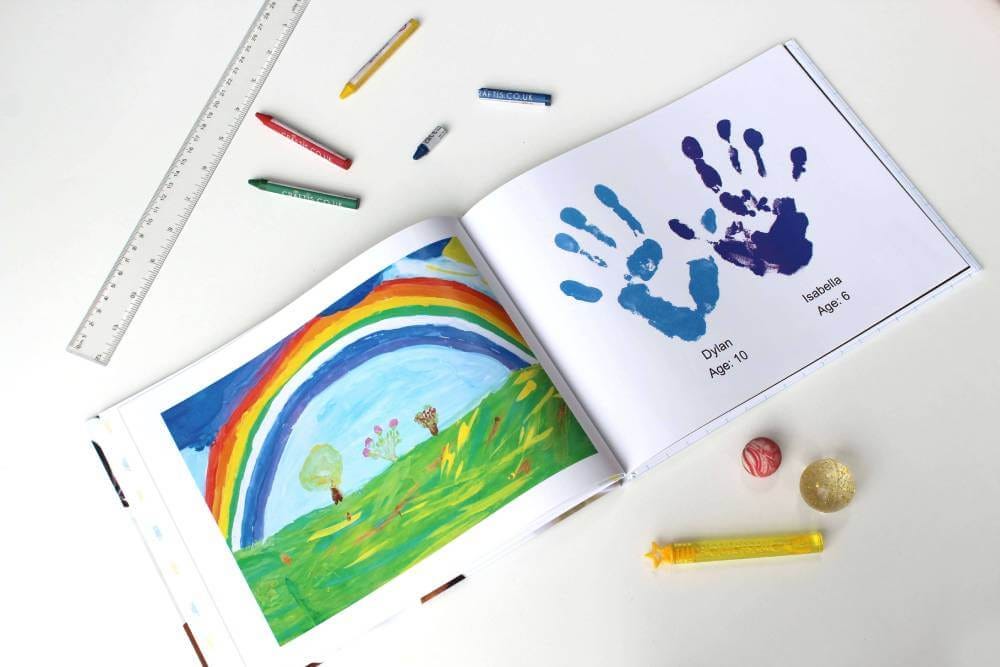 Alright, so they might survive for a while stuck on your fridge door, but your kids' best sketches and doodles really belong in a photo book. Not only will this keep them safe and sound, but just think about all the clutter you'll be able to avoid! No more scraps of paper all over the house? Bliss.
Depending on what they like to draw, this ready-made monster theme could be a great place to start. Either way, simply scan or take photos of their mini works of art, add them to your photo book, and you'll still be able to enjoy them even when the kids are much older!
5. Showcase the best moments from a magical wedding day
It's the best day of your (or their) life, so you'll want to keep hold of those happy memories forever. From romantic shots of the happy couple to the drunk uncle that danced to every song, a wedding photo book lets you relive the magic of that day all over again.
A great gift for newlyweds, family members or anyone else who played a part in the special day, you can use our simple occasion theme to quickly make something special. Close-ups of the delicious cake are always encouraged - you'll never want to forget that.
6. Flick through your silliest and most adorable pet pics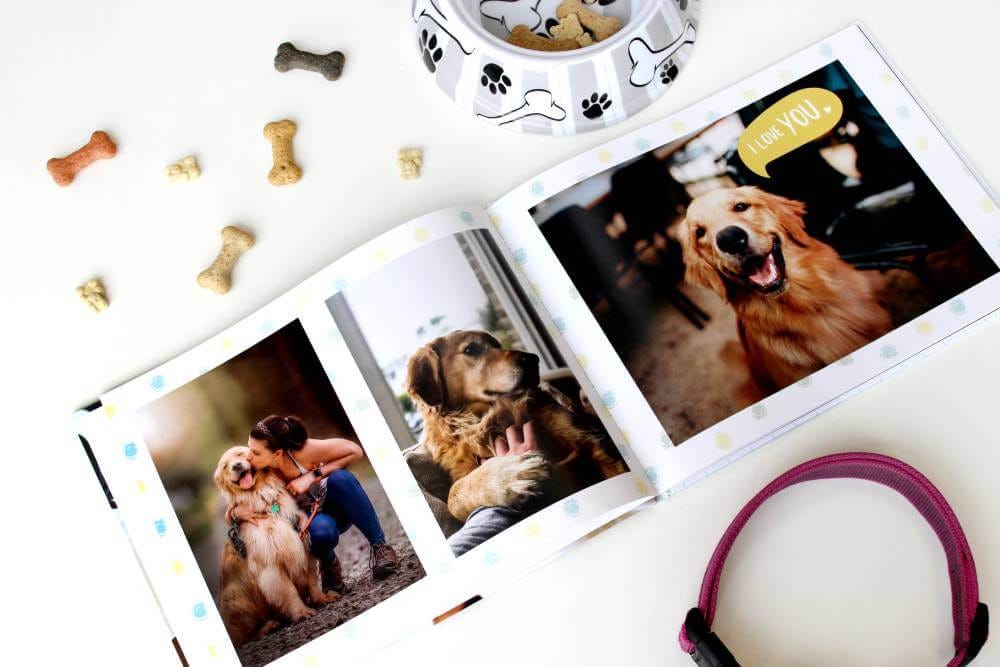 Let's be honest, most of your best photos probably involve a dog, cat, rabbit or some other kind of cheeky pet. You might have caught them mid-sneeze, eating something they shouldn't, or cracking the world's toothiest smile. Whatever it is, your silliest and cutest pet snaps belong in a photo book.
Just think about it. An entire book filled with your pet's adorable, smushy face? Now that's a book you'll never be able to put down.
7. Cherish your baby's amazing first year of life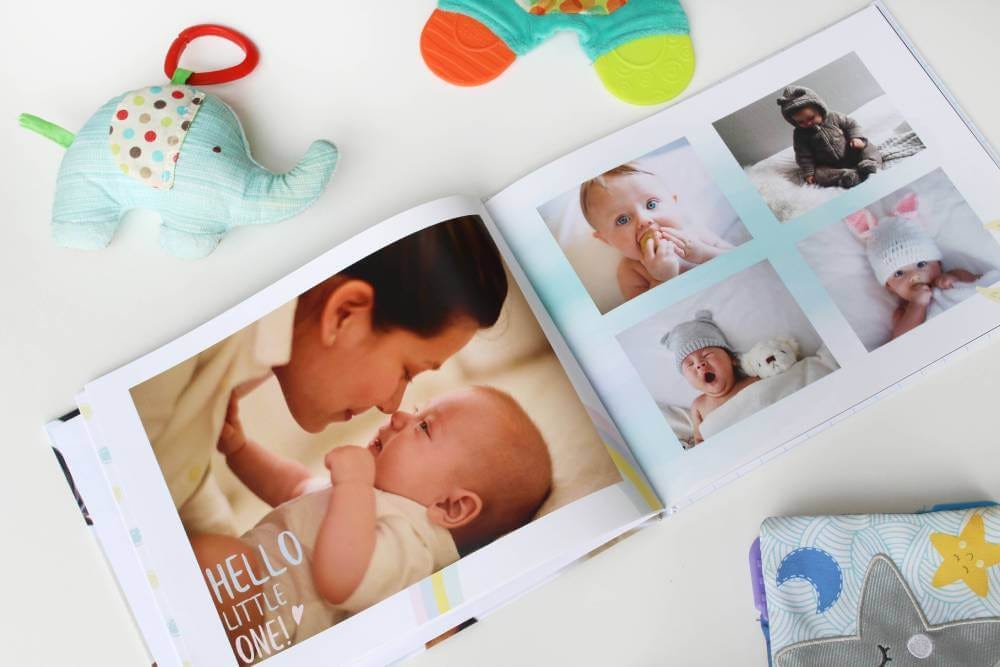 When there's a teeny-tiny human crawling around, the photo possibilities are endless. It seems like every day they're making new noises, pulling new faces and basically looking even cuter than the day before. Even if you thought that wasn't possible.
Your baby's first year of life will always be a magical time, and this ready-made baby photo book helps you keep hold of such precious memories. Fill the pages with "firsts", save those amazing milestone moments, and then flick through it again when they're all grown up!
8. Remember your roots and tell your family history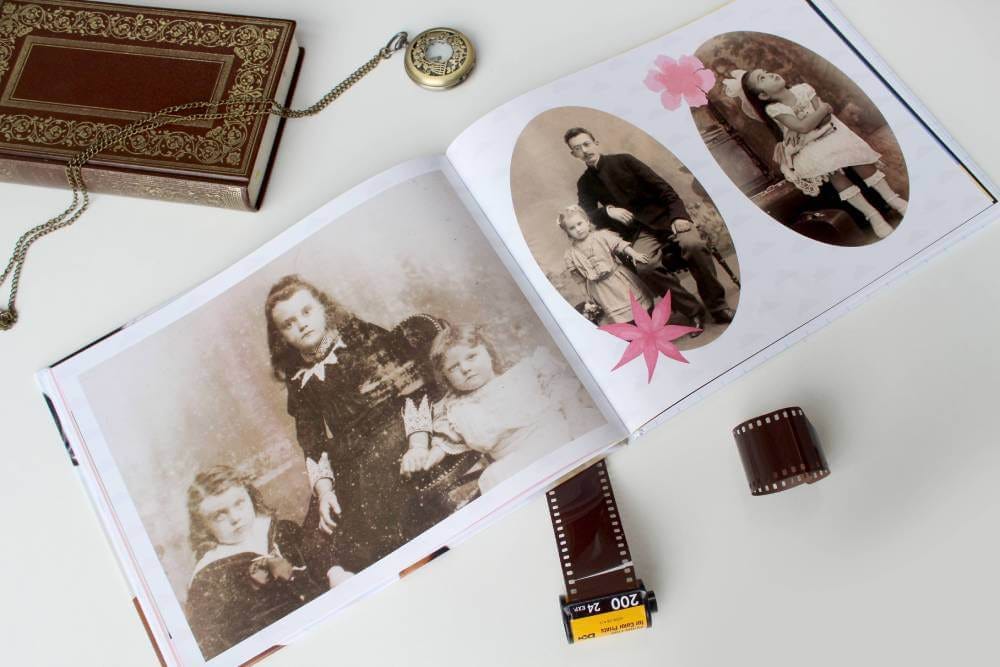 Gawking at your grandparents as kids. Seeing family members you never got to meet. Laughing at Dad's dodgy childhood haircut. There's just nothing quite like flicking through old family photos, but the originals have probably deteriorated or faded over time.
Not to worry, our fantastic slide scanning service will bring old photos back to life, then you can add these newer, clearer versions into a family history photo book. You'll be making your very own heirloom.
9. Make a polished and professional photography portfolio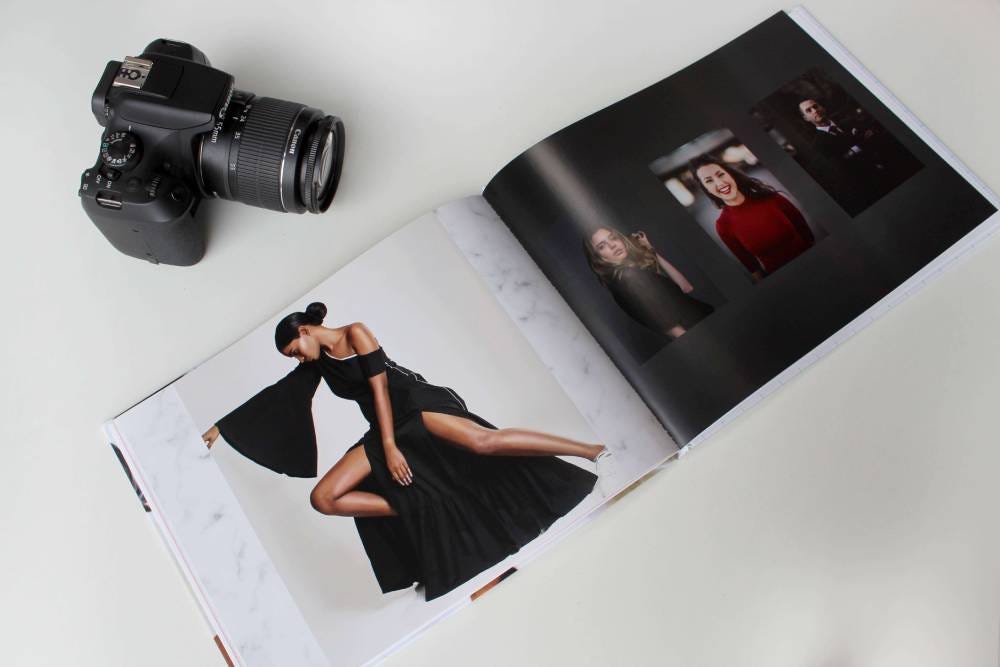 That's right, photo books aren't just about reliving the past, but they can also be used to make your future. Since they're crafted from premium materials and offer such a professional feel, photo books are a fantastic way to showcase your photography skills with a stylish portfolio.
Starting with our blank photo book theme will let your creativity run wild, allowing you to make a portfolio unlike anyone else's. Next stop: dream job!
10. Simply show off the photos that always make you smile!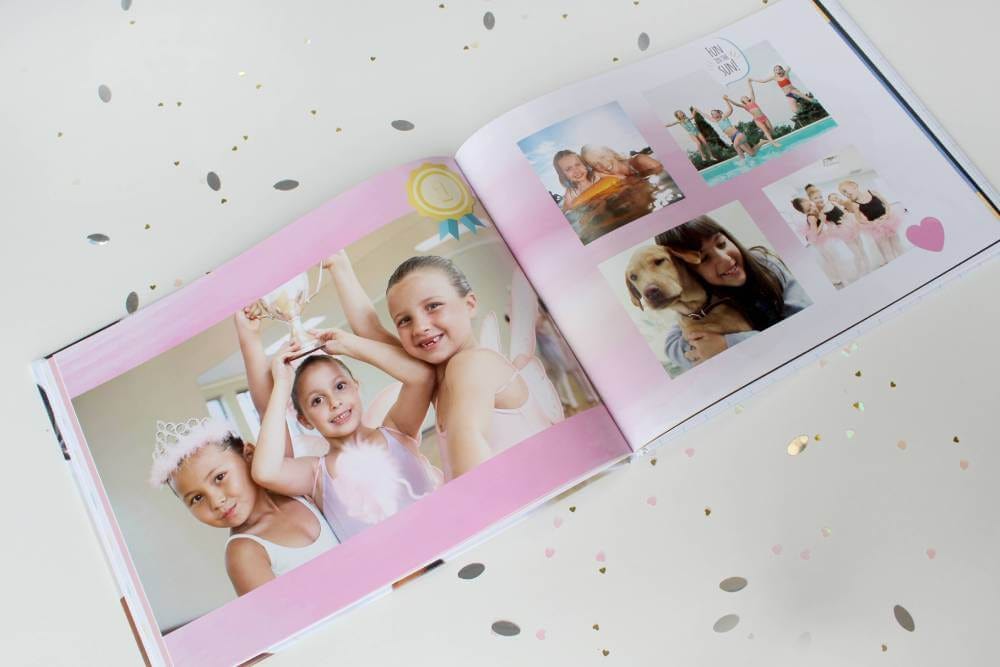 Let's face it, your camera roll is probably jam-packed with great snaps you've taken over the years. Not to mention all the photos you've got saved on your computer, social media and cloud storage accounts. Yep, it's all too easy for some of your most treasured memories to get lost in all the noise.
You don't need a special occasion to create a great photo book. This is always a great way to keep hold of your best-loved snaps from Instagram, Facebook or wherever else they might be saved. Besides, those happy photos are wasted on a screen, they deserve to be printed in gorgeous colour and held in your hands.
This is just the tip of the photo book iceberg. There are endless ways to create your own page-turner, so explore our full range of photo books to get those creative juices flowing!