Our Cute Pet Competition is back!
It's absolutely free to enter, you just need to bring your adorable four-legged friend down to your local Max Spielmann store. There your sweet little pet will get a free portrait shoot and 8x6" photo print - so make sure they're looking their best!
For a chance of crowning your pet the cutest of them all, just follow these steps to enter our competition:
1. Bring your adorable pet into your local Max Spielmann store. They'll get a free photoshoot and you get to take home a free 8x6" print! Please use a different email address for multiple entries. Please note, some of our supermarket stores are unable to allow entry to pets, so please check with your local branch before travelling.
2. This photo will then be entered into our competition and uploaded to our website. Simply share the link with friends, family and social media to start racking up the votes.
3. The image with the most votes wins! Competition entries open on Monday 3rd April 2023 and then close on Sunday 30th April 2023.
4. Voting opens 2nd May 2023 and closes 14th May 2023, so this is when you should start sharing!

Best of luck to every single one of you! We can't wait to see your pets' adorable smushy faces, they're tugging on our heartstrings already.
Put your photos on a gift!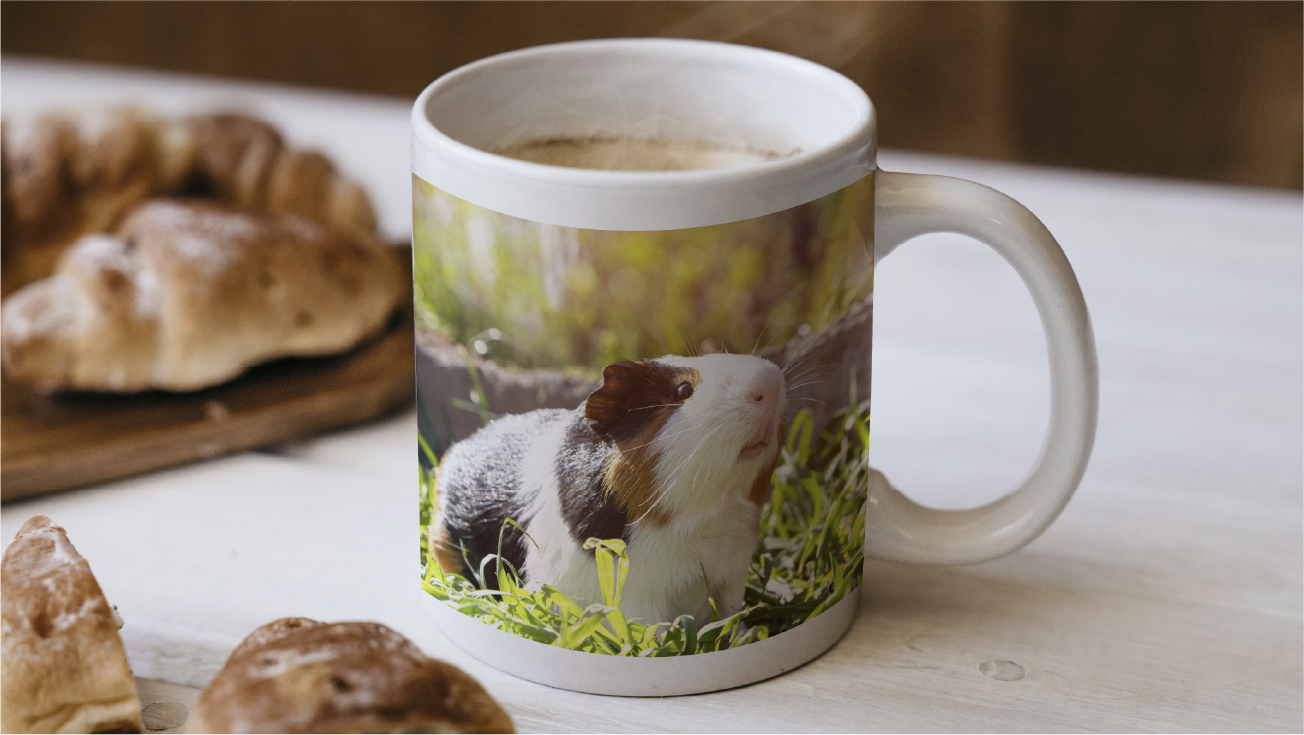 Everyone loves a cuppa. Brighten
their brews with a tea-rrific treat.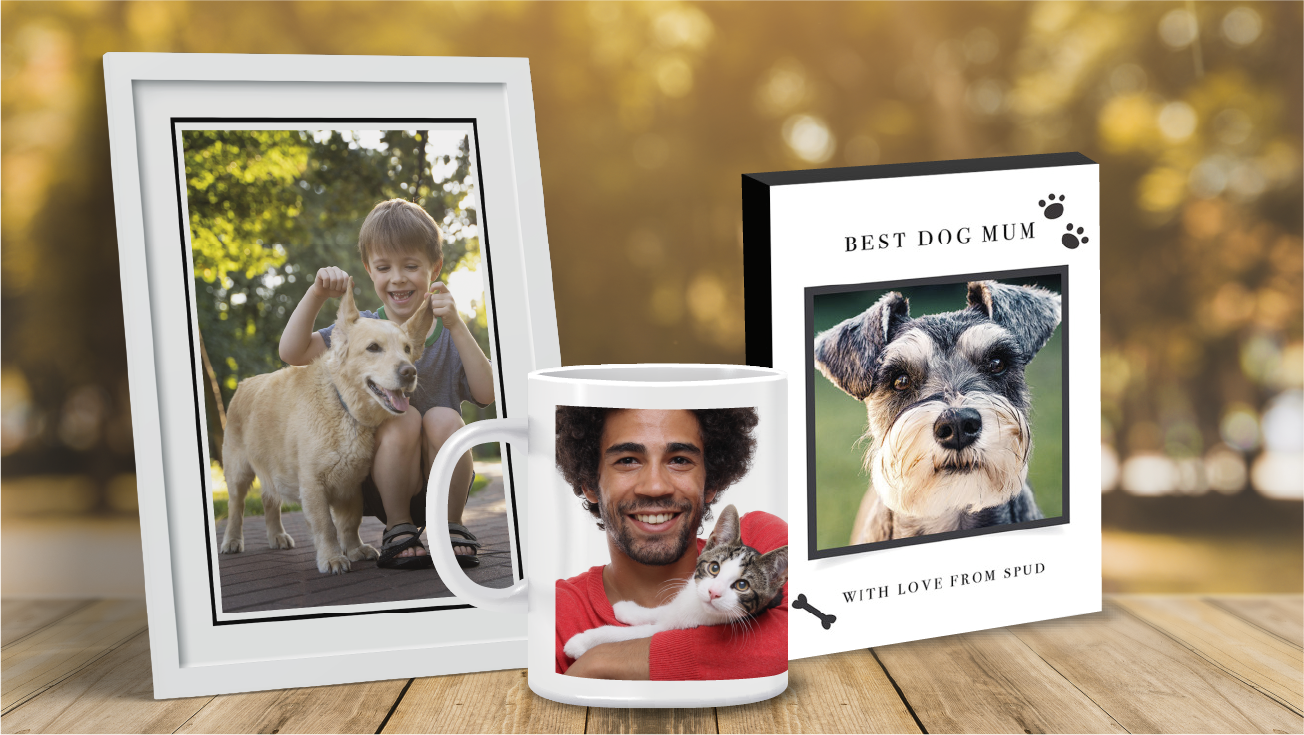 No hanging or framing, blocks
can be popped wherever they have space.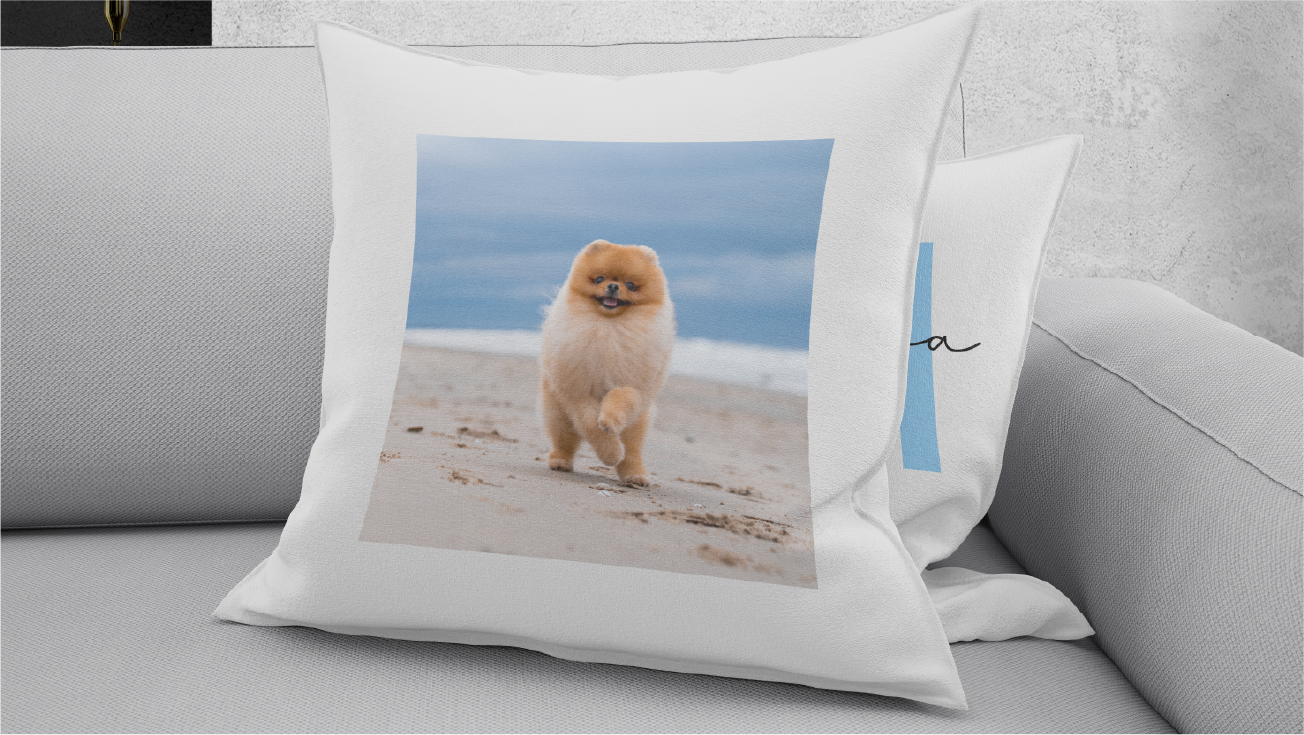 Snugness me! Now they can cuddle
their fave photos whenever they want.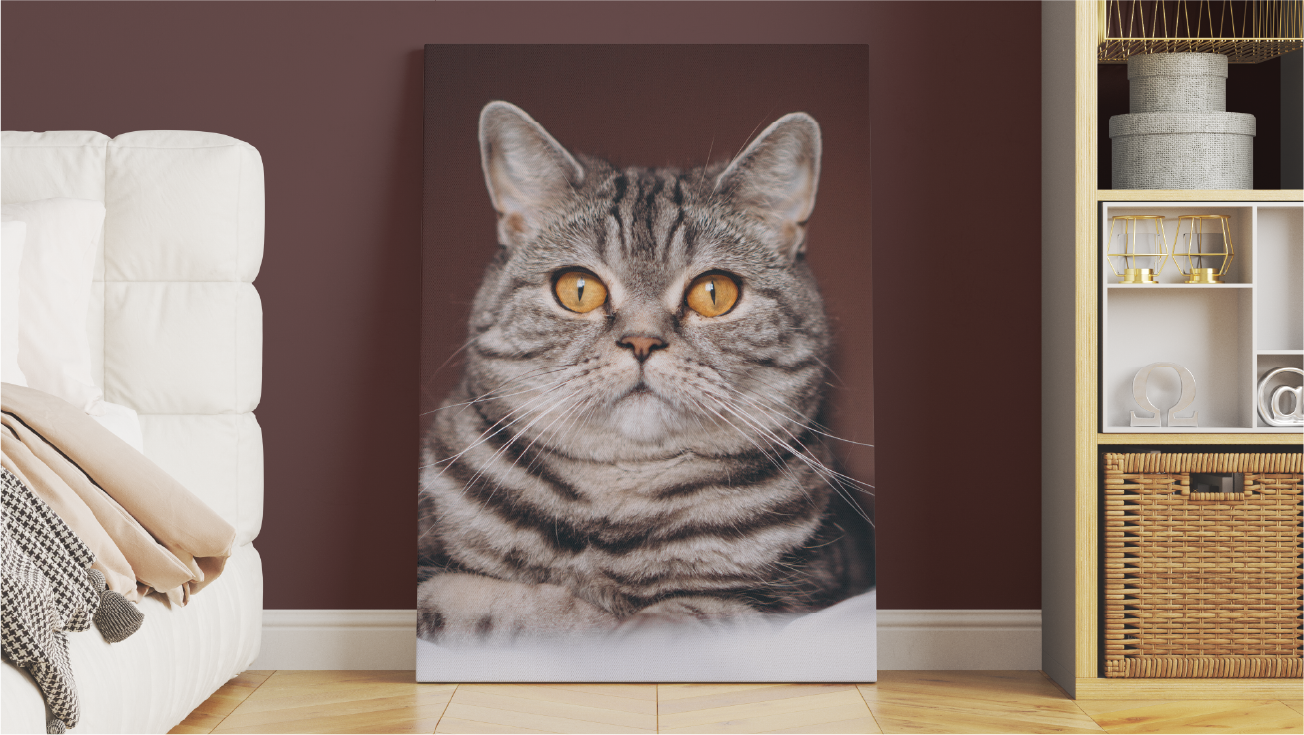 Create beautiful framed prints that are ready to display straight away!