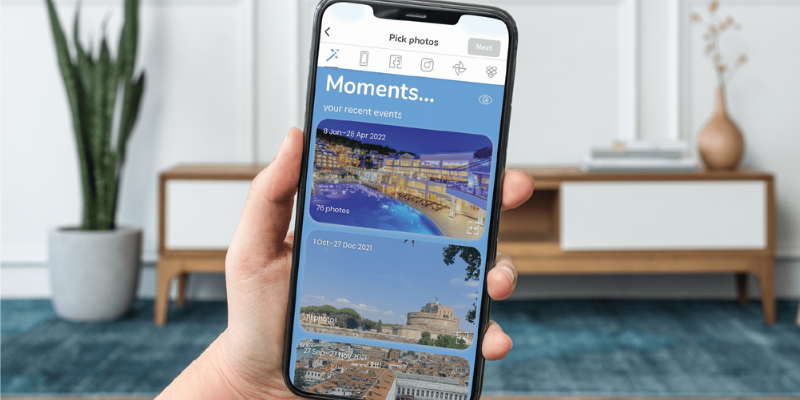 On the train. In the office. At the supermarket. Inspiration can strike at any time in any place, usually when you least expect it.
The Max photo printing app helps you seize those real lightbulb moments, making it easier to create amazing masterpieces from just about anywhere. After a few quick swipes and taps, you can turn your favourite photos into prints and gifts that will be cherished forever. Not too bad for a few minutes of work.
We've pulled together some top tips to help get you started. Brace yourself, you're about to become a photo printing master.
1. Explore a great range of prints and gifts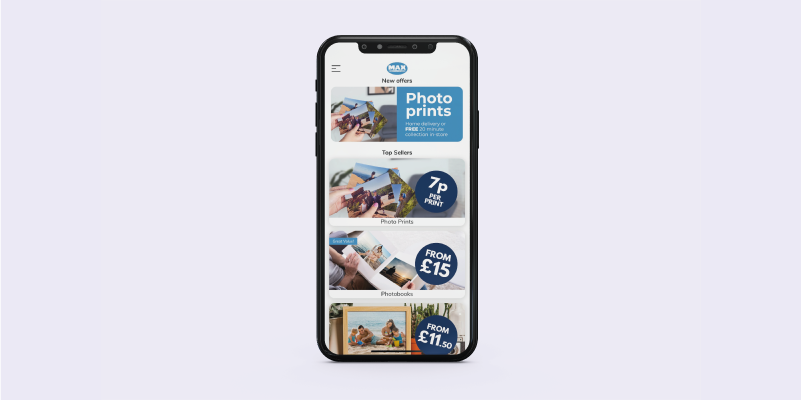 Once you've downloaded the app and completed the initial set-up steps, the first thing you'll see is all the personalised goodies you can make. From standard photo prints to jaw-dropping photo books, simply swipe through our selection to find exactly what you're looking for. Easy-peasy.
2. Grab photos from your phone, social media and cloud storage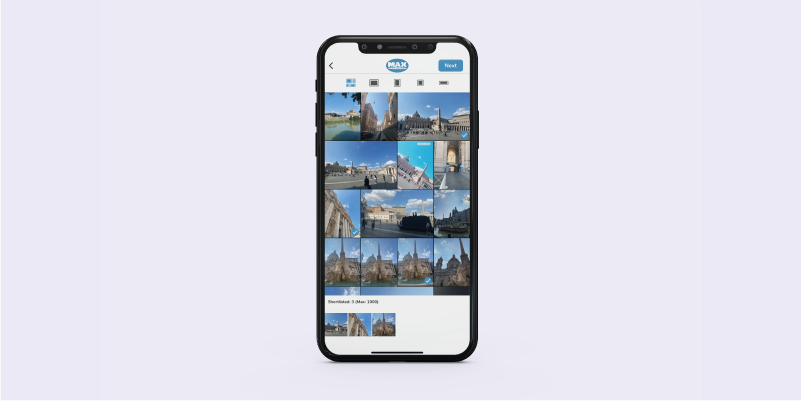 You've probably got great snaps saved in all kinds of different places, but our app makes it easier to print them. You'll obviously be able to upload photos straight from your camera roll, but you can also grab snaps straight from Facebook, Instagram, Google and Dropbox simply by connecting your account. No faffing about.
Better yet, your very best snaps will be automatically added to "Moments", giving you even easier access to those happiest memories. Hey, you barely even have to scroll anymore.
3. Upload photos straight from your phone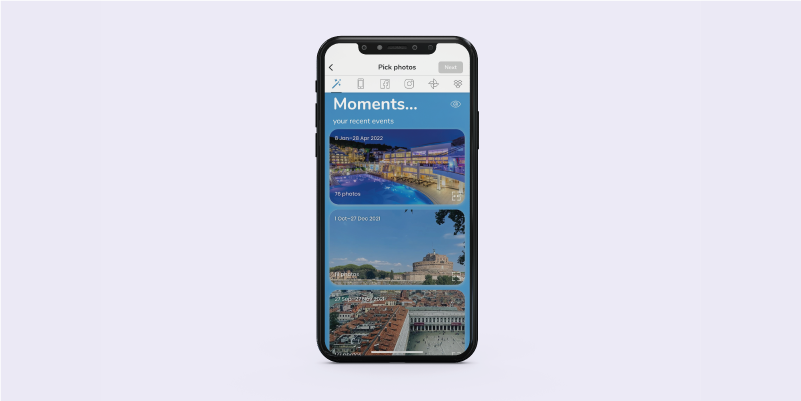 Once you've got access to the perfect photos, it's super-easy to add them to the prints or gifts you're after. Just in case you get stuck, here are a few simple tips to help you get started:
STEP ONE: Create an account - you can sign in with Facebook, Google or just use your email address.
STEP TWO: Choose the product you'd like to order. Select any size or colour options and click "Next".
STEP THREE: On the "Pick photos" screen, simply tap the various icons at the top to view your photos.
STEP FOUR: Select the photos you'd like to use, paying careful attention to the maximum/minimum number of photos you can pick (this info is displayed in the bottom left). You can also sort photos based on their orientation, so it's really easy to find the best landscape, portrait, square or panoramic snaps for your gift.
STEP FIVE: Once you've selected your best-loved photos, just click "Next" in the top right of your screen to proceed.
See? We told you it was easy.
4. Easily create amazing photo gifts on the go!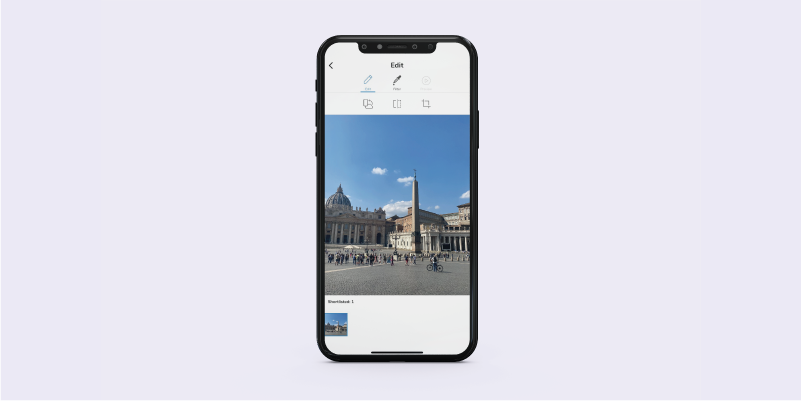 It's also really easy to edit your chosen photos. It'll look like loads of thought and effort have gone into your high-quality prints, but the reality is you can create something special without lifting a single finger. You can do everything below with just your thumb.
Rotate images to find the perfect orientation
Flip and reverse images to get a mirrored picture
Crop photos to put the important stuff front and centre
Play around with filters to add a jaw-dropping effect
When creating photo books through the app, you can do even more amazing things:
Automatically populate with photos and create a page-turner in seconds!
Add personalised text and titles
Change page colours and layouts
5. Save your creations while you work on them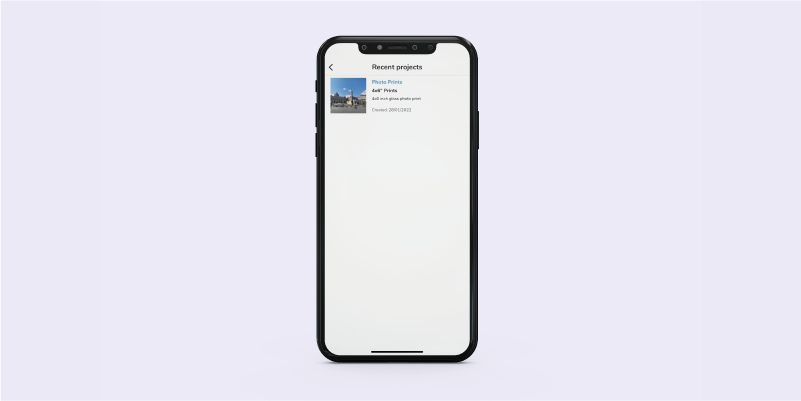 We've all been there. You're halfway through creating the ultimate photo gift, and then the phone rings, the doorbell goes or the kids cry for attention (maybe all at once).
Don't panic, we understand life is full of distractions. You're a busy bee, so your creation will be saved as soon as you've uploaded your photos. Just reopen the app when you're ready, click the "Recent projects" icon in the top right of your screen, and you can pick things up right where you left off.
6. Preview your prints before you buy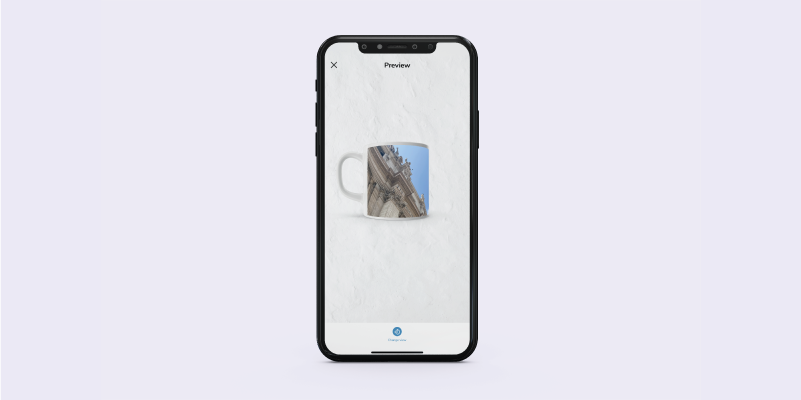 Not sure you've got things quite right? Not to worry, you can preview your photo gift to see what it looks like before you buy. Just click "Preview" during the editing process, and you can see what your photo looks like printed on blocks, canvases, mugs or whatever else you're ordering!
Yep, this means you'll be 100% happy with everything you order, because you'll know exactly what to expect once it arrives.
7. Get 10% off your first app order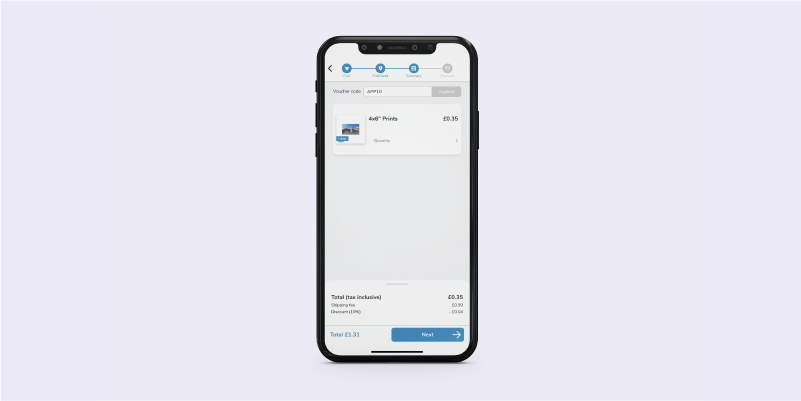 Ah yes, you definitely don't want to miss out on a juicy discount. Once you've downloaded the app, you can get 10% off your first in-app order by using code "APP10" at the checkout.
That's right, your perfect photo gift is now easier, quicker and cheaper to create. Oh yes, we call that the Holy Trinity of photo printing!
8. Collect your gifts for FREE in just 1 hour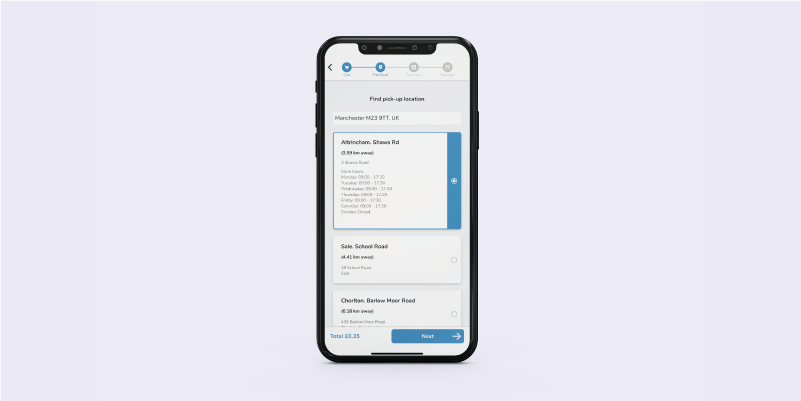 Everything available on our app can be collected in-store or delivered right to your door. The choice is yours, but our FREE in-store collection is by far the quickest way to get hold of your photo gifts. It'll even get you out of the house, which is never a bad thing.
Apart from photo books (which take 5 working days), all photo gifts on the app can be picked up from your local store in just 1 hour. That's lightning speed, but standard photo prints are even quicker - they'll be ready to collect in just 20 minutes!
Finding your local store is also easy peasy. You'll just be asked to enter a postcode during the checkout process, and you can select whichever local store is easiest for you to get to.
9. Pay either in-store or in-app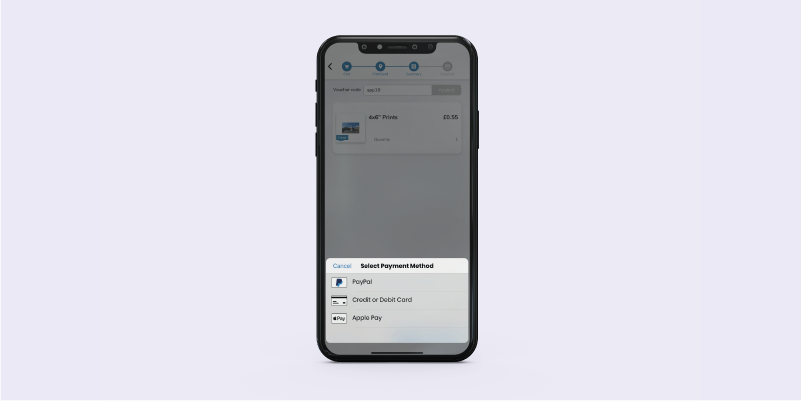 Once you've added your photo gifts to your basket and headed through to the checkout, you can choose whether to pay in-store or through the app. You should always go for the payment method you're most comfortable with, but it's worth noting that picking up your gifts will be much quicker if you've already paid in the app.
The app also offers several different ways to pay, including:
PayPal
Apple Pay
Credit/Debit Card
Once you've placed your order, you can keep track of your order history by heading to the main menu (just tap the 3 lines in the top left of the screen).
10. Quickly leave us feedback or get in touch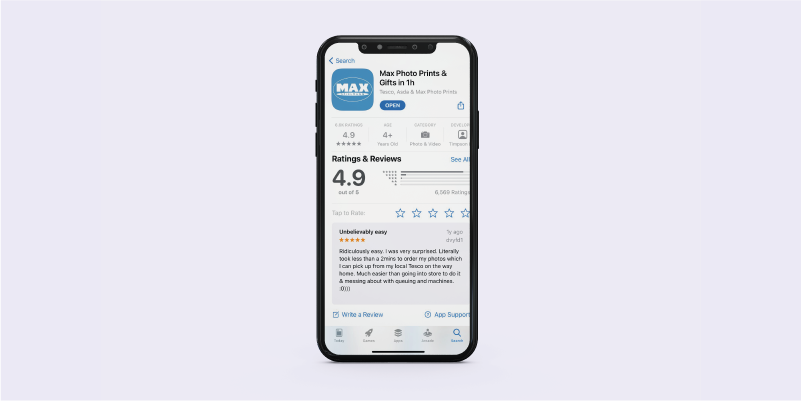 The Max app makes ordering photo prints easier than ever, but we're always looking for ways to make it even better. That's why we love it when you tell us how we did - simply open the main menu, tap "Feedback" and tell us exactly what we can improve! And, yes, we'll seriously work on it.
It's also really easy to get in touch with us. Head back to the main menu, click "Customer support", and then follow the instructions to ask us a question. We'll get back to you as quickly as possible, so that you can get back to working on that amazing photo gift of yours.